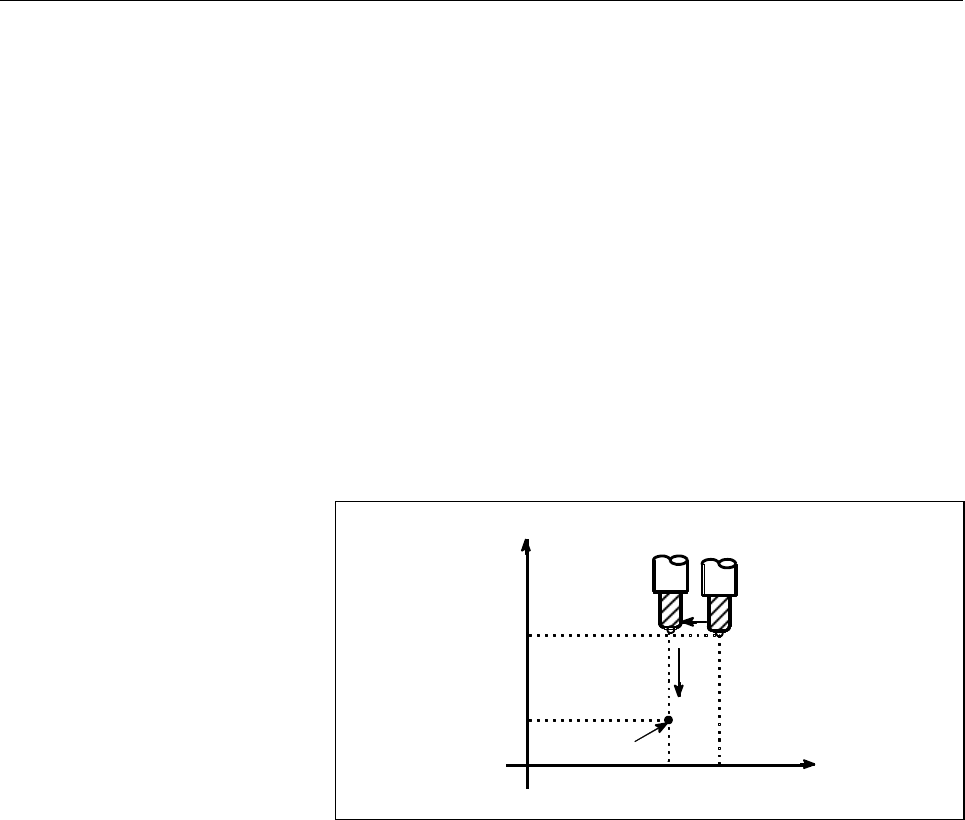 16
.
MEASUREMENT FUNCTIOM PROGRAMMING

B-63324EN/03
- 574 -
Examples
G92 Z760.0 X1100.0 ;
Sets a workpiece coordinate system with
respect
G00 G90 X850.0 ;
Moves the tool to X850.0.
That is the tool is moved to a position that
is a specified distance from the
measurement position along the Z-axis.
H01 ;
Specifies offset number 1
G37 Z200.0 ;
Moves the tool to the measurement
position
G00 Z204.0 ;
Retracts the tool a small distance along
the Z-axis.
For example, if the tool reaches the measurement position with Z198.0;,
the compensation value must be corrected. Because the correct
measurement position is at a distance of 200 mm, the compensation
value is lessened by 2.0 mm (198.0 - 200.0 = -2.0).
200
760
X
Z
position along
Z axis
0