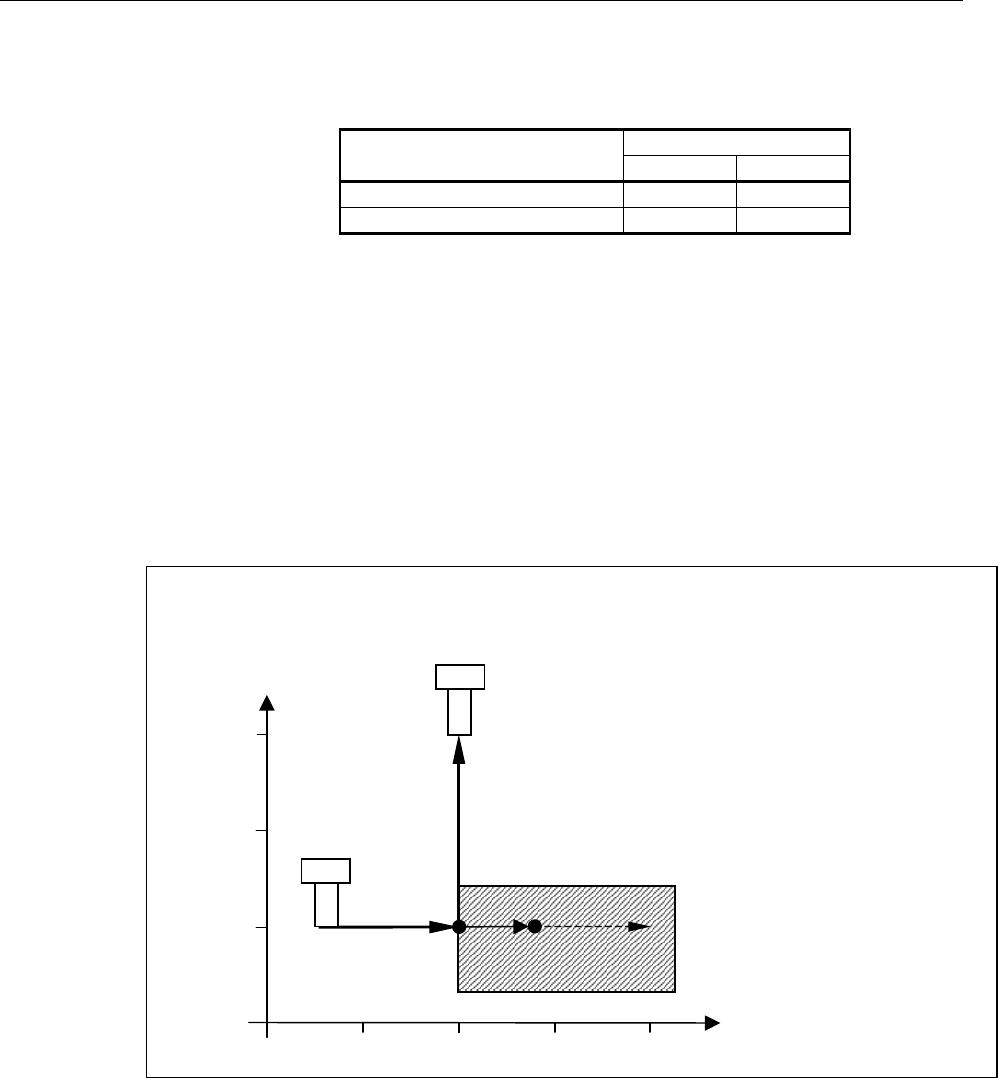 16
.
MEASUREMENT FUNCTIOM PROGRAMMING

B-63324EN/03
- 576 -
Explanation
- Skip operation condition
When a torque limit is reached
A
A
When a skip signal is entered
B
A
A : Skip operation is performed.
B : Skip offset is not performed.
- Torque limit skip operation
In torque limit skip operation, a specified axis is pressed against a
workpiece when a torque limit has been specified with the servo motor.
Then, skip operation is performed when the servo motor reaches the
torque limit. Skip operation is performed when a torque limit detected
by the servo motor is reached, so that it is not necessary to enter a skip
signal by using a separate sensor as in the case of the normal skip
function.
(1)
At point A, the machine touches a measurement object, then
stops. At this point, the torque limit is not reached, so that
skip operation is not performed, but move command output
continues, updating the current CNC position.
(2)
Move command output continues, but the machine is
stopped, so a displacement (error) occurs between the
current CNC position and the machine position, and a torque
is applied to the servo motor.
(3)
When the torque limit is reached, skip operation is
performed starting at the machine stop position (point A),
and the N2 command is executed. Suppose that the current
(Example)
N1 G31 P99 Q50 Z400.0 F100.0 ;
N2 G01 X300.0 F500.0 ;
100.0
200.0
300.0
N1
N2
a
'
b
Error
w
y
A
:
Machine stop position
B
:
CNC current position when a
torque limit is reached
C
:
End point position specified in
N1