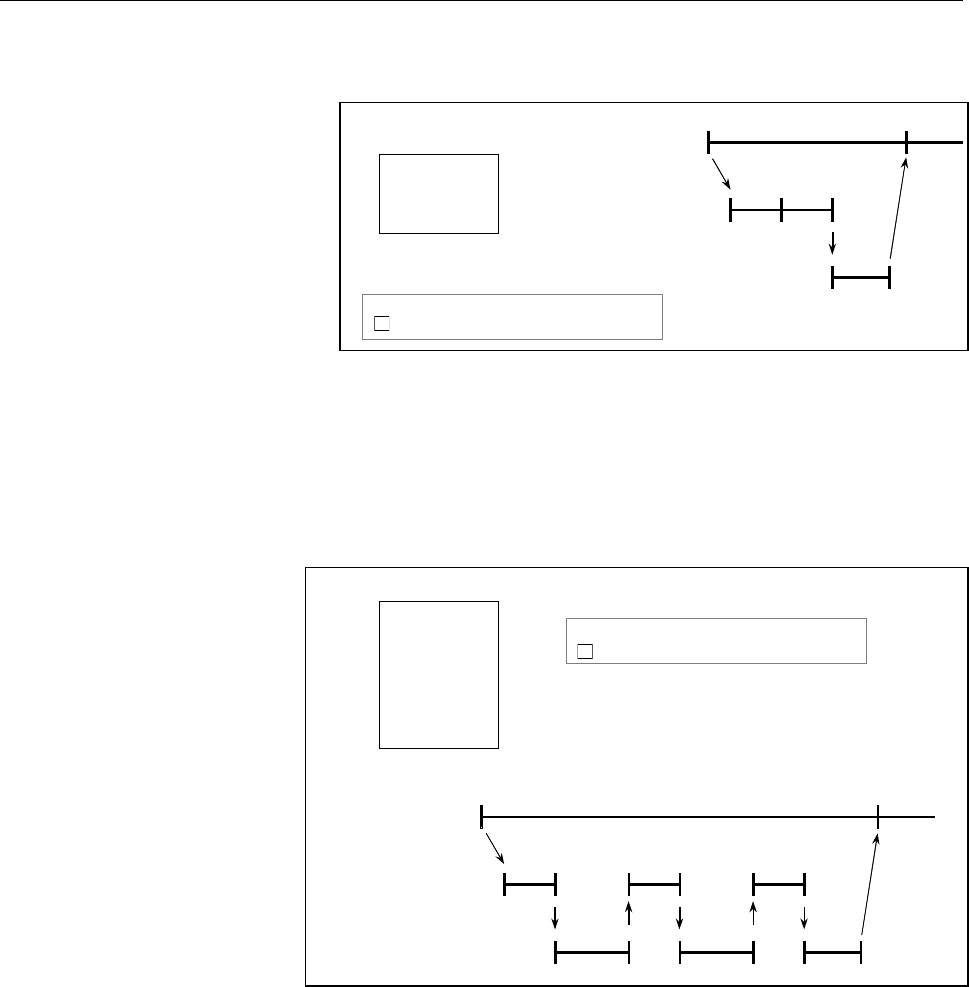 B-63324EN/03
PROGRAMMING 17

.

CUSTOM MACRO
- 653 -
- Buffering the next block in other than cutter compensation mode (G41, G42)
When N1 is being executed, the next NC statement (N4) is read into the
buffer.
The macro statements (N2, N3) between N1 and N4 are processed
during execution of N1.
- In cutter compensation (G41, G42) mode
When the NC1 block is being executed, the NC statements in the next
two blocks (up to N7) are read into the buffer. The macro statements
(N2, N4, and N6) between N1 and N7 are processed during execution
of N1.
N1
N2
N3
N4
N4
> N1 X100.0 ;
> : Block being executed
: Block read into the buffer
NC statement execution
Macro statement execution
Buffer
N2 #1=100 ;
N3 #2=200 ;
N4 Y200.0 ;
> N1 G01 G41 X100.0 G100 Dd ;
> : Block being executed
: Blocks r
ead into the buffer
NC statement execution
Macro statement execution
Buffer
N1
N2
N3
N2 #1=100 ;
N3 Y100.0 ;
N4 #2=200 ;
N5 M08 ;
N6 #3=300 ;
N7 X200.0 ;
:
N4
N3
N5
N6
N7