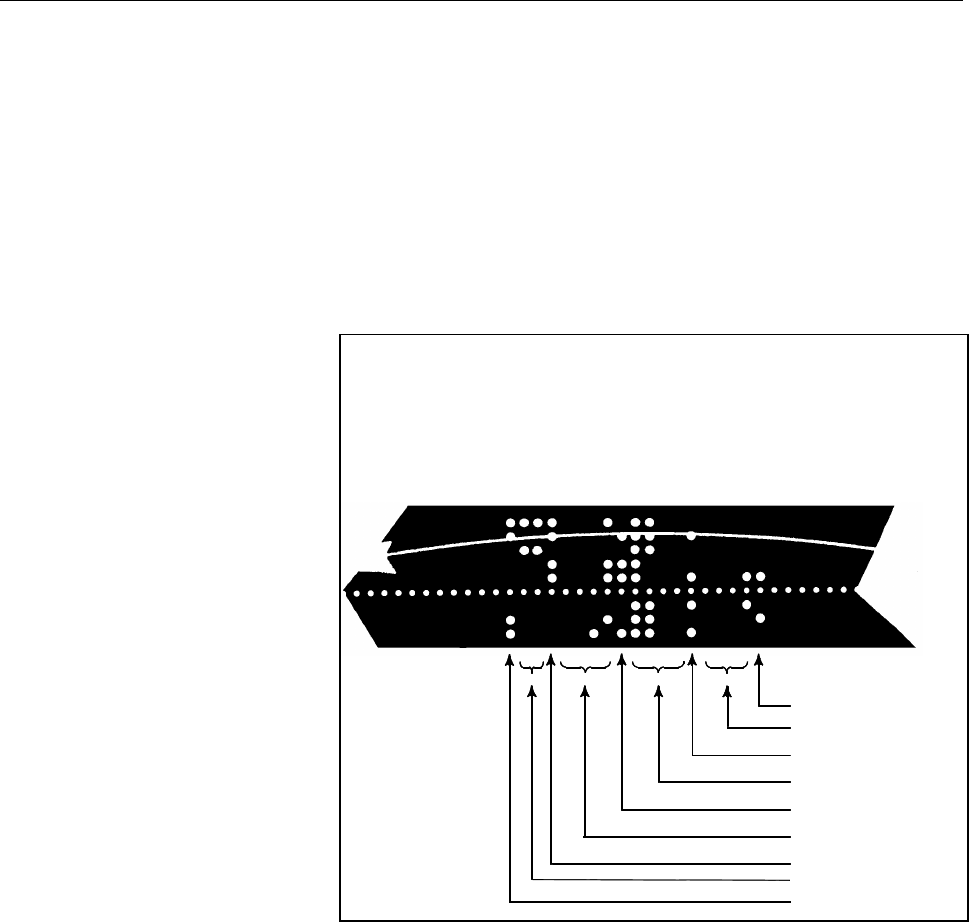 17.CUSTOM MACRO
PROGRAMMING

B-63324EN/03
- 660 -
(ii)
All variables are stored with a decimal point. Specify a variable
followed by the number of significant decimal places enclosed in
brackets. A variable value is treated as 2-word (32-bit) data,
including the decimal digits. It is output as binary data starting
from the highest byte.
(iii)
When specified data has been output, an EOB code is output
according to the parameter EIA(No.0000 #4).
(iv)
Null variables are regarded as 0.
Example)
LF
12 (0000000C)
-1638400(FFE70000)
Y
410 (0000019A)
Space
BPRNT [ C** X#100 [3] Y#101 [3] M#10 [0] ]
Variable value
#100=0.40956
#101=-1638.4
#10=12.34
C
X
M