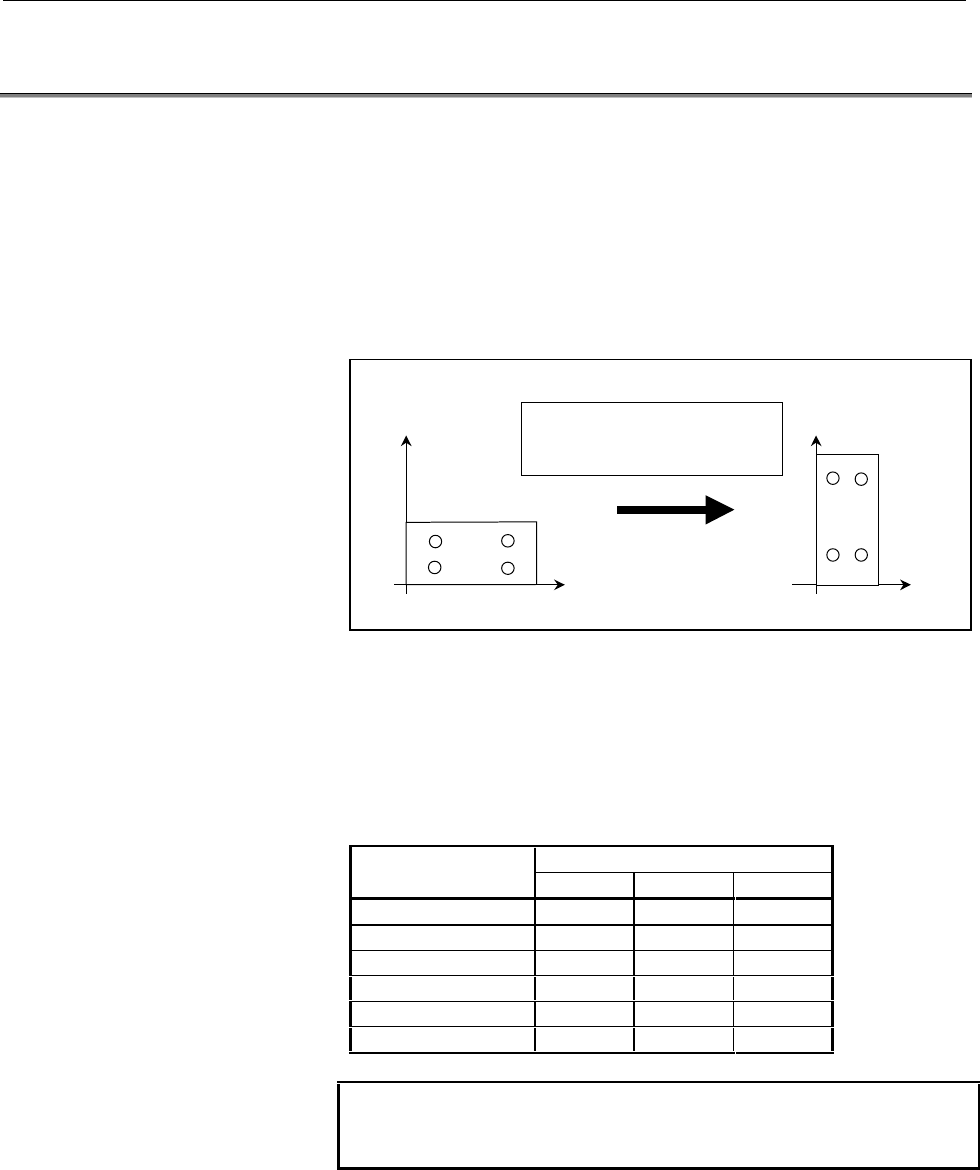 B-63324EN/03
PROGRAMMING 19

.

AXIS CONTROL

FUNCTIONS
- 695 -
The machine axis on which the tool actually moves with the X, Y, or Z
command specified by memory, DNC, or MDI operation can be
changed by using the setting data (No. 1049) or the switches on the
machine operator's panel.
This is useful when the coordinates assumed by a program command
differ from those where the workpiece is actually mounted, as in the
following example:
Explanation
- Axis interchange number
This function allows six patterns of axis interchange. The table below
shows the correspondence between program addresses X, Y, and Z and
machine axes x, y, and z.
Program address
Axis interchange
number
XYZ
0xyz
1xzy
2yxz
3yzx
4zxy
5zyx
NOTE
Axis interchange number 0 means that the axis is not
changed.
- Specifying axis interchange
(1)
Specification with the setting data
Set the desired axis interchange number (0 to 5) for the setting
data.
Y
X
Y
X
Change an X-axis command into a Y-axis command
a Y-axis command into an X-axis command
Change a Z-axis command into a Z-axis command
Coordinates assumed by a program command
Coordinates where the workpiece is mounted