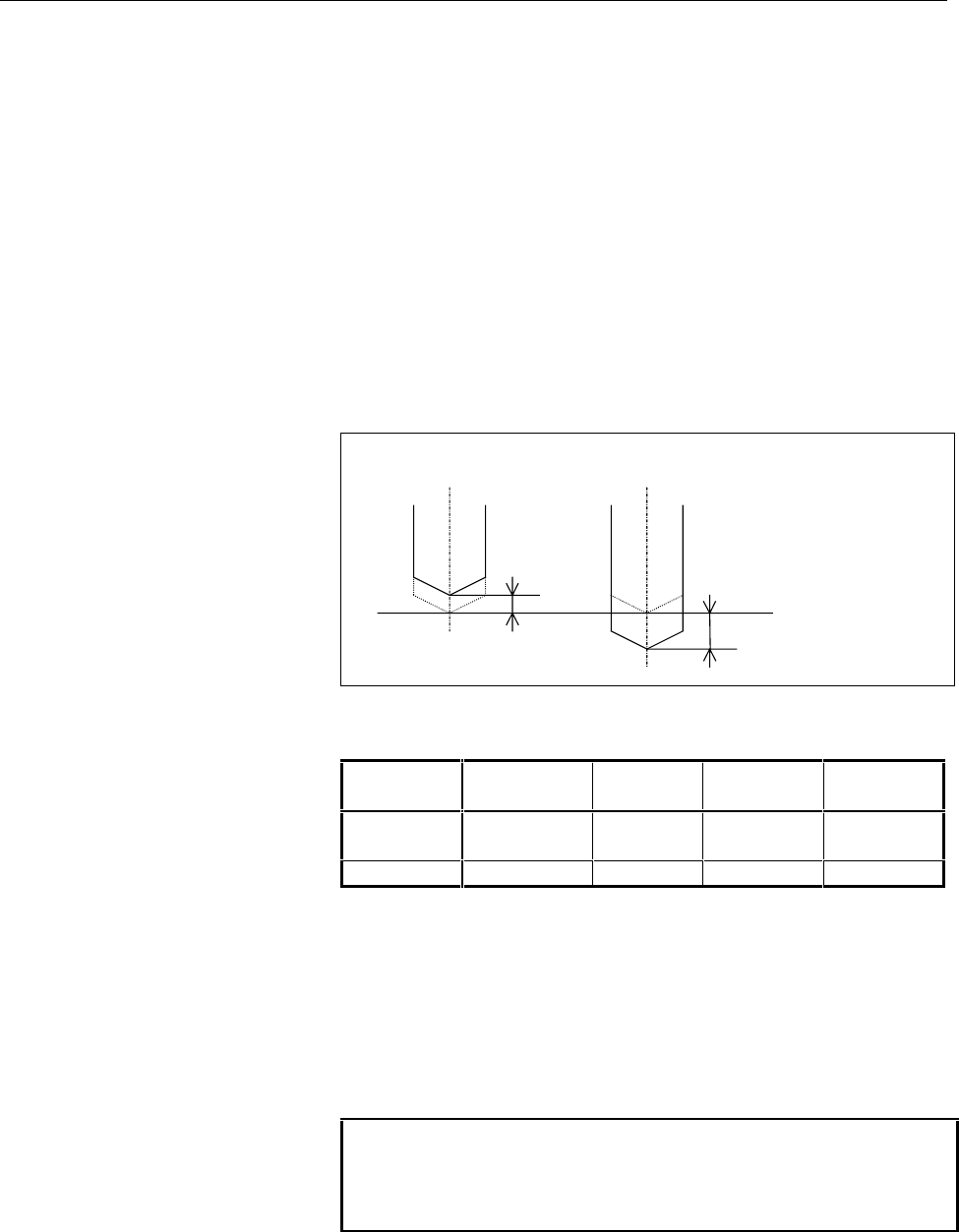 19
.
AXIS CONTROL FUNCTIONS PROGRAMMING

B-63324EN/03
- 716 -
(f)
Automatic return from the reference position(G29)
Positions the tool to the specified position on each axis via the mid
point.
(Example)G91 G29 X30. Y50.;
- Tool length compensation and tool offset in parallel axes
Tool length compensation can be executed for tools of individual axes
when an H code number and the difference between the H code number
and the corresponding offset data number, or a bias value, are specified
for each axis in the parameter. In the same manner, tool offset can be
executed.
Set the bias for tool length compensation for parameter No. 6021.
Set the bias for tool position offset for parameter No. 6020.
Fig.19.6 (c)
(Example)
offset number
number used
Offset value
Head1
1
Head2
2
For example, when the third and fourth axes are called as Z1 and Z2 and
handled as parallel axes, specify 10 as the bias value of the Z1-axis and
20 as that of the Z2-axis in parameter No. 6021. Then enter G43H07; as
the command of tool length compensation. Tool length compensation
for the tool of head 1 is executed with the offset value obtained from
offset data number 17 (07 + 10). The tool length compensation for the
tool of head 2 is executed with the offset value obtained from offset
data number 27 (07 + 20).
NOTE
The offset value corresponding to offset number 00,
or H00, is always 0 and does not depend on the bias
value.
ε
1
ε
2
Programmed position
Tool of head 1
Tool of head 2