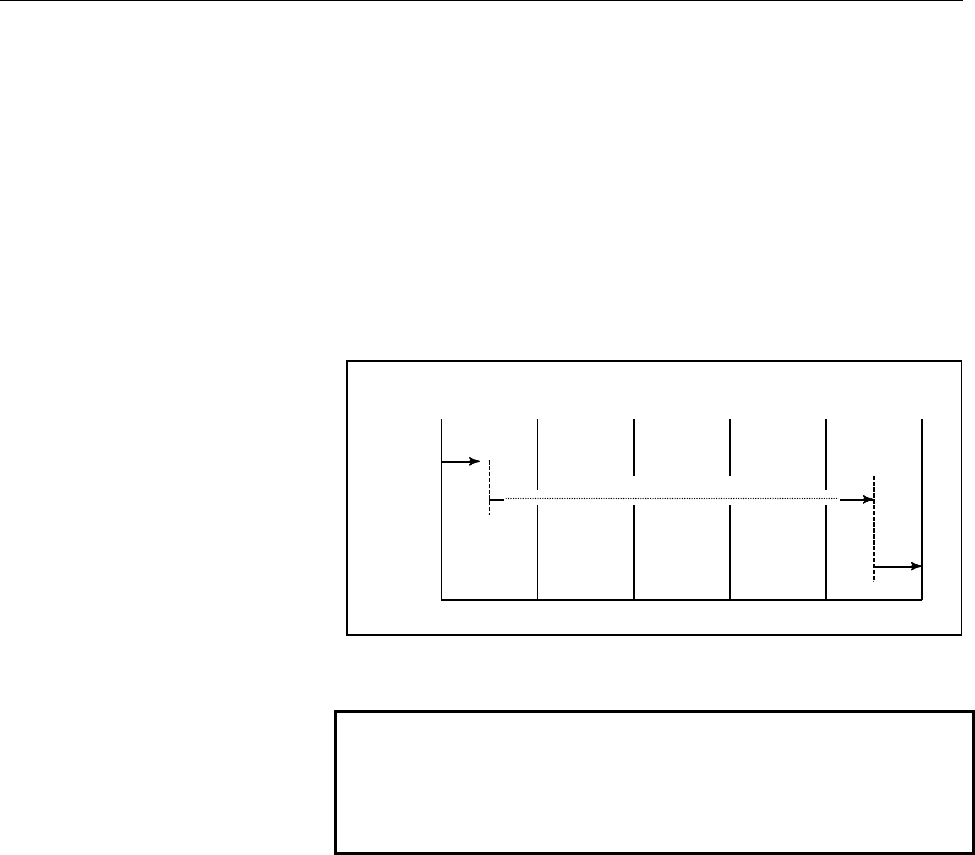 19
.
AXIS CONTROL FUNCTIONS PROGRAMMING

B-63324EN/03
- 720 -
- Example of rollover with a manual intervention amount
When this function is used in the absolute mode, if the manual absolute
switch is turned on to make a manual intervention during automatic
operation the manual intervention is converted to the remainder
obtained by dividing the intervention by 360 degrees. Then, a
movement is made in the shorter direction.
[Example]
G90 A0 ;
G90 A180. ; - - -
After a manual intervention of 700 degrees is made,
the movement is restarted.
Fig.19.7 (b)
NOTE
1
This function is effective for a rotation axis only.
2
When this function is executed, the index table
indexing function or rotary control function cannot be
used.
0°
Absolute
coordinate
Relative
coordinate
0°
Movement
Manual intervention of 700 degrees
FDH
Restart