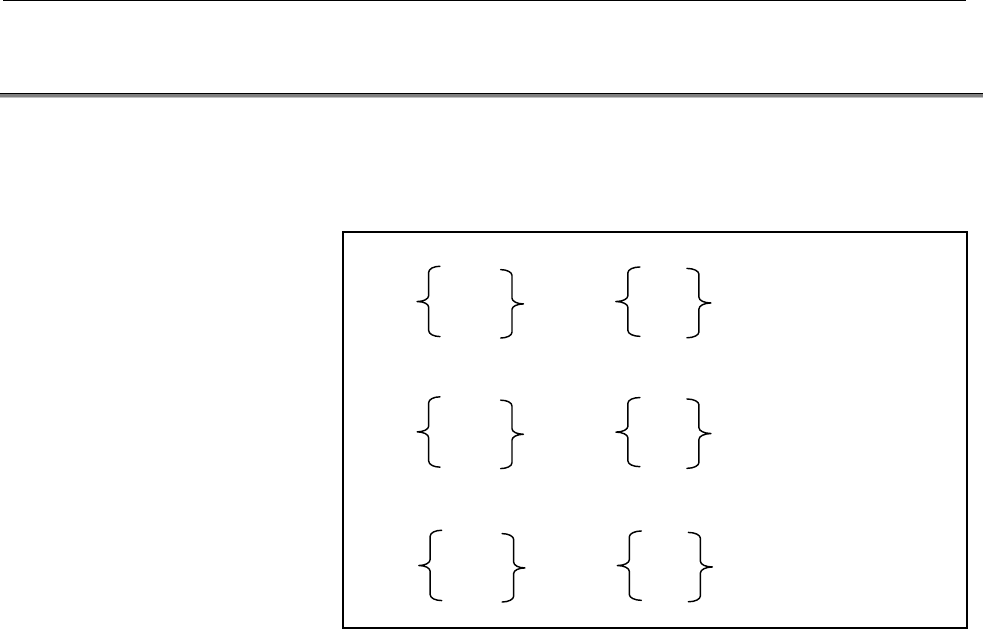 B-63324EN/01
PROGRAMING 4

.

INTERPOLATION FUNCTIONS
- 53 -
4.6
HELICAL INTERPOLATION B (G02,G03)
Helical interpolation B allows the tool to move in helically. This can be
done by specifying the circular interpolation command together with up
to four axes.
Format
Explanation
The command format for helical interpolation B consists of the
command format for normal helical interpolation and move commands
for two axes. As with normal helical interpolation, the feedrate of helical
interpolation B is controlled so that the feedrate of circular interpolation
can achieve the specified feedrate.(See II-4.6)
Bit 2 (HTG) of parameter No. 1401 can be used to specify whether the
speed command specifies the feedrate along the tangential line of the arc
on the plane, or the feedrate along the tangential line of the actual tool
path, including movement along the linear axis.
Limitation
-
Cutter compensation is applied only for a circular arc.
-
Tool offset and tool length compensation cannot be used in a block
in which a helical cutting is commanded.
Synchronously with arc of XpYp plane
Synchronously with arc of ZpXp plane
Synchronously with arc of YpZp plane