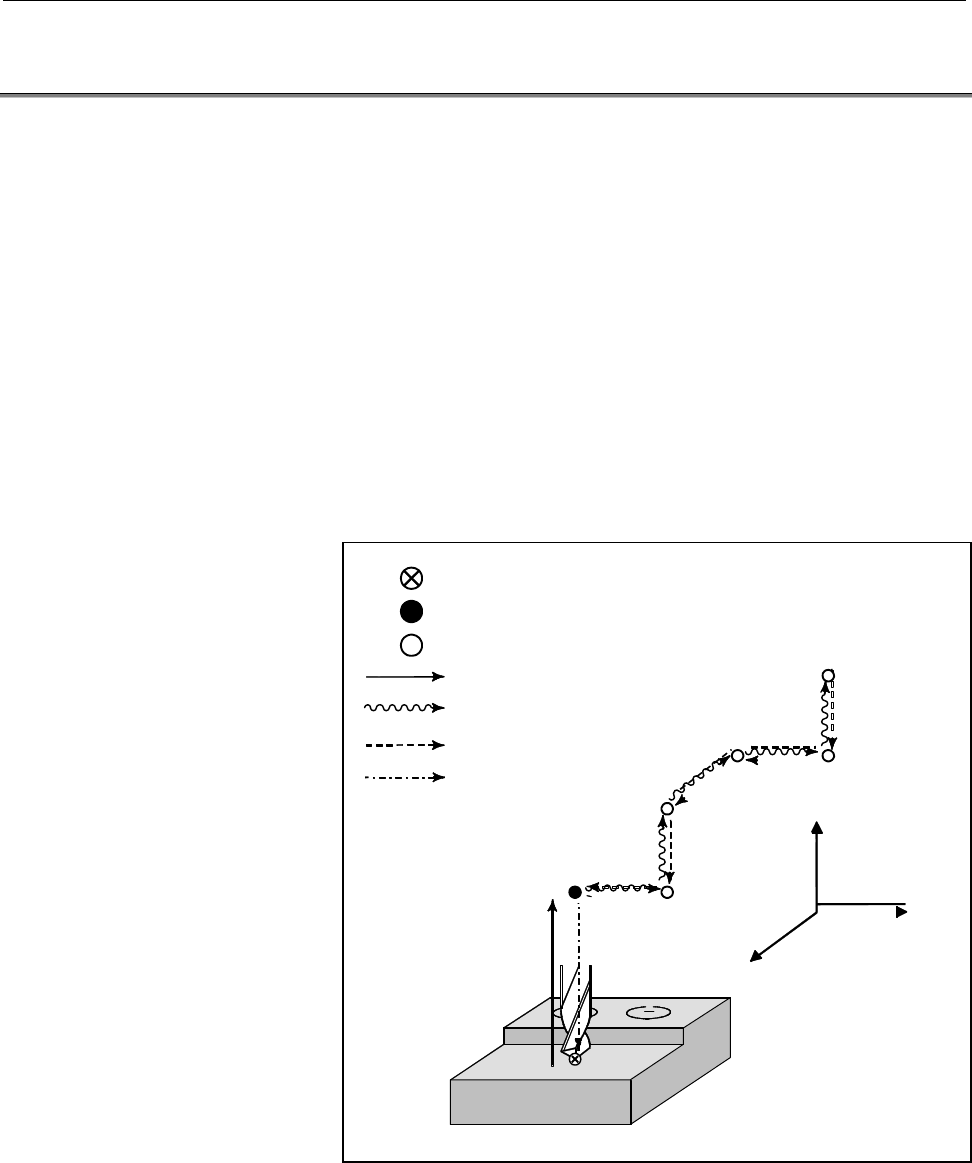 B-63324EN/03
PROGRAMMING 19

.

AXIS CONTROL

FUNCTIONS
- 747 -
19.11
TOOL WITHDRAWAL AND RETURN (G10.6)
To replace the tool damaged during machining or to check the status of
machining, the tool can be withdrawn from a workpiece. The tool can
then be advanced again to restart machining efficiently.
The tool withdrawal and return operation consists of the following four
steps:
- Retract
The tool is retracted to a predefined position using the TOOL
WITHDRAW switch.
- Withdrawal
The tool is moved to the tool-change position manually.
- Return
The tool returns to the retract position.
- Repositioning
The tool returns to the interrupted position.
For the tool withdrawal and return operations, see Operation II-4.10.
X
Y
Z
: Position where the TOOL WITHDRAW switch was turned on
: Programmed position
: Position to which the tool is retracted by manual operation
: Retraction path
: Manual operation (withdraw path)
: Return path
: Repositioning