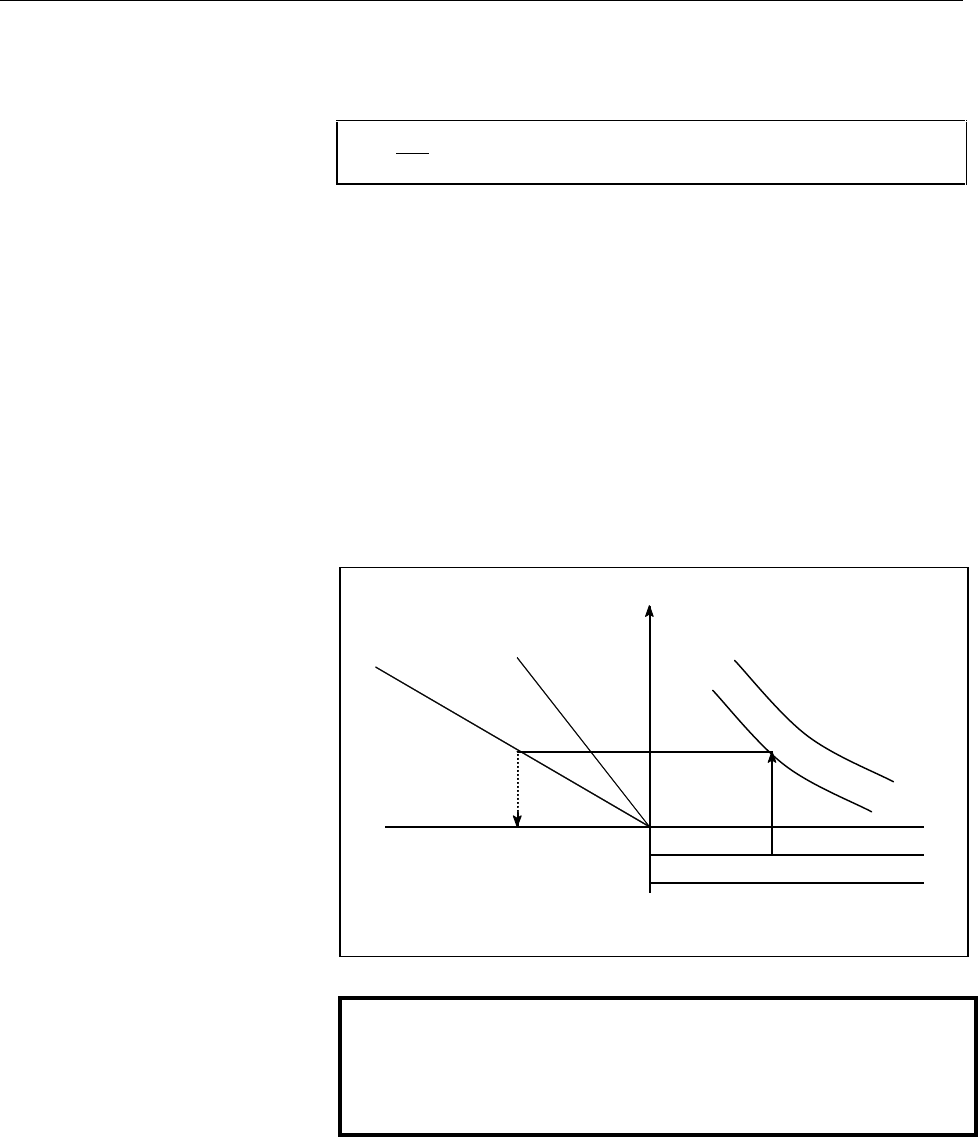 B-63324EN/03
APPENDIX D

.NOMOGRAPHS
- 769 -
The lead at the beginning of thread cutting is shorter than the specified
lead L, and the allowable lead error is DL. Then as follows.
L
=α
When the value of HaI is determined, the time lapse until the thread
accuracy is attained. The time HtI is substituted in (2) to determine
δ
1
:
Constants V and T
1
are determined in the same way as for
δ
2
. Since the
calculation of d1 is rather complex, a nomography is provided on the
following pages.
- How to use nomograph
First specify the class and the lead of a thread. The thread accuracy, a,
will be obtained at (1), and depending on the time constant of cutting
feed acceleration/ deceleration, the d1 value when V = 10mm / s will be
obtained at (2). Then, depending on the speed of thread cutting, d1 for
speed other than 10mm/ s can be obtained at (3).
NOTE
1
2
are for when the
acceleration/ deceleration time constant for cutting
feed is 0.
See the graph in reference later in the
manual for an actual example.
V=40mm/sec
V=20mm/sec
(3)
0
δ
1
a
L
L
(1)
(2)
δ
1
(V=10mm/sec)
T1
T2
Time constant of
servo system
Fig. D.1(b) Nomograph