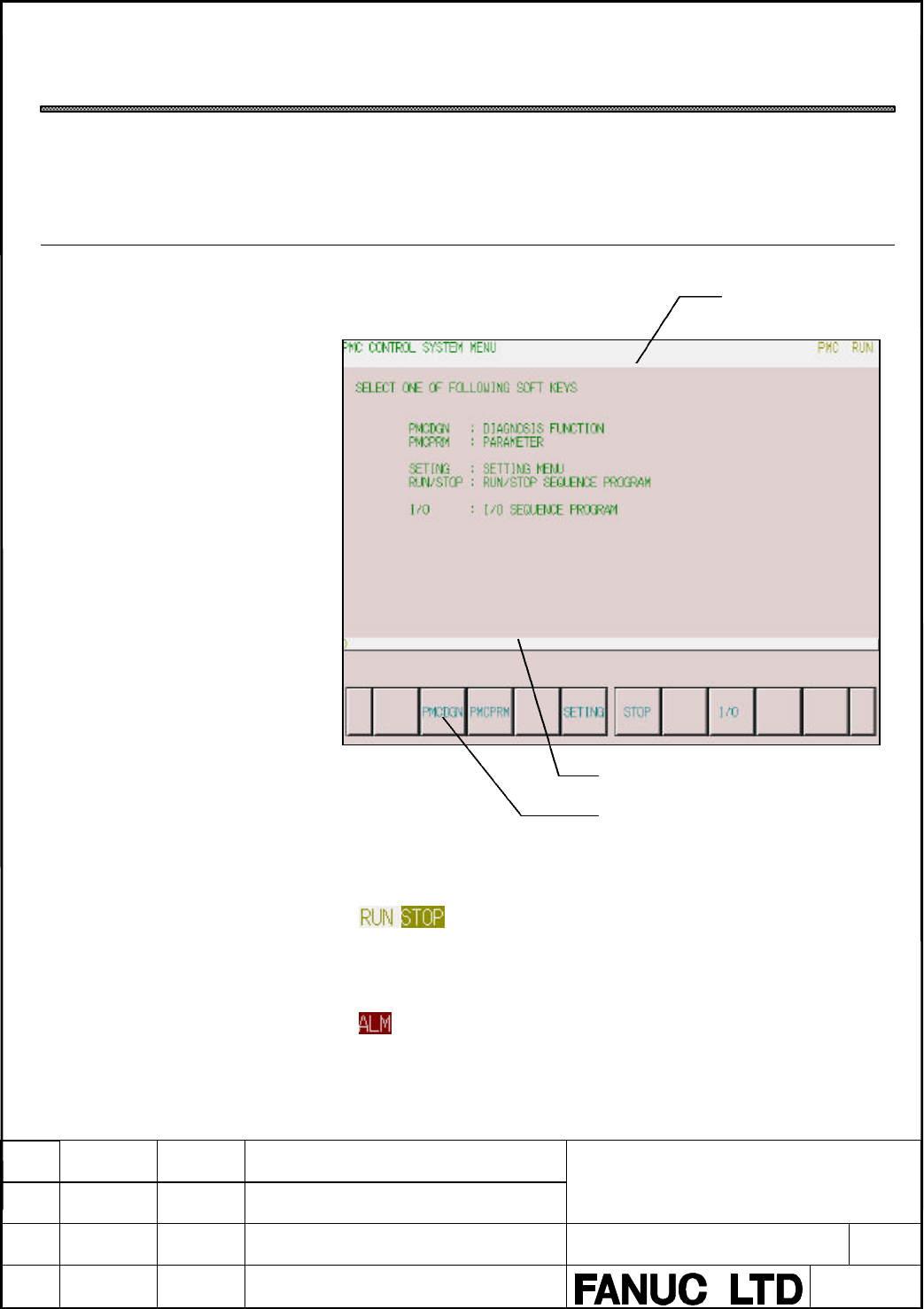 Programming Manual
Hanaoka
New
A-78550E
DESCRIPTION
316
TITLE
DRAW.NO.
5.2
Soft Key-based PMC Menu Selection Procedure
After
the <SYSTEM> function key on the LCD/MDI is held down,

pressing
the [PMC] soft key displays the following PMC basic menu.
PMC Basic Menu
This line displays the title of each PMC system screen.
It also displays the status of the PMC system at the right-hand end.
. . .
Whether the sequence program is running is
indicated. [RUN] means that the sequence
program is
running. [STOP] means that the
sequence program is
. . . . . . . . .
This character string appears if a PMC alarm has
occurred.
Title Line
Key-in buffer
Soft key