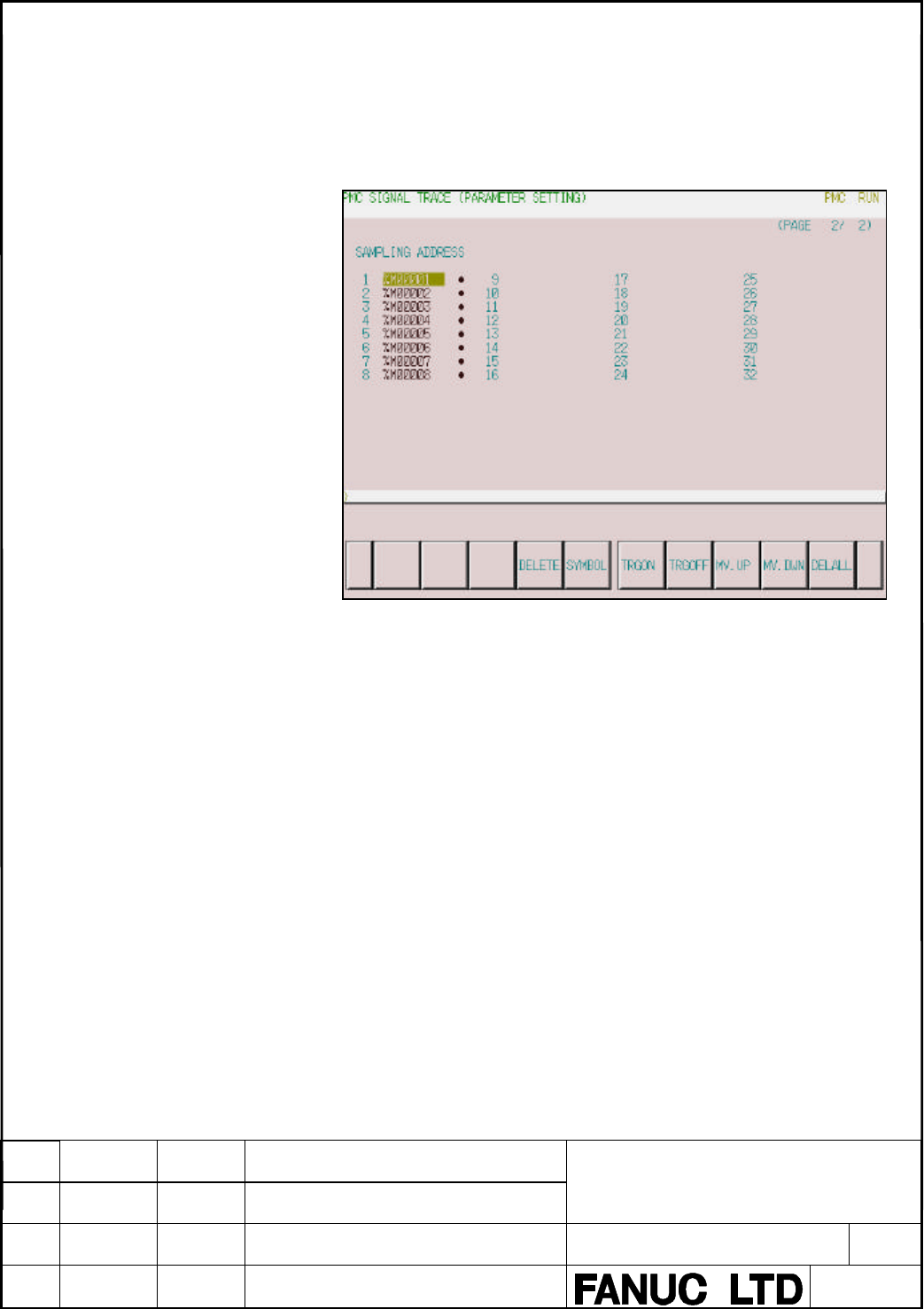 Programming Manual
Hanaoka
New
A-78550E
DESCRIPTION
316
TITLE
DRAW.NO.
-
TRIGGER SETTING OF THE SAMPLING SIGNALS
When "SIGNAL TRANSITION" is set on "TRACE MODE" and "ANY
CHANGE" is set on "SAMPLING CONDITION", the check boxes on the
right of the sampling address or symbols are displayed as follows. Check the
signals that should trigger the sampling in the setting signals.
Pushing [TRIGGER ON] soft key sets the trigger on. Pushing [TRIGGER
OFF] soft key sets the trigger off. The default setting is trigger on for all
signals. The contents of other soft keys are same as "SAMPLING
ADDRESS".