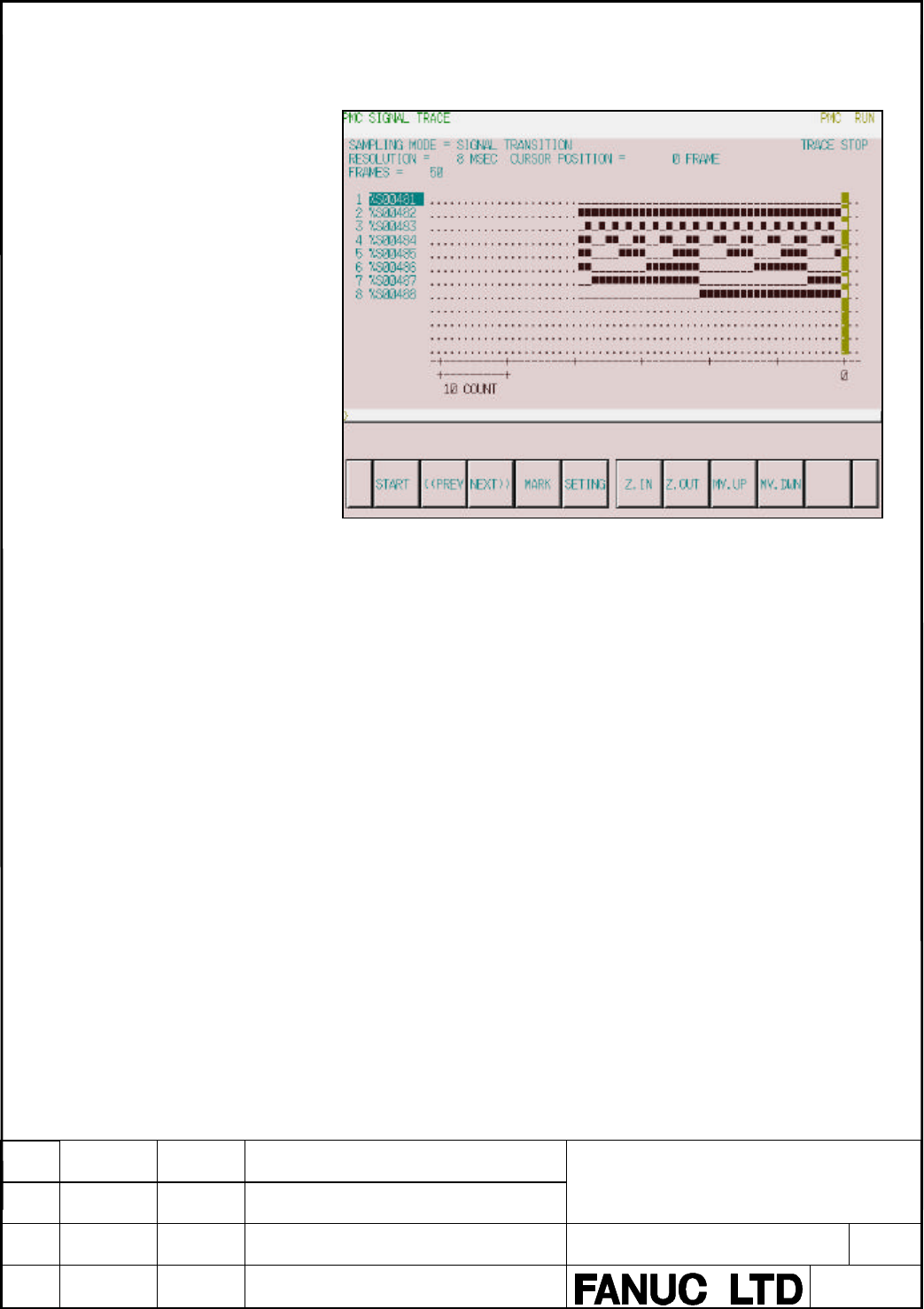 Programming Manual
Hanaoka
New
A-78550E
DESCRIPTION
316
TITLE
DRAW.NO.
The following is the screen example of trace by "SIGNAL TRANSITION"
mode.
After the execution, following operation is enabled.
(1) SCROLL OF SCREEN
Using cursor up/down key and page up/down key enables the vertical scroll
for the specified signal. Using cursor right/left key, [NEXT>>] soft key and
[<<PREV] soft key enables the horizontal scroll of the graph.