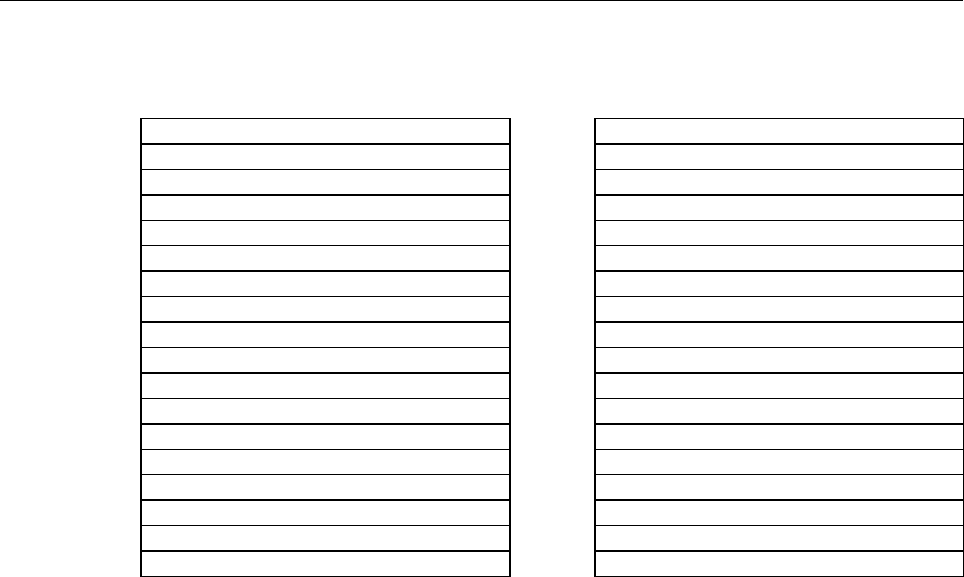 4.DATA STRUCTURE OF MACHINING PROGRAM
USER PROGRAM

B-63343EN/02
- 74 -
<Equal distance>
<Unequal distance>
+ 0
Start point X
+ 0
Start point X
+ 1
Start point Z
+ 1
Start point Z
+ 2
Start point C
+ 2
Start point C
+ 3
Hole depth (radius amount) / End point Z
+ 3
Hole depth (radius amount) / End point Z
+ 7
Hole depth / End point select
+ 7
Hole depth / End point select
+ 17
Figure end code (-1)
+ 17
Figure end code (-1)
•
For the distance, the figure end code is fixed at "+17."
•
For the unequal distance, 16 variables are used to store the figure
data for a single point, in the same way as that for the equal
distance.
The figure data for points 1 to 3 are stored in the first figure
block; that for point 4 and later is stored in the second figure
block.
The figure end code is set to the "beginning of the last
input figure + 17."
•
Any area in which no data is set is "vacant."
•
The figure data for C-axis center drilling is in the above format
for all types such as center drilling and drilling.
•
Drill depth/end point selection:

0 (or vacant):

hole depth, 1:
end point Z/X