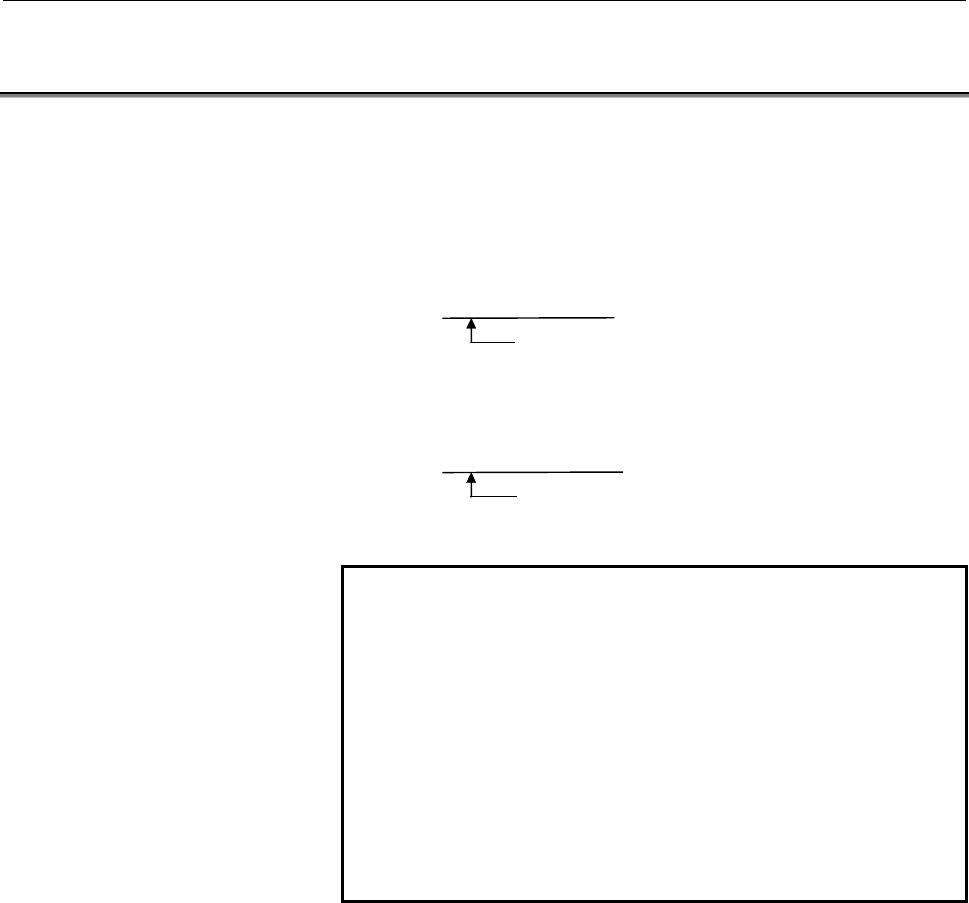 4.DATA STRUCTURE OF MACHINING PROGRAM
USER PROGRAM

B-63343EN/02
- 80 -
4.3
COMMENT ON SOFT-KEYS MENU FOR PROCESS DATA
For each data item of program, maximum 7 Custom Soft-keys can be
used. And, comment for them can be made by making Comment
Table Programs as follows.
O (Same number with corresponding process program) ;
0001 ( maximum 18ch. ) ;
Alphanumeric letters for Soft-key
⋅
⋅
⋅
N0999 ( maximum 18ch. ) ;
Alphanumeric letters for Soft-key
NOTE
1
It is not necessary to make soft-key comment for
whole sequence number, N001-N0999. As
described in the next item, comment of soft-keys
will be displayed in accordance with the sequence
number, N++++, of a comment table program.
So, only necessary comment data should be made
in each Comment Table Program.
2
Soft-key comment is displayed in form of 6 columns
* 3 lines on an actual screen, so the above
comment table must be made in order to match
with this displaying form.
2)
Displaying method of Custom Soft-key comment
[Sequence Number (N++++)] = [Data Item No.] x 10 + [Soft-key
ID No.]
Data item No.
= These are described in each process data
structure table for corresponding machining
processes.
For a "Machining Area", this item number is
"0".
Soft-key ID No.
= Number from the left end soft-key excepting
a [ < ]. From 1 to 7 value can be used.
Example)
Soft-keys menu for "Spindle Gear", data item #23
5 soft-keys are prepared, and the sequence number of each
comment data are 231 - 235 ( 23 x 10 + 1 - 5)
N0231 (' AUTO ')
; MAX 18 CHARA DATA ITEM 23
SOFTKEY 1