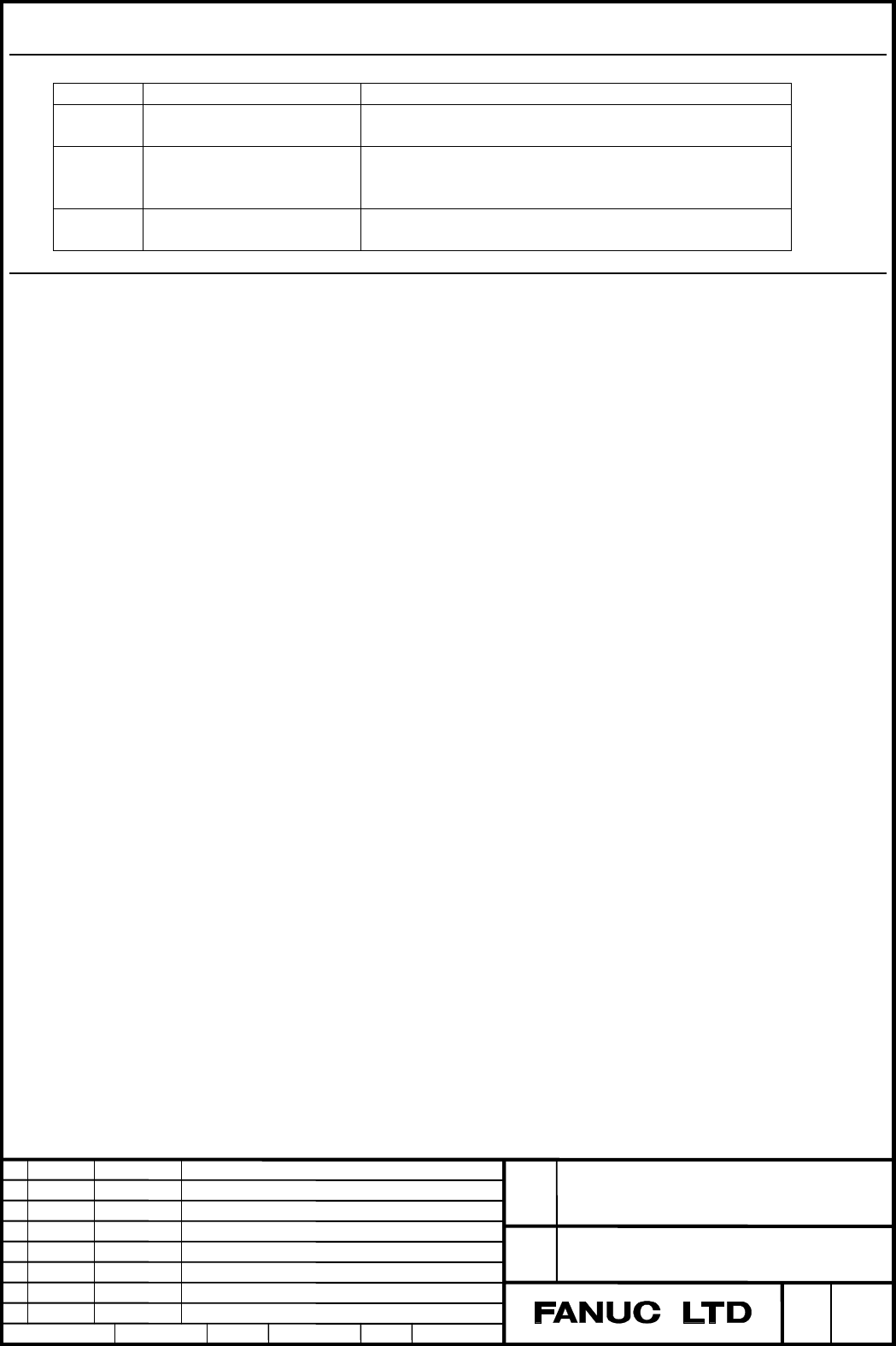 A-79805E
Title
Draw
No.
15/40
Sheet
FANUC Series 30
i
/ 31

i

/ 32

i
Live Tool Control With Servo Motor
Edit
Date
Design
Descri
tion
Date
Oct.26.2004
Alarm and message
Number
Message
Description
PS445
ILLEGAL AXIS OPERATION
A positioning command is issued in speed control mode.
Check the SV speed control mode in-progress signal.
IN G96.1/G96.2/G96.3/G96.4
G96.1, G96.2, G96.3 and G96.4 were specified in the same
block for other commands.
Modify the program in another block.
PS447
ILLEGAL SETTING DATA
An axis was specified invalidly in live tool control.
Check to see the parameters of live tool control function.
Note
1.Unlike a spindle motor, the servo motor stops rotating due to a servo
alarm, emergency stop, machine lock, etc.
2. The M codes to specify SV speed control mode switching must be
assigned to M codes not
buffered. (Parameter Nos. 3411 to 3420)
3. The maximum speed of the motor becomes a speed in which the feeding
gear is effective at the maximum speed of the motor of parameter
No.11015.
4. When parameter IRC (No.1408#3) is 0, the malfunction prevention
function might work with about 2778min
-1
of speed. If you command
over 2777min
-1
, the parameter IRC (No.1408#3) is setting to 1.
When parameter IRC (No.1408#3) is 1, it is possible to command up to
27770min
-1
.