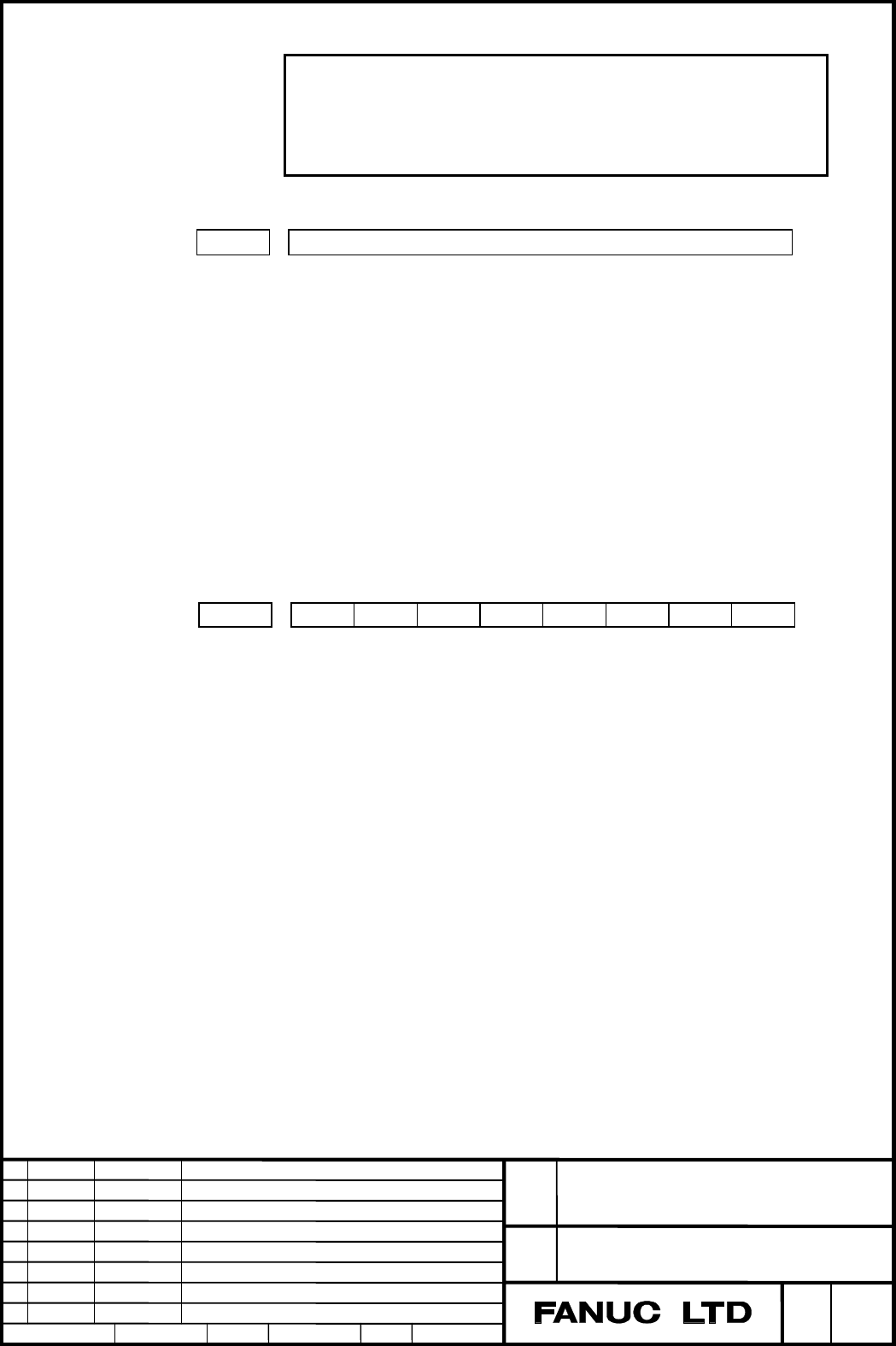 A-79805E
Title
Draw
No.
23/40
Sheet
FANUC Series 30
i
/ 31

i

/ 32

i
Live Tool Control With Servo Motor
Edit
Date
Design
Descri
tion
Date
Oct.26.2004
NOTE
When safety mo
nitoring using the dual check safety
function is in progress (when the safety monitor signal
SEV/SEP is set to 1), set a positioning deviation limit
during travel in parameter No. 1838.
1829
Positioning deviation limit for each axis in the stopped state
[Input type]
Parameter input
[Unit of data]
Detection unit
[Valid data range]
0 to 99999999
Set the positioning deviation limit in the stopped state for each axis.
If, in the stopped state, the positioning deviation exceeds the positioning
deviation limit set for stopped state, a servo alarm (SV0410) is generated,
and operation is stopped immediately (as in emergency stop).
The dual check safety function checks the positioning deviation with the
CNC CPU and servo DSP at all times. Only when the servo DSP detects,
during safety monitoring (with the safety monitor signal SEV/SEP set to 1),
that the positioning deviation in the stopped state is exceeded, the servo
alarm mode (SV0474) is issued.
[Input type]
Parameter input
# 1
EMS
The multi-spindle control function is: