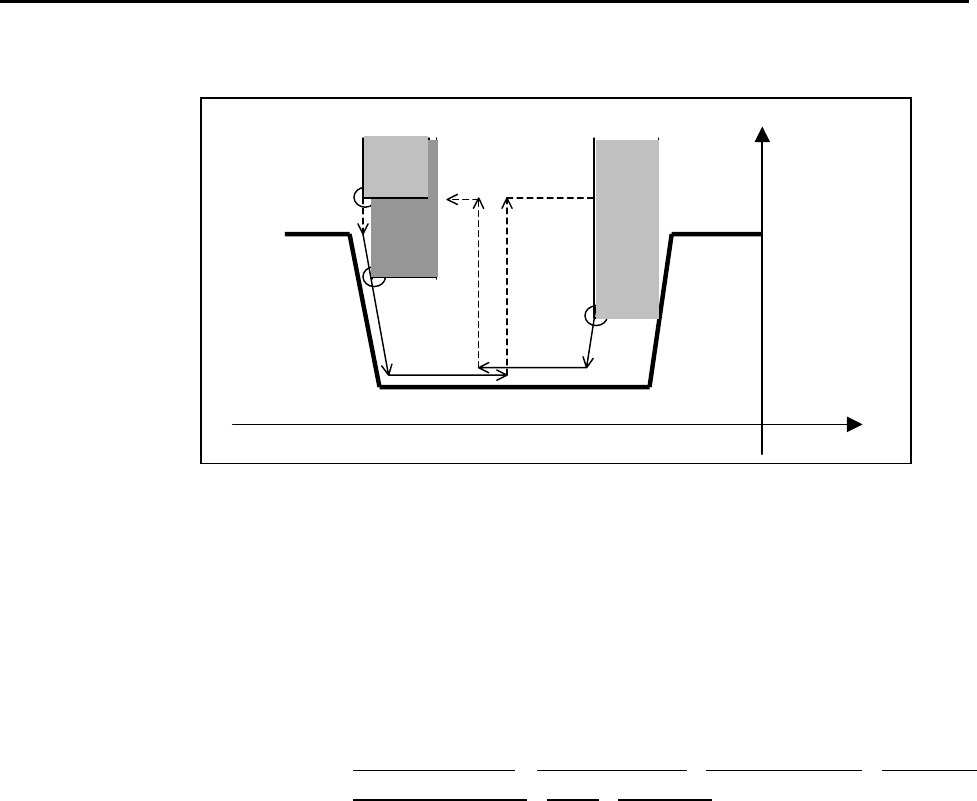 4.2 Trapezoidal Grooving Cycle/
Outer/Inner/Face (Finishing)
Trapezoidal Grooving Cycle is executed by
using the G750 and G13x command
like the following figure. And also, th
is Canned Cycle is used the X-Z plane.
(Note) Before commanding trapezoidal Gr
ooving Cycle, a tool must be moved
to the cutting start point like the above figure.
(1) G-code Format
The process data of this cycle, F,E,N,P…etc, are specifi

ed by using the G750
command as follows. And also, the finishing
figure of this cycl

e is specified by
using the G130, G131 and G139 command as follows.
Specifying
G750 A
Diameter/Radius

B

Machining area

F

Cutting feedrate

E

tool width
Specifying
the Figures
Refer to "1.1 Trapezoidal Grooving Cycle/Outer/Inner/Face(Roughing)"
the process data
Refer to "1.1 Trapezoidal Grooving Cycle/Outer/Inner/Face(Roughing)"
Fig.4.2.1
Start Point
F
E
Tool