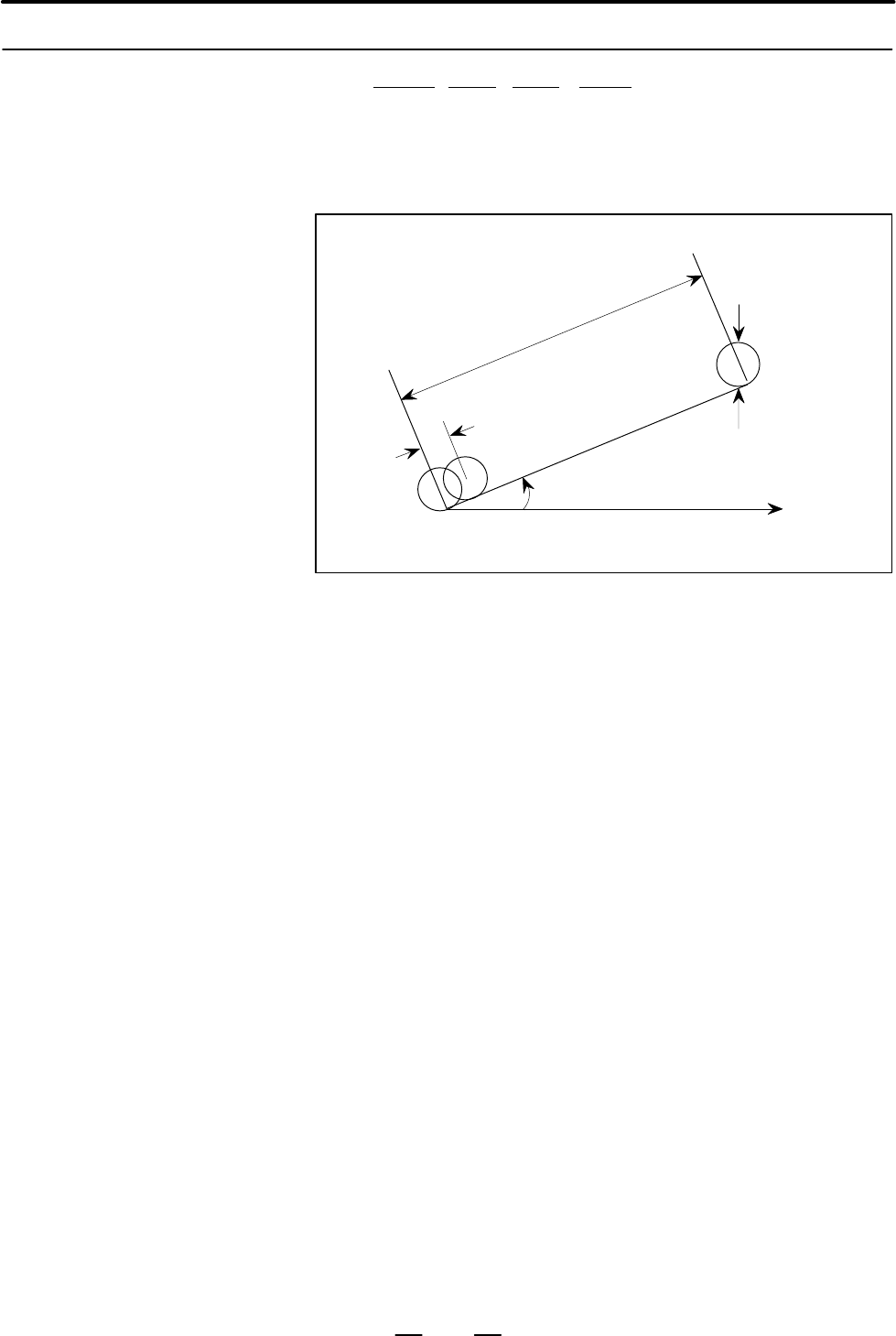 PROGRAMMING
9. PRESSING FUNCTION
92
By the above command, nibbling is made at pitch p using a tool having
diameter d along a straight line of length
ȏ
which forms angle θ

with
reference to the X-axis, starting with the present tool position or the
position specified by G72 as the start point.
θ
p
+X
d
ȏ
ȏ
:

Length of straight line
The unit is input unit.
If a negative number is commanded, the angle between the straight line
and the +X axis becomes
θ
+ 180 deg.
θ
:

Angle formed between straight line and the + X axis
The unit is input unit (deg), and the counterclockwise direction is
commanded by a positive number.
The unit is input unit. Nibbling is made leftwards by d/2 when this
value is positive or rightwards by d/2 when this value is negative as
viewed from the start point to the end point of the straight line.
Nibbling is made along the straight line when this value is 0.
The unit is input unit. This is commanded by the length in the straight
line direction.
For the maximum commandable value, since it has been set by
parameters (No. 16186: for metric input, No. 16187: for inch input),
refer to the machine tool builder
'

s manual.
9.3.2
Linear Nibbling (G69)