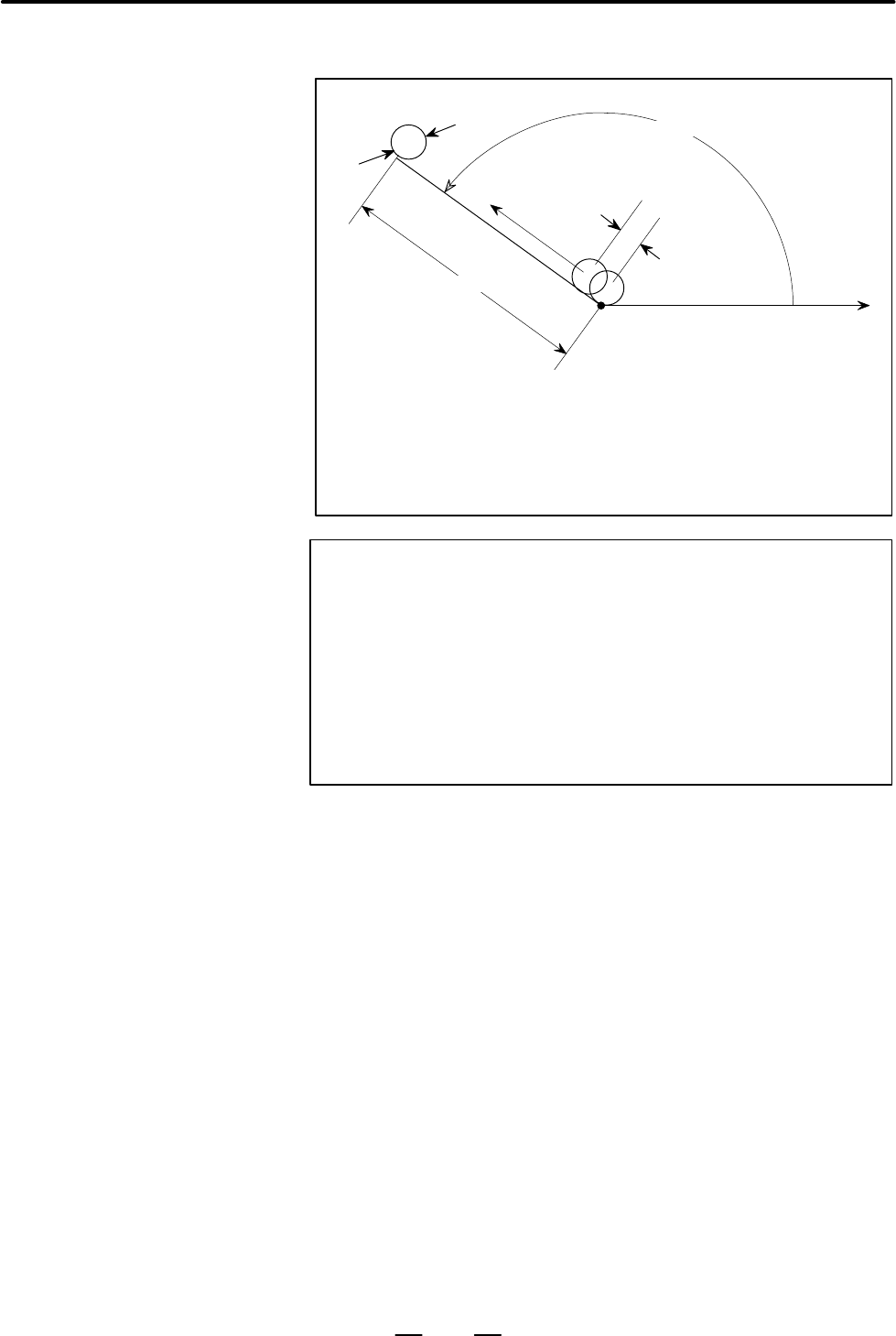 PROGRAMMING
9. PRESSING FUNCTION
93
+X
100
3
Nibbling
direction
(100,50)
N721G72G90X100.0Y50.0;
N722G69I100.0J150.0P-10.0Q3.0;
The N722 block may also be commanded as
G69I-100.0J-30.0P-10.0Q3.0;
WARNING
1
G69 is a one-shot G code.
2
The standard point of G69 is the start point.
3
The pitch compensation is the same as in circular nibbling
(G68); except that the circumferential length of an arc in
G68 is changed to the linear length (For details, refer to Note
4 in 9.3.1)
4
If pitch is 0 or more than specified, alarm (No. 4524) is
produced.
Example 2