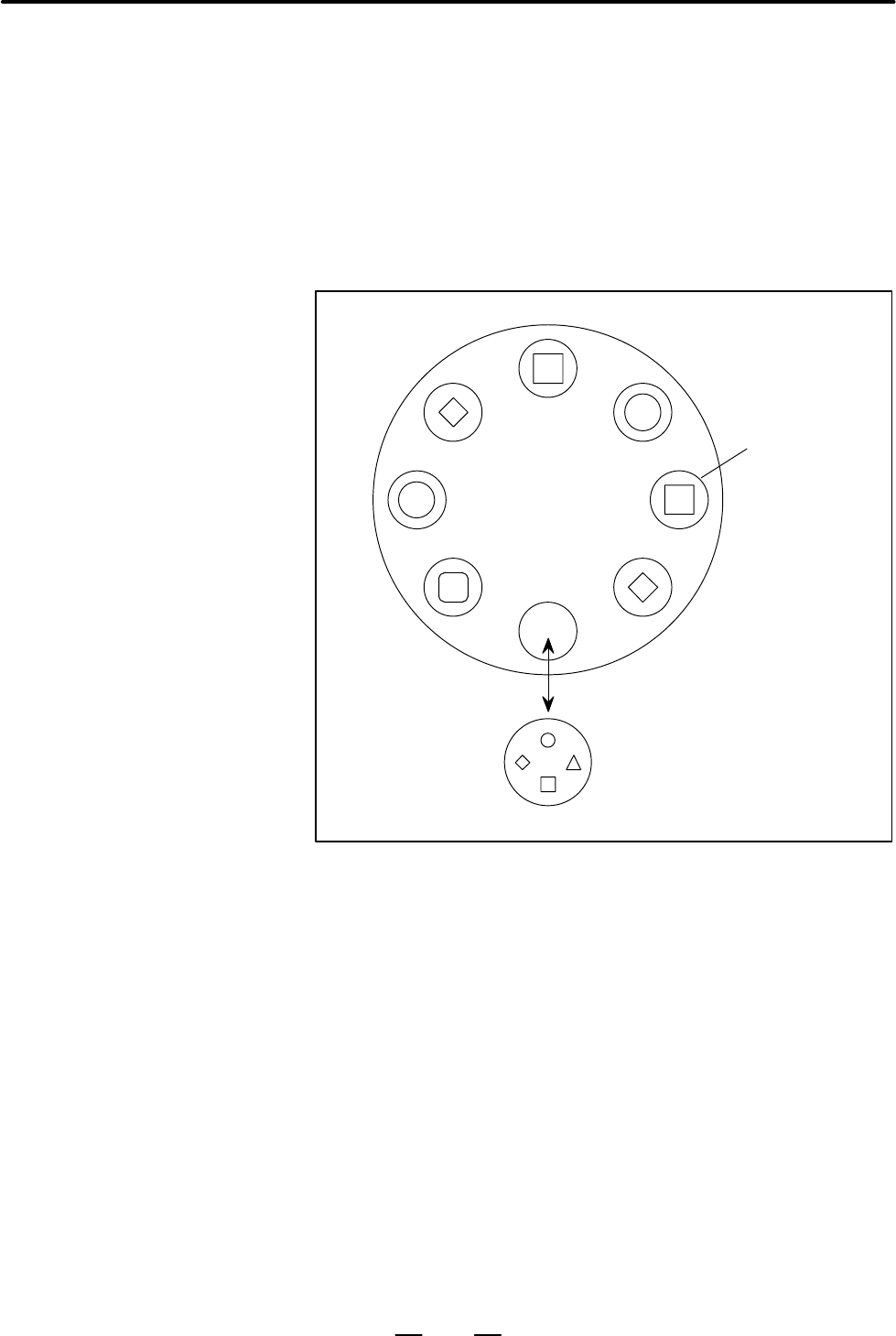 PROGRAMMING
11. TOOL FUNCTION
(T FUNCTION)
111
In general, the tool holder of a punch holds one tool (die). To select a tool
the tool holder is first moved to the position at which the tool is changed
using the T command (cartridge indexing). Then, at that position, the tool
holder is set on the punch holder.
In the case of the multiple-tool system, only the dies in the tool holder are
changed because the tool holder keeps different types of dies (See Fig.
11.5). The multiple-tool system enables the tool holder to change dies
very quickly. Also, many dies can be used to widen the range of
machining applications.
For details, refer to the manuals issued by machine manufacturers.
Tool holder
Multiple tool system
(cartridge)
Multiple tools
Fig. 11.5
Multiple tool system
11.5
MULTIPLE TOOL
CONTROL