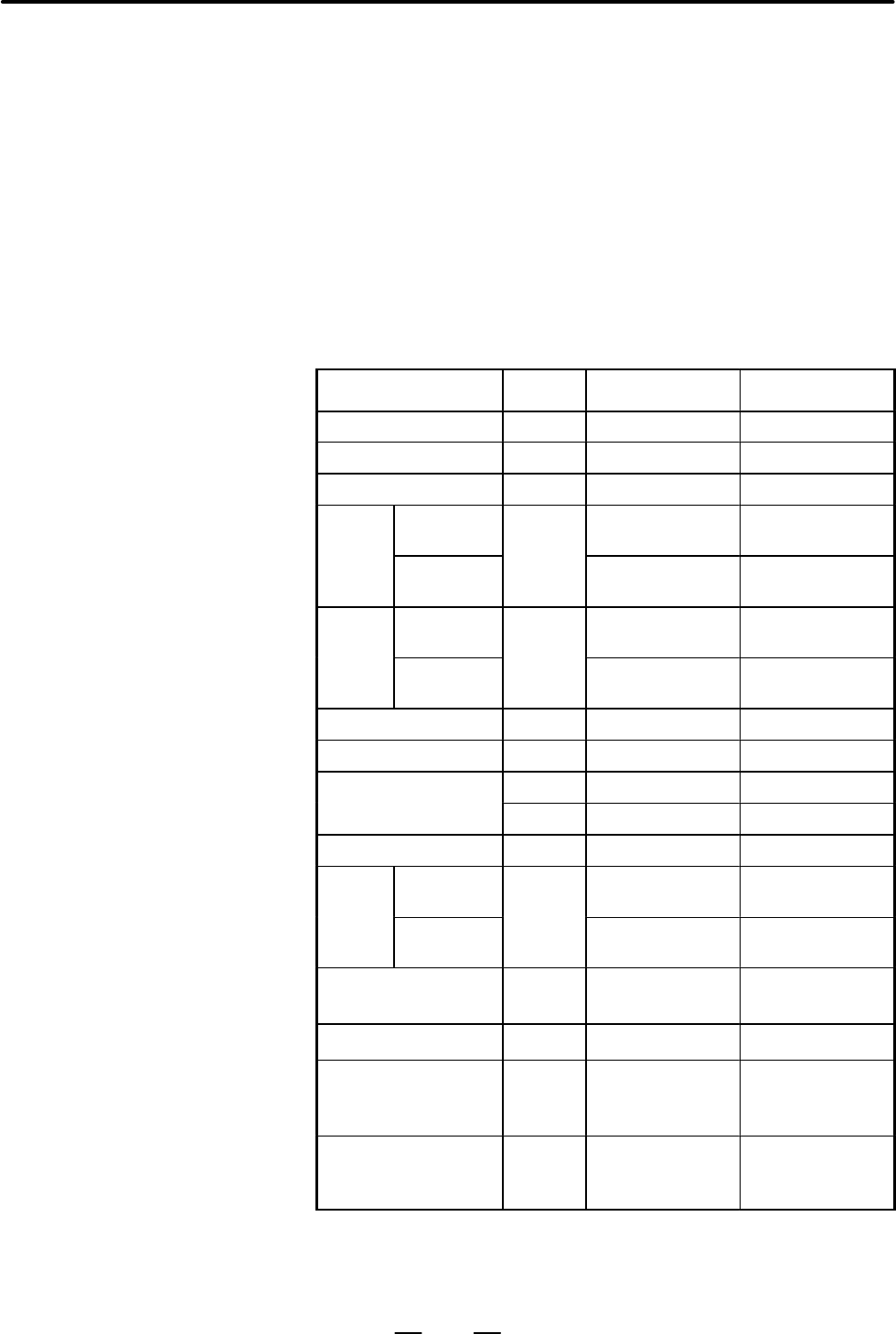 PROGRAMMING
13. PROGRAM CONFIGURATION
131
Major addresses and the ranges of values specified for the addresses are
shown below. Note that these figures represent limits on the CNC side,
which are totally different from limits on the machine tool side. For
example, the CNC allows a tool to traverse up to about 100 m (in
millimeter input) along the X axis.
However, an actual stroke along the X axis may be limited to 2 m for a
specific machine tool.
Similarly, the CNC may be able to control a cutting federate of up to 240
m/min, but the machine tool may not allow more than 3 m/min. When
developing a program, the user should carefully read the manuals of the
machine tool as well as this manual to be familiar with the restrictions on
programming.
Table 13.2 (c) Major addresses and ranges of command values
Function
Address
Input in mm

Input in inch
(Note)
Sequence number
N

1 to 99999

1 to 99999
Preparatory function
G

0 to 99

0 to 99
Dimen-
sion
Increment
X, Y, Z,
U, V, W,

99999.999mm

9999.9999inch
word
Increment
A, B, C,
I, J, K, R,

999999.99mm

99999.999inch
Feed
per
Increment
min
0.01 to 9600.00
inch/min
minute
Increment
1 to 240000mm/
min
0.01 to 9600.00
inch/min
Spindle speed function
S

0 to 20000

0 to 20000
Tool function
T

0 to 99999999

0 to 99999999
Auxiliary function
M

0 to 99999999

0 to 99999999
B
0 to 99999999

0 to 99999999
Offset number
H, D
0 to 400

0 to 400
X, P
0 to 99999.999s

0 to 99999.999s
Increment
0 to 999999.99s
0 to 999999.99s
Designation of a pro-
gram number
Number of repetitions
P

1 to 9999

1 to 9999
Specification of angle
in pattern function and
nibbling function
Number of punch
points in pattern func-
tions
ranges of command
values