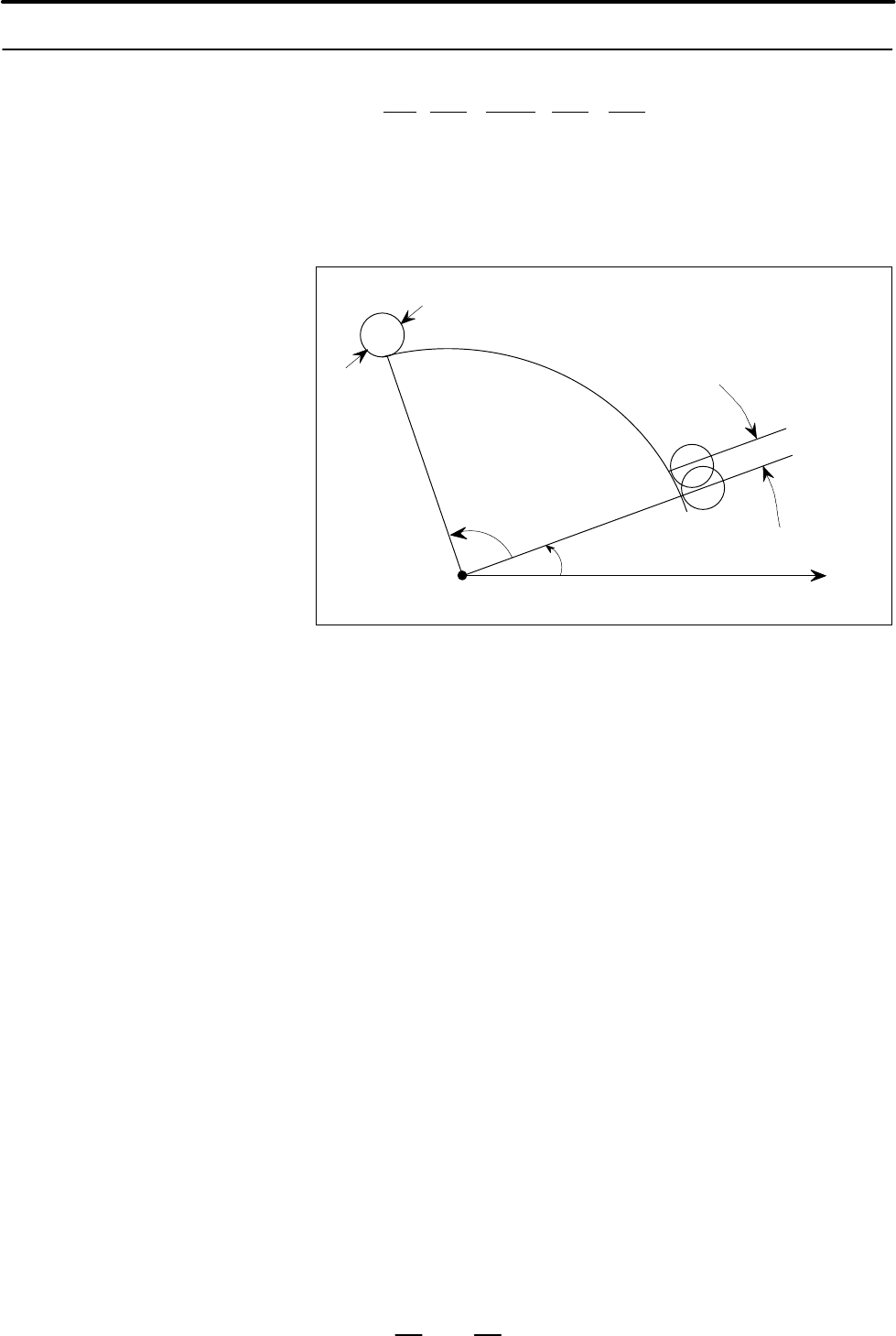 PROGRAMMING
14.
FUNCTIONS TO SIMPLIFY
PROGRAMMING
152
G88I r
J θ

K ∆θ P d

Q p

;
The punching operation is performed at pitch P between a point having
angle
θ
for the X-axis on the circumference (diameter r) and a point having
angle
θ + ∆θ

for the X-axis with the current tool position or position
designated by G72 as a center according to the above, using a tool with
diameter d.
p
θ
∆θ
d
r
+X
Center
The radius is designated in positive at input unit.
θ
:

Angle of the first punch point for the X-axis
The counterclockwise direction is designated in positive form
inincrements of input unit (deg).
∆θ
:

Incremental angle from the first punch point to the last punch point
Punching operation is performed counterclockwise when positive in
increments of input unit (deg).
The incremental unit is input unit.
It allows to punch the circle outside, the circle inside, and the
circumference, when positive, negative, and 0, respectively.
Designate the circular length in input unit, respectively.
Radius (G88) is the same as with circular nibbling (G68) except that there
is no pitch limit value by parameter setting (No. 468 and 469), and it stops
at each punch point for a single block. Therefore, also refer to the Circular
Nibbling (G68) paragraph given under 9.3.1.
14.1.8
Radius (G88)