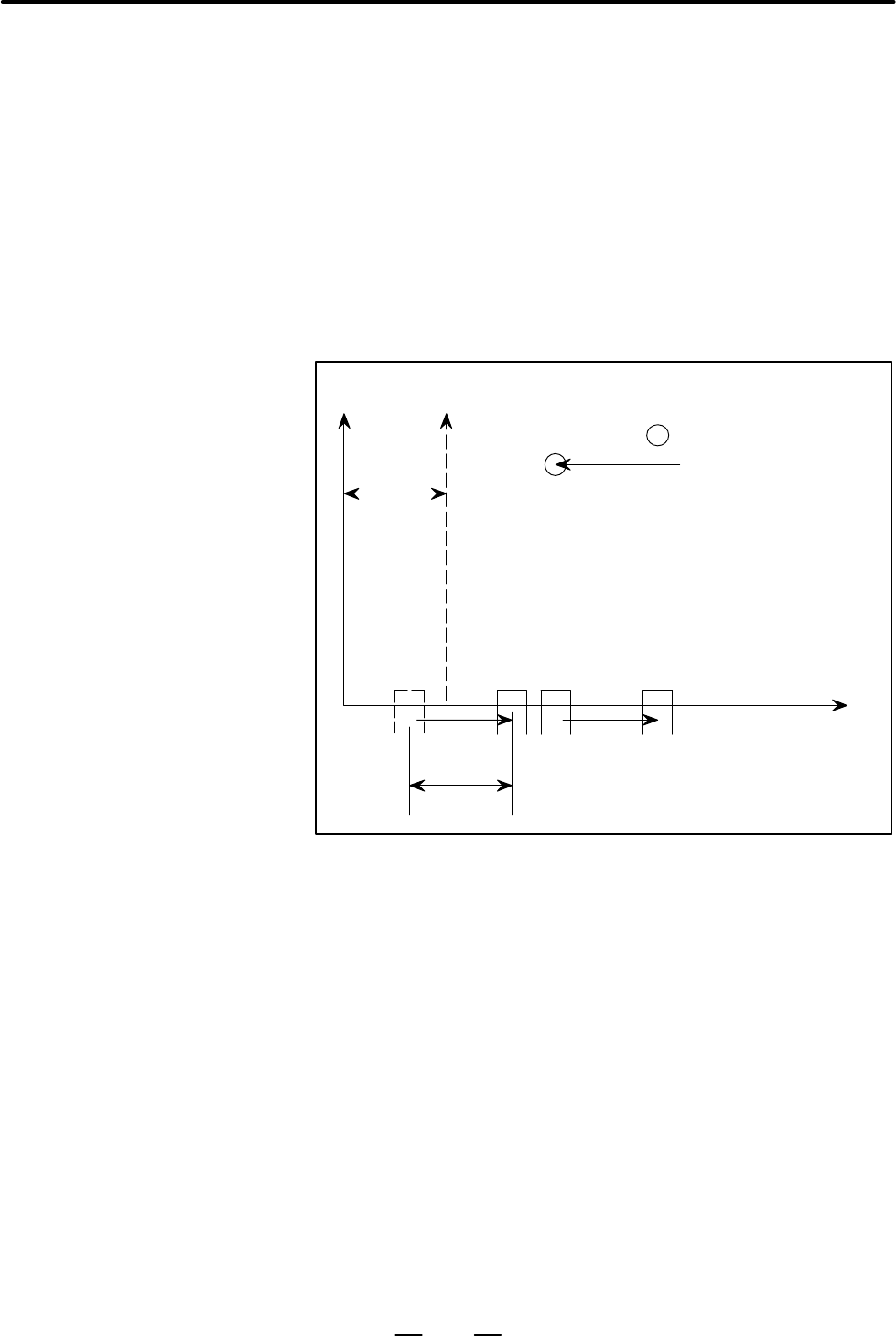 PROGRAMMING
14. FUNCTIONS TO SIMPLIFY
PROGRAMMING
161
Blocks (1) - (5) correspond to operation steps 1) - 5), respectively. A relief
or a return mount R in the Y-axis direction is preset by parameter (No.
16209: for metric input, No. 16210: for inch input). For this amount, refer
to the machine tool builder
'

s manual.
By G75 command, the X and Y axes move.
The movement of the Y-axis is just cancelled by its relief and return. If
it is assumed that the movement of the X-axis is the movement of a tool
in the same manner as in ordinary block, for the X-axis command
hereafter, X-axis command value must be subtracted by the value
displaced by G75 or a coordinate system must be set by a G92 command
with the tool at the position where the G75 was commanded in the block
next to G75.
X
Y
100
100
(200, 150)
Point N
(300, 200)
This position becomes (100,
150) after executing G75
block.In other words, the
work coordinate system
shifts by 100 in the X-axis
direction.
G90X200.0Y150.0 ;
G75X100.0 ;
X200.0Y200.0 ;
(Point N cannot be commanded as X300.0Y200.0; if the CNC does not
process in it.)
The movement of the X-axis for repositioning changes the workpiece
holder position. The tool position remains unchanged in the work
coordinate system, in practice.
Accordingly, internal processing is made in this control system so that the
coordinate value of the tool is not changed by the axis movement
performed by repositioning.
Thus, it is not necessary to take the repositioning of a workpiece into
consideration in programming.
Now, the following description covers such a case that several workpieces
are sequentially machined according to a program including the
repositioning command.