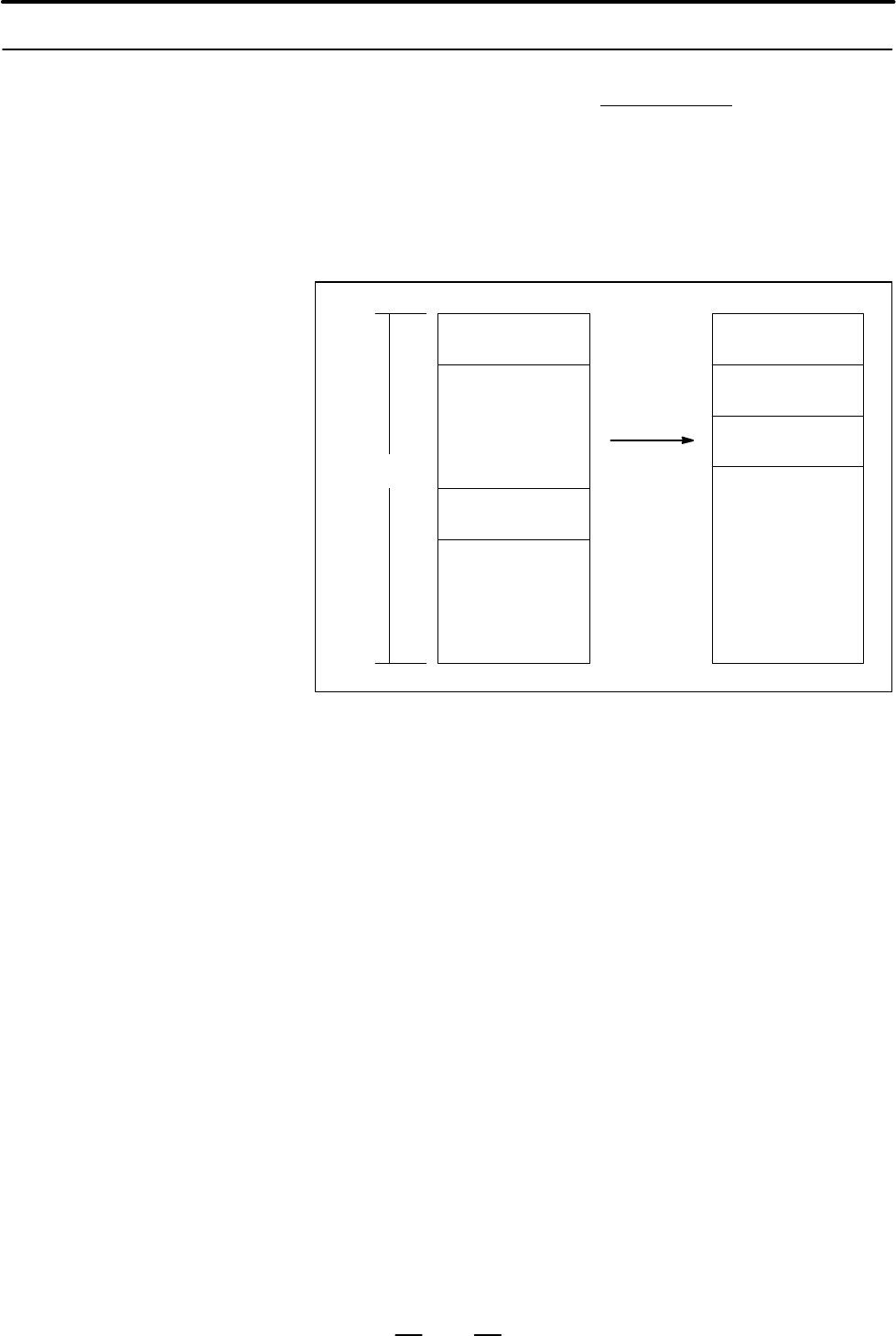 PROGRAMMING
14.
FUNCTIONS TO SIMPLIFY
PROGRAMMING
168
The storage capacity of each macro 01 to 89 is variable. However the
entire storage capacity is limited to 3200 characters
.
Effective use of the storage area for storing macros is guaranteed since
previously stored macros are erased if they are changed to new macros
with the same macro numbers as before when they are out of use.
The maximum number of characters that can be stored can be increased
up to 27072, by setting parameter No. 16228 accordingly
This feature is illustrated as follows:
Re-store
it as new
macro
3000
characters
All characters between address word U and the End of Block (EOB) code
of a block which address word V is specified are stored in the macros
storage area, provided that characters to be ignored, such as the space
code, etc., and characters from the control-out code to the control-in code
are not stored.
Characters of any block in which the slash (
'
/
'
) code for the optional
block skip has been specified are not stored if the OPTIONAL BLOCK
SKIP switch is on when storing. They are stored in the macro storage area
if the OPTIONAL BLOCK SKIP switch is off when storing, the on/off
of the OPTIONAL BLOCK SKIP switch is valid at call time.
. . . . .
N100 (U10 ;
G90X10000Y5000T20 ;
N101A01G26I4000J9000K10 ;
G91X10000 ;
N102B01 ;
N105V10 ; )
. . . . . .
Characters in brackets ( ) are stored in memory.
14.4.4
Macro Storage
Capacity
Examples