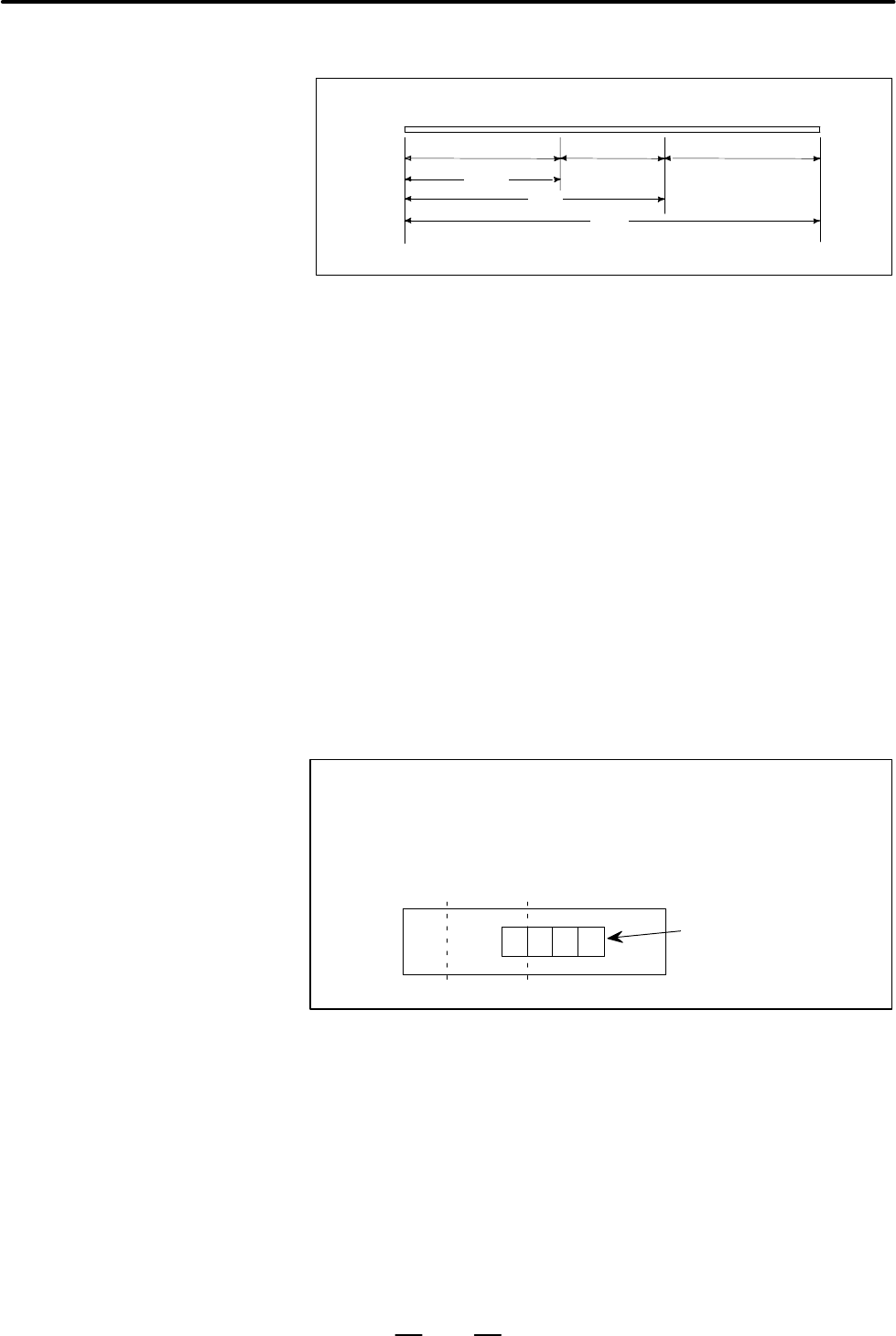 PROGRAMMING
14. FUNCTIONS TO SIMPLIFY
PROGRAMMING
179
When the bending compensation of only X axis direction is performed.
180
260
420
Program
:
G52X100.Y0 ;
Specifications of standard point
G38I180.J260.K420.R-1. ;
Bending compensation command
G90X-50. ;
Absolute coordinate (X50.)
X270. ;
Absolute coordinate (X269.)
X300. ;
Absolute coordinate (X298.)
M02 ;
Cancel of bending compensation
execution
In the above example, when the negative direction from the standard
point, for example, X50. direction (X-50. since the coordinates system is
offset in the program in the coordinates form the origin) is designated,
bending compensation is not performed. At this time, it is regarded as
area 1, that is, an area with no compensation by bending. As described
above, when the number of bending is less than 4, it is possible to omit
what is not required among X1-X5 and Y1-Y5 representing the distance
from the standard point which indicates the area boundary.
WARNING
In one block to which a pattern command, for example, is
given during bending compensation, it is regarded as a
move within the area, and no command over the area can
be given.
Pattern command is
impossible.
Examples