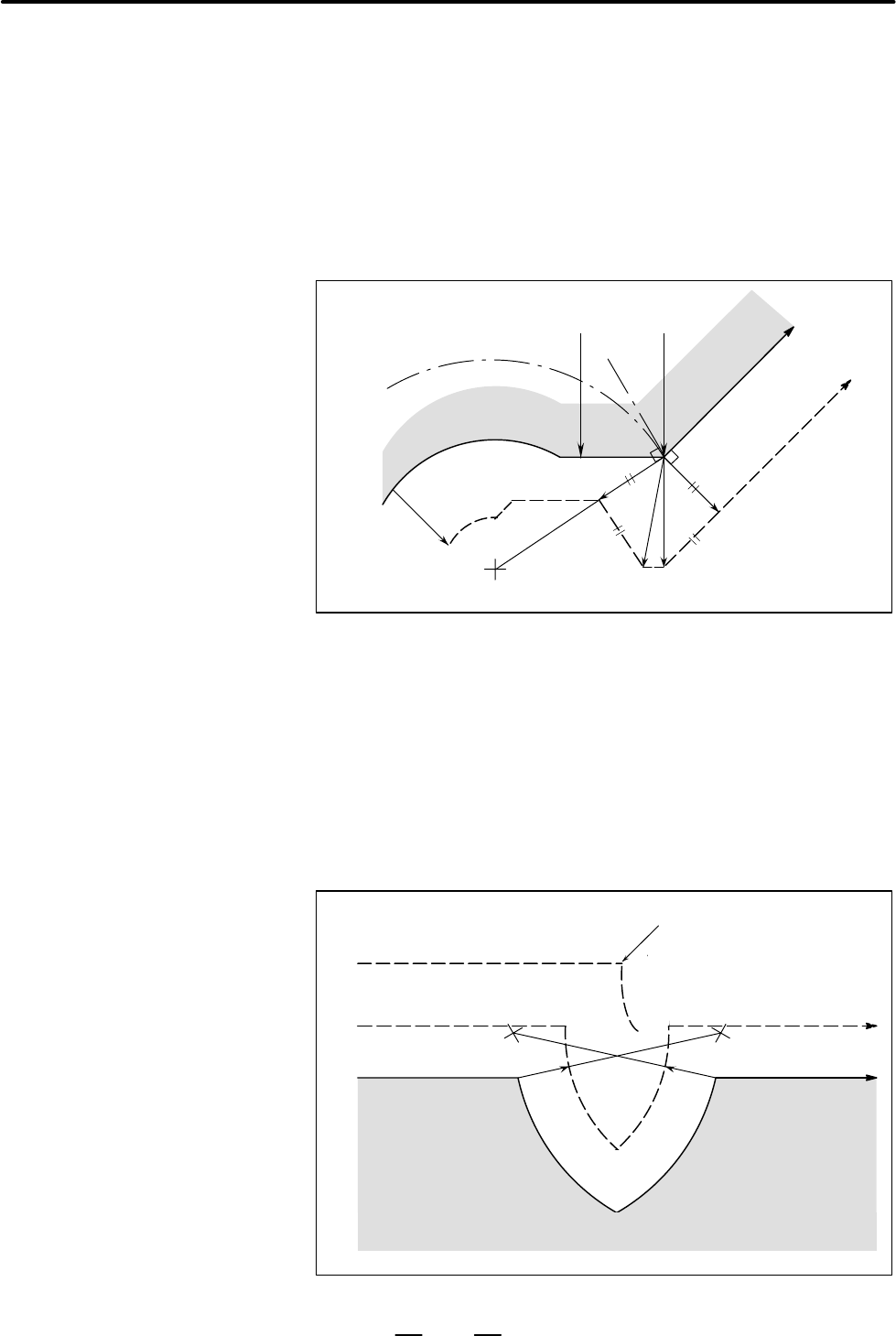 PROGRAMMING
15. COMPENSATION FUNCTION
202
If the end of a line leading to an arc is programmed as the end of the arc
by mistake as illustrated below, the system assumes that cutter
compensation has been executed with respect to an imaginary circle that
has the same center as the arc and passes the specified end position. Based
on this assumption, the system creates a vector and carries out
compensation. The resulting tool center path is different from that created
by applying cutter compensation to the programmed path in which the
line leading to the arc is considered straight.
rr
Center of the arc
Imaginary circle
Leading of the arc
End the arc
L
L
L
r
C
S
Programmed path
Tool center path
Work-
piece
The same description applies to tool movement between two circular
paths.
If the cutter compensation value is sufficiently small, the two circular tool
center paths made after compensation intersect at a position (P).
Intersection P may not occur if an excessively large value is specified for
cutter compensation. When this is predicted, alarm 33 occurs at the end
of the previous block and the tool is stopped. In the example shown
below, tool center paths along arcs A and B intersect at P when a
sufficiently small value is specified for cutter compensation. If an
excessively large value is specified, this intersection does not occur.
When the cutter compensation value
is large
Arc B
P
When the cutter compensation
value is small
Alarm(No.033)occurs and the tod stops
Programmed path
Center of the arc B
Center of the arc A
Arc A
r
r
End position for the arc is not
on the arc
There is no inner intersection