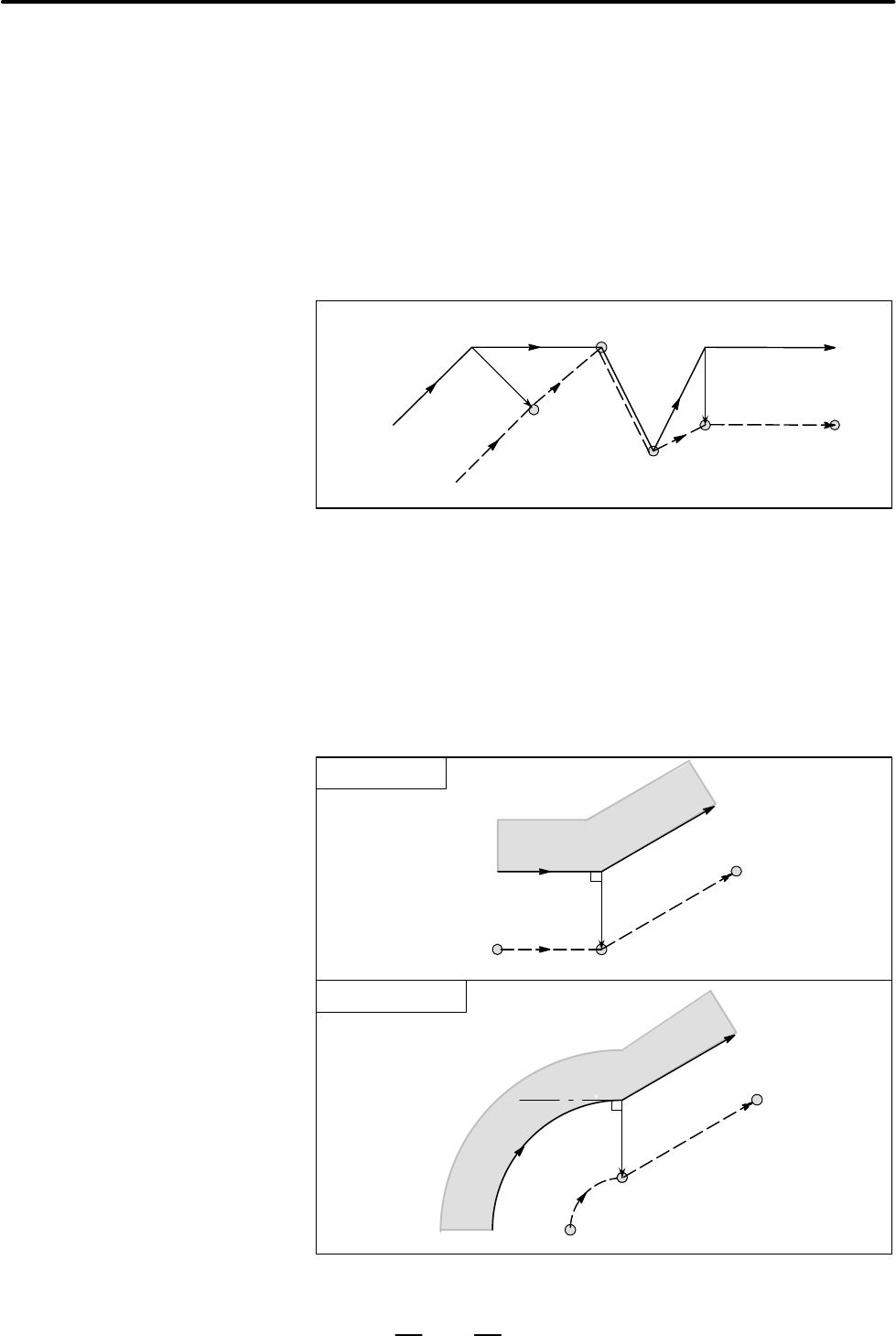 PROGRAMMING
15. COMPENSATION FUNCTION
207
If the following command is specified in the offset mode, the offset mode
is temporarily canceled then automatically restored. The offset mode can
be canceled and started as described in Subsections 15.2.2 and 15.2.4.
If G28 is specified in the offset mode, the offset mode is canceled at an
intermediate position. If the vector still remains after the tool is returned
to the reference position, the components of the vector are reset to zero
with respect to each axis along which reference position return has been
made.
(G42 G00)
S
S
S
S
G28
G00
r
r
Intermediate position
Reference position
The offset vector can be set to form a right angle to the moving direction
in the previous block, irrespective of machining inner or outer side, by
commanding the cutter compensation G code (G41, G42) in the offset
mode, independently. If this code is specified in a circular command,
correct circular motion will not be obtained.
When the direction of offset is expected to be changed by the command
of cutter compensation G code (G41, G42), refer to Subsec.15.2.3.
r
A block specified by G42
G42 mode
r
C
Intersection
S
L
L
S
L
A block specified by G42
Intersection
Programmed path
G42 mode
Tool center path
compensation cancel
Specifying G28 (automatic re-
turn to the reference position)
in the offset mode
code in the offset mode