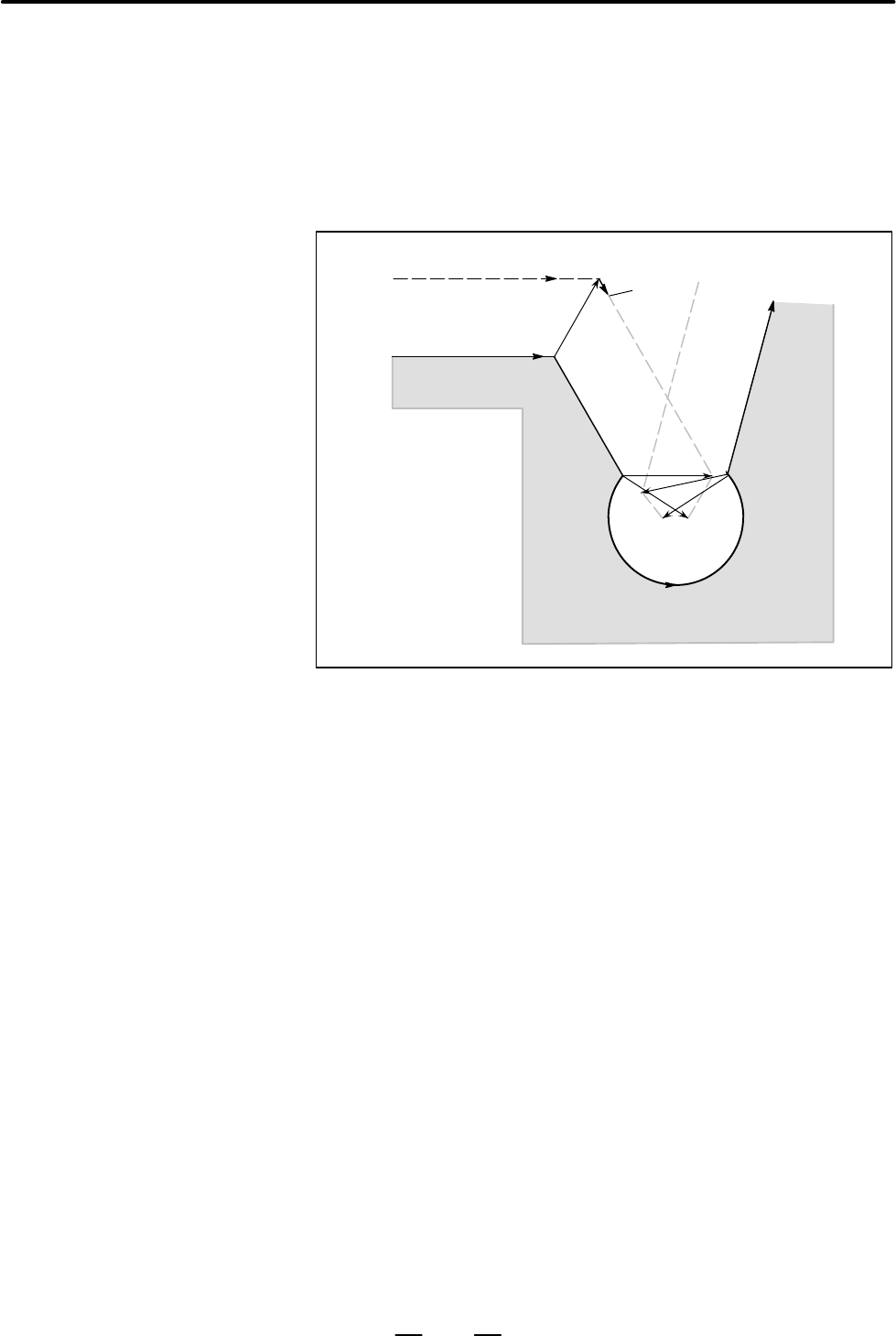 PROGRAMMING
15. COMPENSATION FUNCTION
221
(2)
If the interference occurs after correction (1), the tool is stopped with
an alarm.
If the interference occurs after correction (1) or if there are only one
pair of vectors from the beginning of checking and the vectors
interfere, the alarm (No.41) is displayed and the tool is stopped
immediately after execution of the preceding block. If the block is
executed by the single block operation, the tool is stopped at the end
of the block.
C
V
6
A
B
V
5
V
2
V
1
Stopped
Tool center
path
Programmed path
After ignoring vectors V
2
and V
5
because of interference, interference
also occurs between vectors V
1
and V
6.
The alarm is displayed and
the tool is stopped.