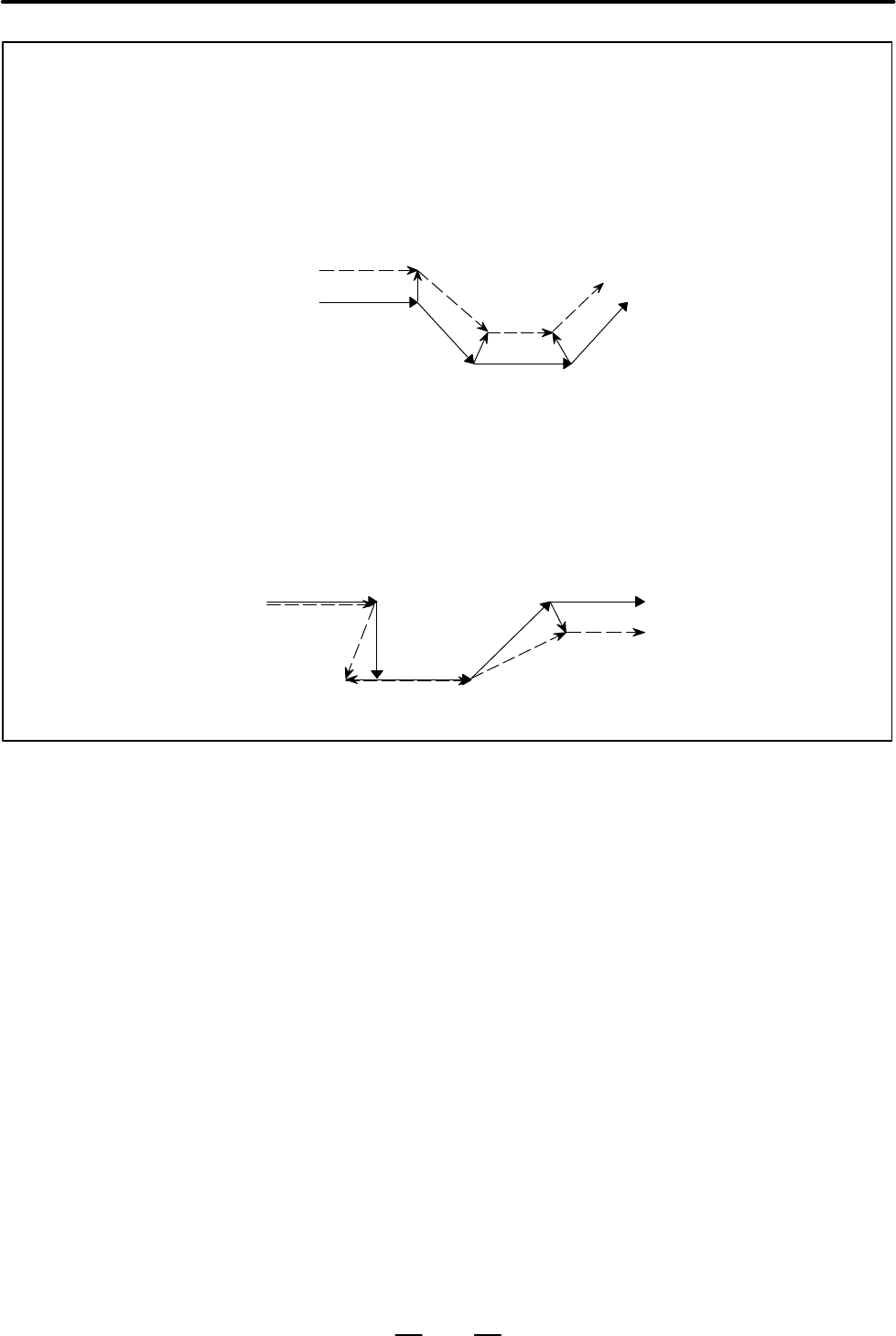 PROGRAMMING
15. COMPENSATION FUNCTION
235
NOTE
1
When a G28 or G30.1 command specifies an axis that is not in the cutter compensation C plane,
a perpendicular vector is generated at the end point of the previous block, and the tool does
not move. In the next block, offset mode is automatically resumed (in the same way as when
two or more continuous blocks do not specify any move commands).
Example:
When CCN (bit 2 of parameter No. 5003) = 1
2
When a G28 or G30.1 block is specified such that the block becomes a start
–
up block, a vector
perpendicular to the move direction is generated at an intermediate position, then subsequently
canceled at the reference position. In the next block, an intersection vector is generated.
Example:
When CCN (bit 2 of parameter No.5003)=1
s
G30.1Z__
G01
(G41G01X_Y_)
r
s
s
[FS15 Type]
G01
[FS15 Type]
G01
r
s
G42G30.1
s
s
G01
G01
s
Reference position or floating
reference position
Intermediate position