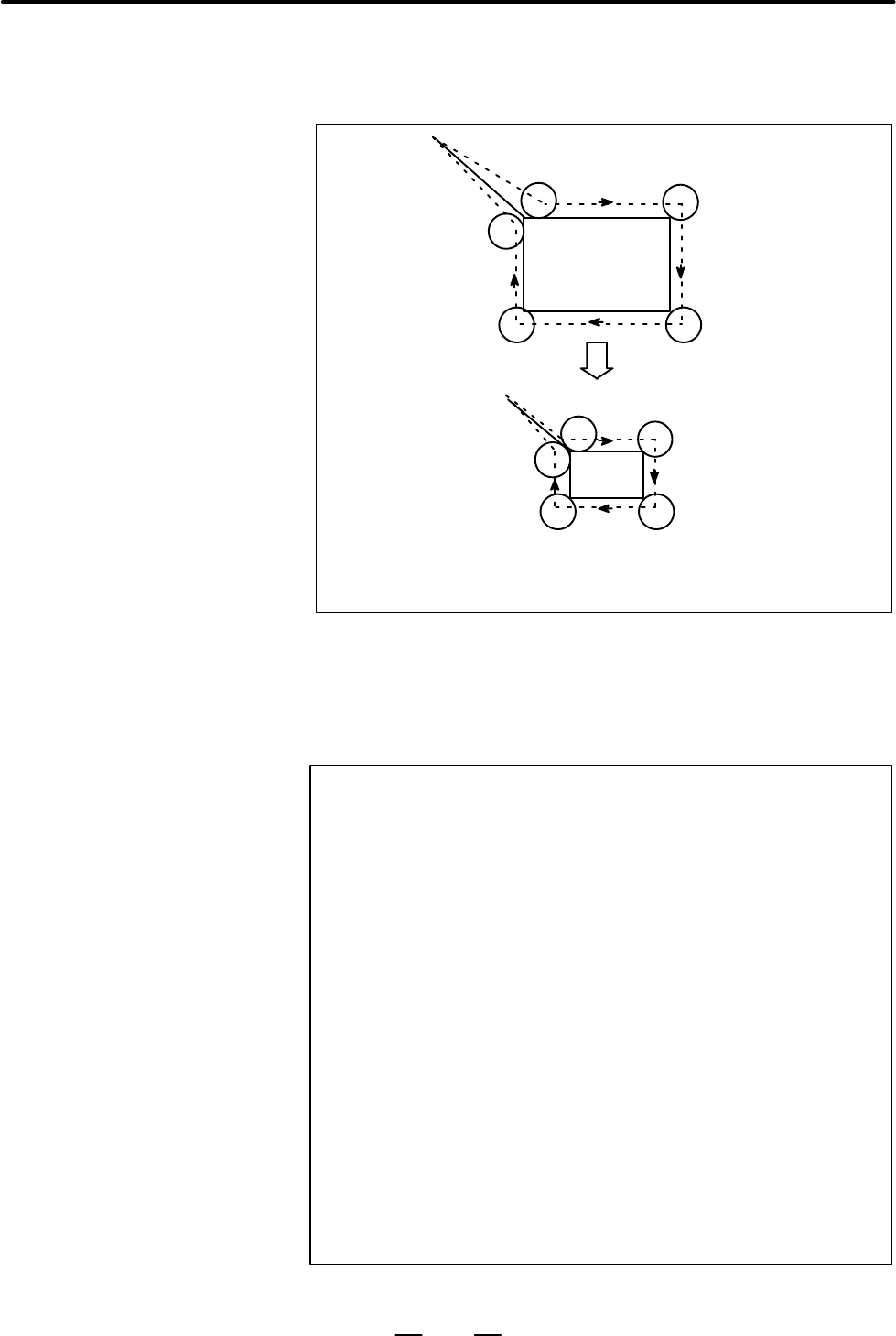 PROGRAMMING
15. COMPENSATION FUNCTION
240
This scaling is not applicable to cutter compensation values and tool
offset values (Fig. 15.4 (e) ).
Cutter compensation values are not scaled.
Fig15.4 (e) Scaling during cutter compensation
In manual operation, the travel distance cannot be increased or decreased
using the scaling function.
WARNING
1
The position display represents the coordinate value after
scaling.
2
If a parameter setting value is employed as a scaling
magnification without specifying P, the setting value at G51
command time is employed as the scaling magnification,
and a change of this value, if any, is not effective.
3
Before specifying the G code for reference position return
or coordinate system setting (G92), cancel the scaling
mode.
4
If scaling results are rounded by counting fractions of 5 and
over as a unit and disregarding the rest, the move amount
may become zero. In this case, the block is regarded as a
no movement block, and therefore, it may affect the tool
movement by cutter compensation C.
5
When a mirror image was applied to one axis of the
specified plane, the following results:
1Circular command
Direction of rotation is reversed.
. . . . .
2)Cutter compensation C
Offset direction is reversed.
. . . .
3Coordinate system rotation
Rotation angle is reversed.
.