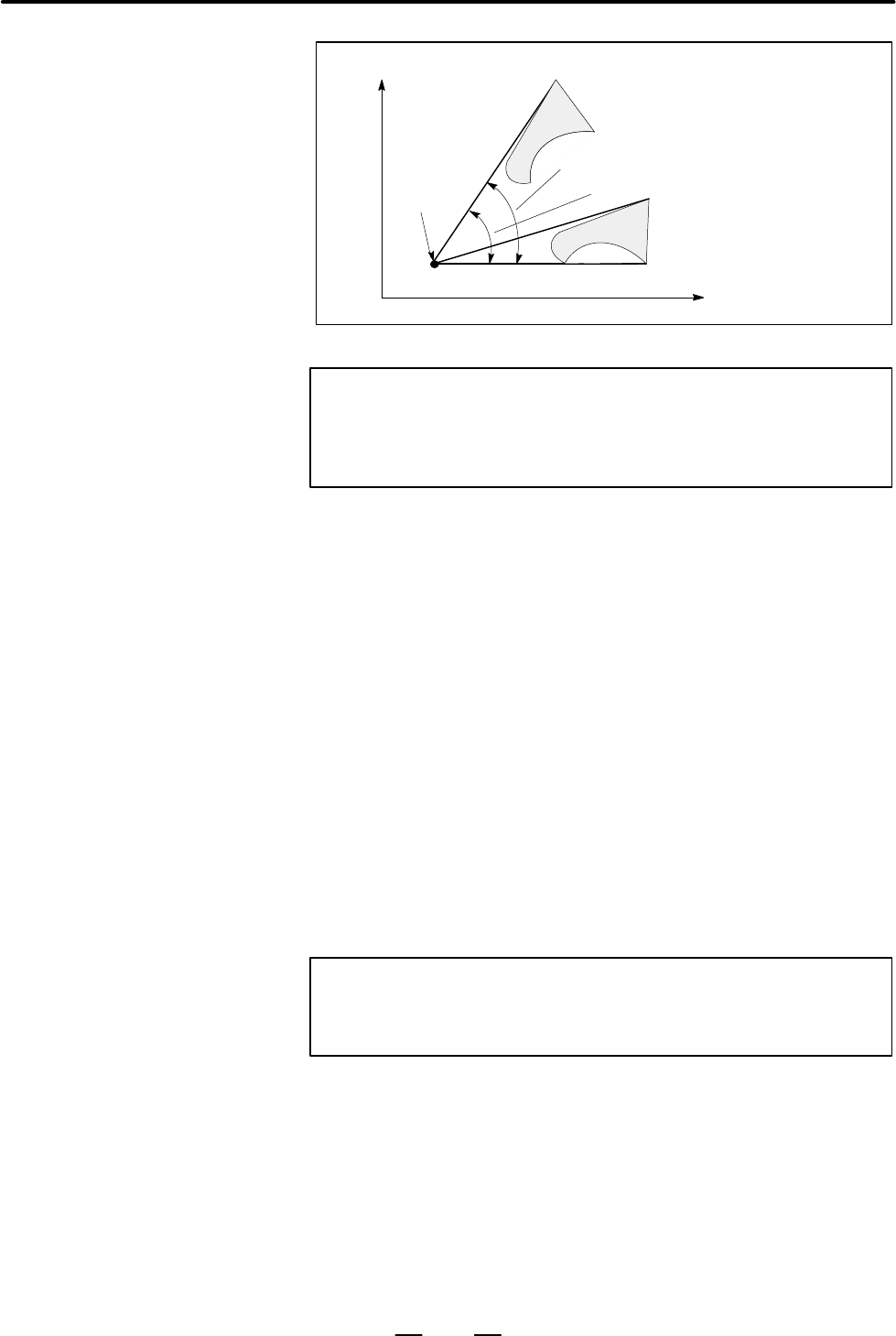 PROGRAMMING
15. COMPENSATION FUNCTION
243
X
Z
Center of
rotation
Angle of rotation R (incremental value)
Angle of rotation (absolute value)
Fig15.5 (b) Coordinate system rotation
NOTE
When a decimal fraction is used to specify angular
displacement (R_), the 1
'

s digit corresponds to degree
units.
The G code for selecting a plane (G17,G18,or G19) can be specified
before the block containing the G code for coordinate system rotation
(G84). G17, G18 or G19 must not be designated in the mode of coordinate
system rotation.
As for the incremental position commands designated between the G84
block and a block with an absolute command; it is regarded that the
position where G84 was designated is the center of rotation (Fig. 15.5 (c)).
When
α_ and β

_ are omitted, the position where G84 is commanded is
set as the center of rotation.
When angle of rotation is omitted, the value set to parameter (No. 5410)
is regarded as the rotation angle. The coordinate system rotation is
cancelled by G85;
G69 may be designated in the same block as the other commands. Tool
offset, such as cutter compensation, or tool offset, is performed after the
coordinate system is rotated for the command program.
WARNING
Be sure to command absolute command for the first
movement command after G85.
Explanations
plane: G17,G18 or G19