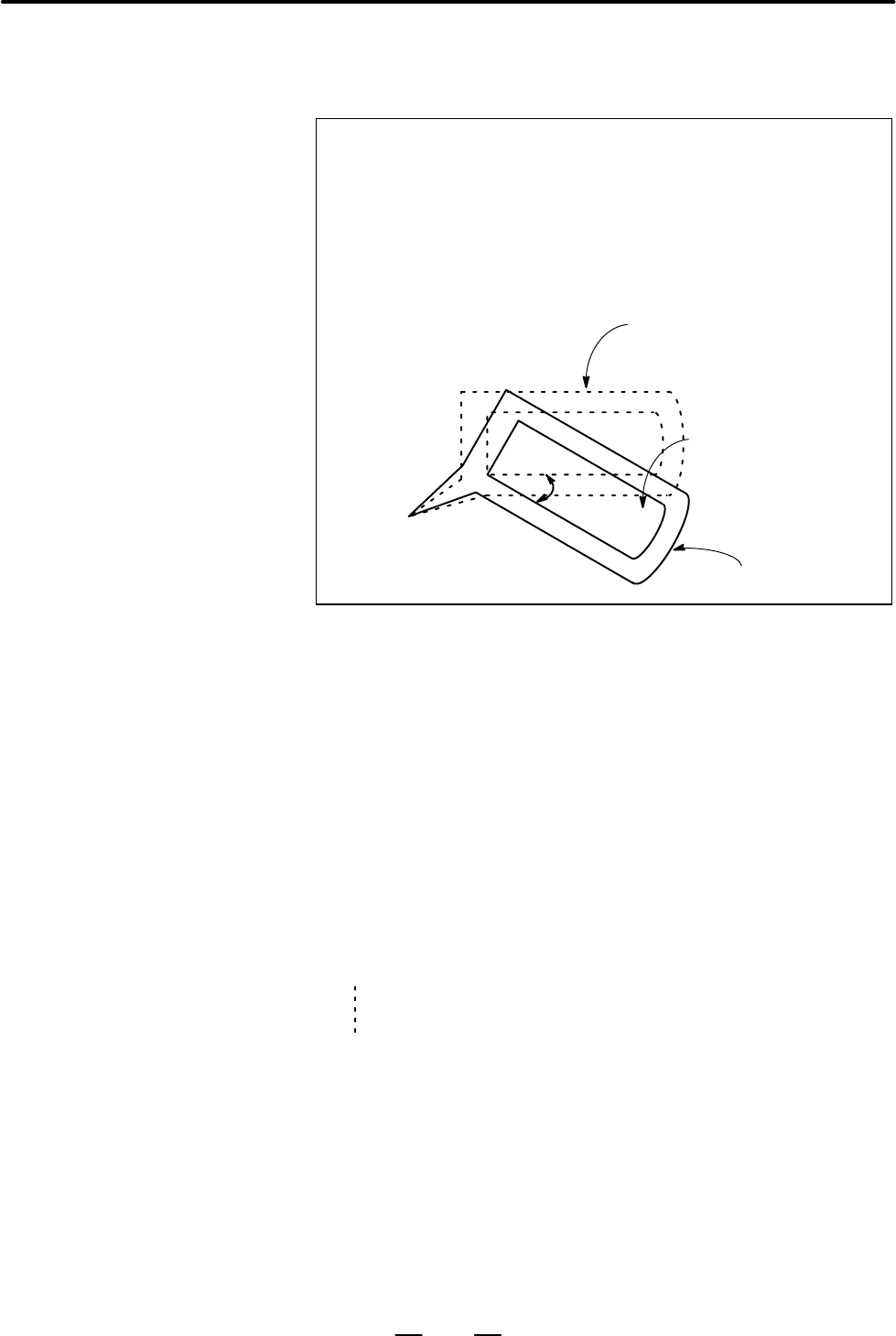 PROGRAMMING
15. COMPENSATION FUNCTION
245
N1 G92 X0 Y0 G85 G01 ;
N2 G42 G90 X1000 Y1000 F1000 D01 ;
N4 G91 X2000 ;
N5 G03 Y1000 R1000 J500 ;
N8 G85 G40 G90 X0 Y0 M30 ;
It is possible to specify G84 and G85 in cutter compensation C mode.
The rotation plane must coincide with the plane of cutter compensa-
tion C.
Programmed shape before
coordinate system rotation
Programmed shape
after coordinate
system rotation
Tool path
(0, 0)
Fig15.5 (d) Cutter compensation C and coordinate system rotation
If a coordinate system rotation command is executed in the scaling mode
(G51 mode), the coordinate value (
α
,
β
,) of the rotation center will also be
scaled, but not the rotation angle (R). When a move command is issued,
the scaling is applied first and then the coordinates are rotated.
A coordinate system rotation command (G84) should not be issued in
cutter compensation C mode (G41, G42) on scaling mode (G51). The
coordinate system rotation command should always be specified prior to
setting the cutter compensation C mode.
1.
When the system is not in cutter compensation mode C, specify the
commands in the following order :
G84 ;
coordinate system rotation mode start
G85 ;
coordinate system rotation mode cancel
G50 ;
scaling mode cancel
Examples
and coordinate system
rotation
system rotation