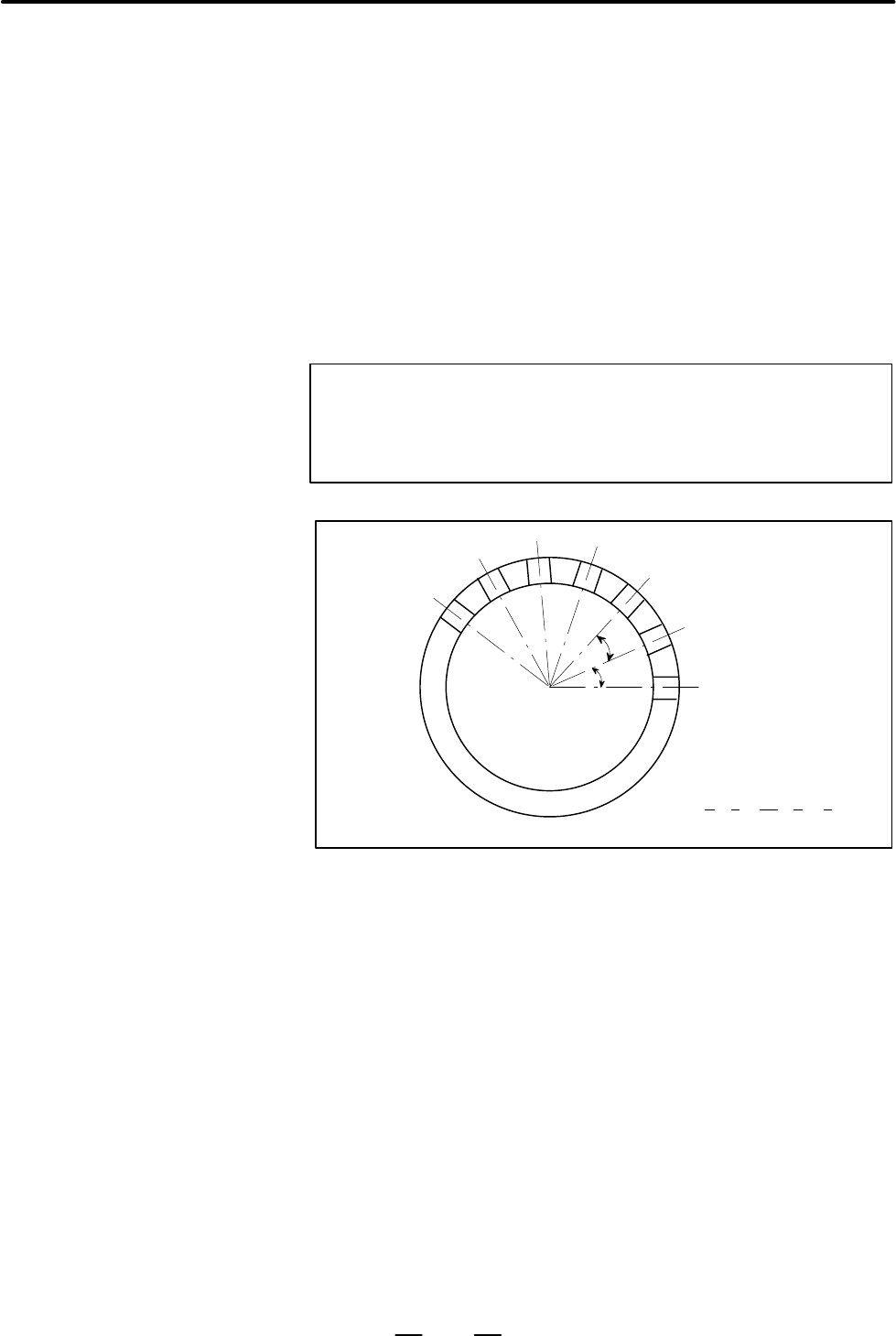 PROGRAMMING
19. AXIS CONTROL FUNCTIONS
321
For predetermined dies (tools) on a turret, the angular position of the die
can be changed with a command from a tape, a memory or MDI.
In the past, it was necessary to use many dies when the die shape is the
same but the die arrangement is different. Even in such a case, this new
function makes it possible to conduct the operations only with one die
since the function can freely change the angular position of the die.
Further, since chamfering of four corners of a workpiece can be performed
only with one die, the time required for die change is reduced, resulting
in shorter machining time.
Further, in pattern function for a circular geometry bolt hole circle, arc
pattern, and arc nibbling function, the C axis is automatically controlled
so that one side of the die always faces the center of arc at each punching
position.
NOTE
The punch section and the die section of the die can be
controlled by the same motors or C axis synchronously
controlled by the respective servo motors.
#n
∆θ
θ
There may be some restrictions of functions depending on the machine
tools as shown in the following. Always refer to the manual issued by
machine tool builder.
S
Inhibition of simultaneous control of T and C axes in the manual
mode.
S
T axis can move only when C axis is at reference point (fixed position
on the machine tool where the C axis can reach by the C axis manual
reference point return.)
19.3
C AXIS CONTROL
(DIE ANGLE
INDEXING)