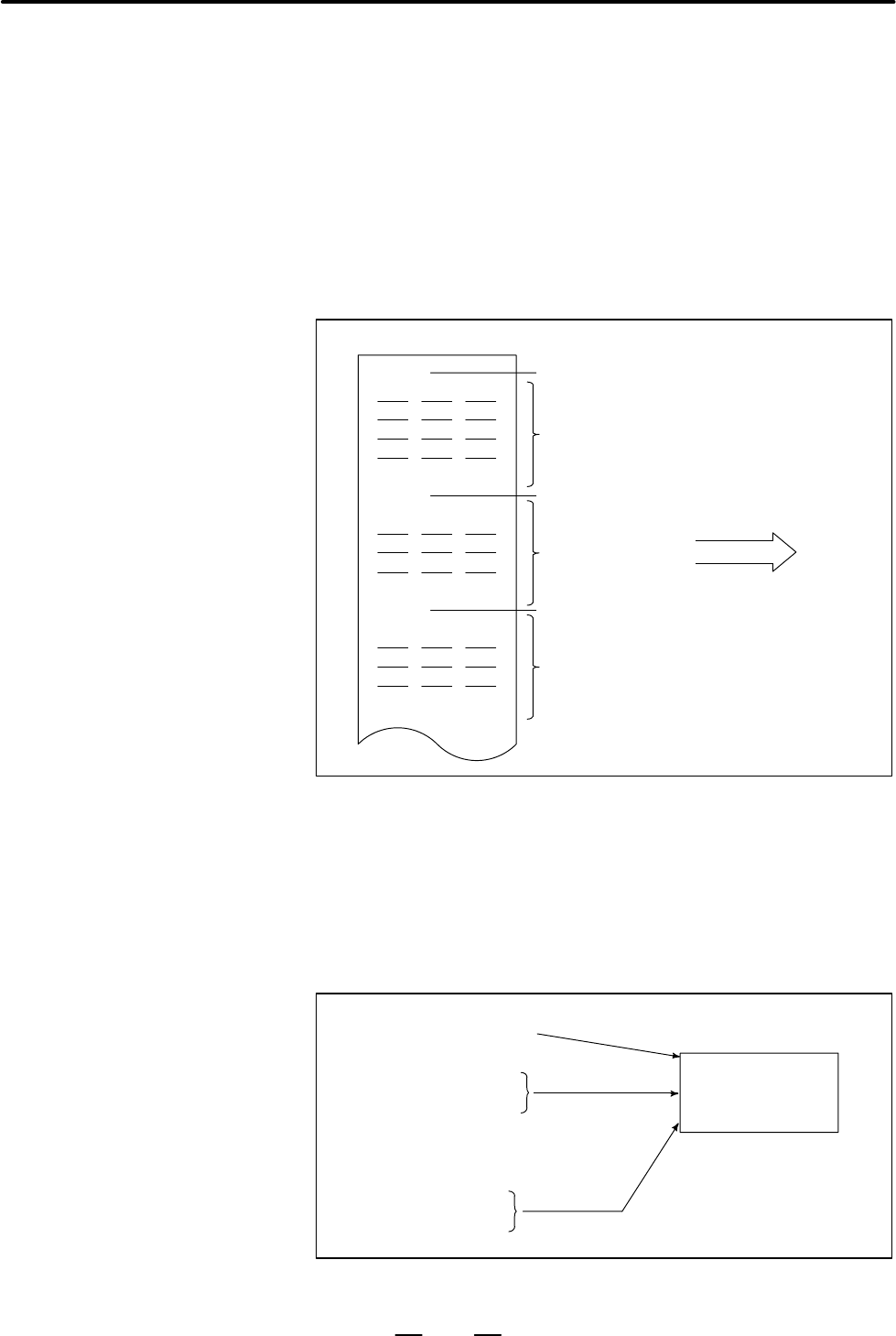 OPERATION
1. GENERAL
335
Select the program used for the workpiece. Ordinarily, one program is
prepared for one workpiece. If two or more programs are in memory,
select the program to be used, by searching the program number (Section
G92
M30
G92
O1002
G92
M30
Program number
Program number
search
Automat-
ic opera-
tion
O1003
––––––
M30
––––––
––––––
Program number
In memory or on a tape
Fig.1.3 (a) Program selection for automatic operation
Pressing the cycle start pushbutton causes automatic operation to start.
By pressing the feed hold or reset pushbutton, automatic operation pauses
or stops. By specifying the program stop or program termination
command in the program, the running will stop during automatic
operation. When one process machining is completed, automatic
operation stops (See Section III
–

4).
Cycle start
Feed hold
Reset
Program stop
Program end
Stop caused
by program
Manual start
Manual stop
Automatic operation
Fig.1.3 (b) Start and stop for automatic operation
1.3
AUTOMATIC
OPERATION
Explanations