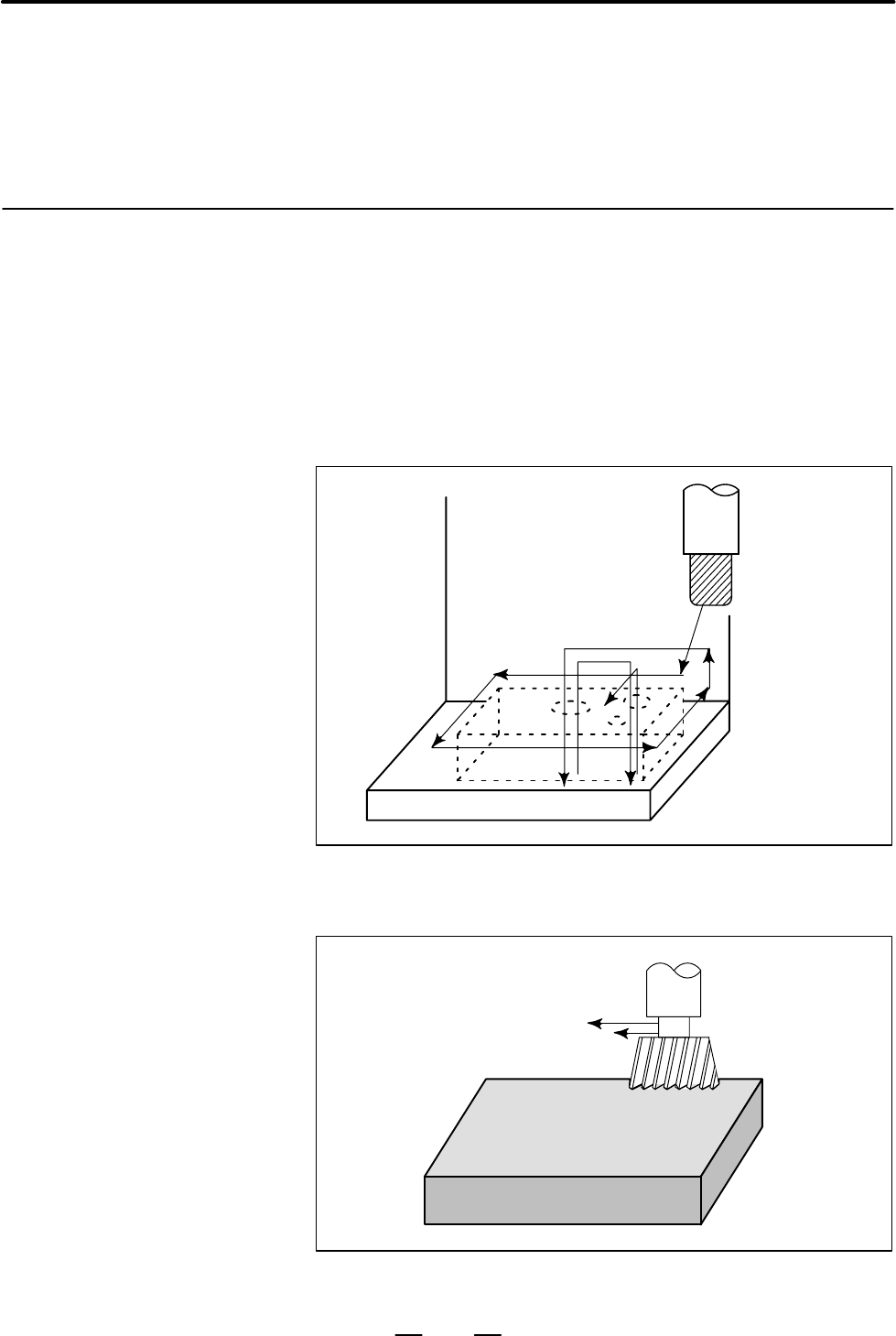 OPERATION
1. GENERAL
337
Before machining is started, the automatic running check can be
executed. It checks whether the created program can operate the machine
as desired. This check can be accomplished by running the machine
actually or viewing the position display change (without running the
machine) (See Section III
–

5).
Remove the workpiece, check only movement of the tool. Select the tool
movement rate using the dial on the operator
'

s panel (See Section
Tool
Table
Fig.1.4.1 (a) Dry run
Check the program by changing the rate specified in the program (See
Tool
Feed rate specified by program :
100 mm/min.
Feed rate after feed rate override :
20 mm/min.
Workpiece
Fig.1.4.1 (b) Feedrate override
1.4
TESTING A
PROGRAM
1.4.1
Check by Running the
Machine
Explanations