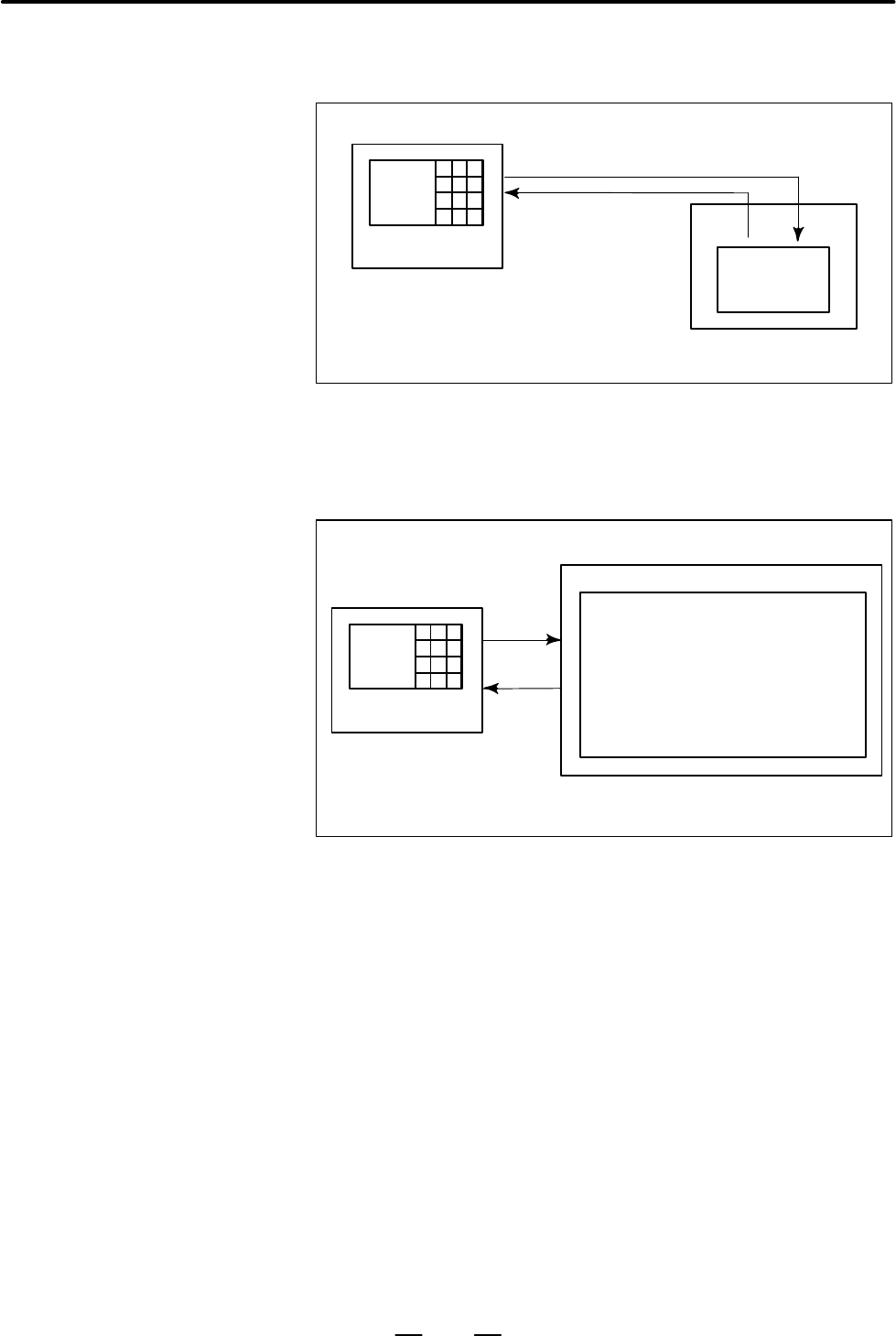 340
The operator can display or change a value stored in CNC internal
memory by key operation on the screen (See III
–

11).
Data setting
MDI
Data display
Screen Keys
CNC memory
Fig1.6 (a) Displaying and setting data
Tool compensation
Tool compensation
Tool compensation
Setting
Display
CNC memory
Screen Keys
MDI
Fig1.6 (b) Displaying and setting offset values
The tool has the tool dimension (length, diameter). When a workpiece is
machined, the tool movement route depends on the tool dimensions.
By setting tool dimension data in CNC memory beforehand,
automatically generates tool routes that permit any tool to cut the
workpiece specified by the program. Tool dimension data is called the
offset value (See Section III
–

11.4.1).
1.6
DISPLAYING AND
SETTING DATA
Explanations