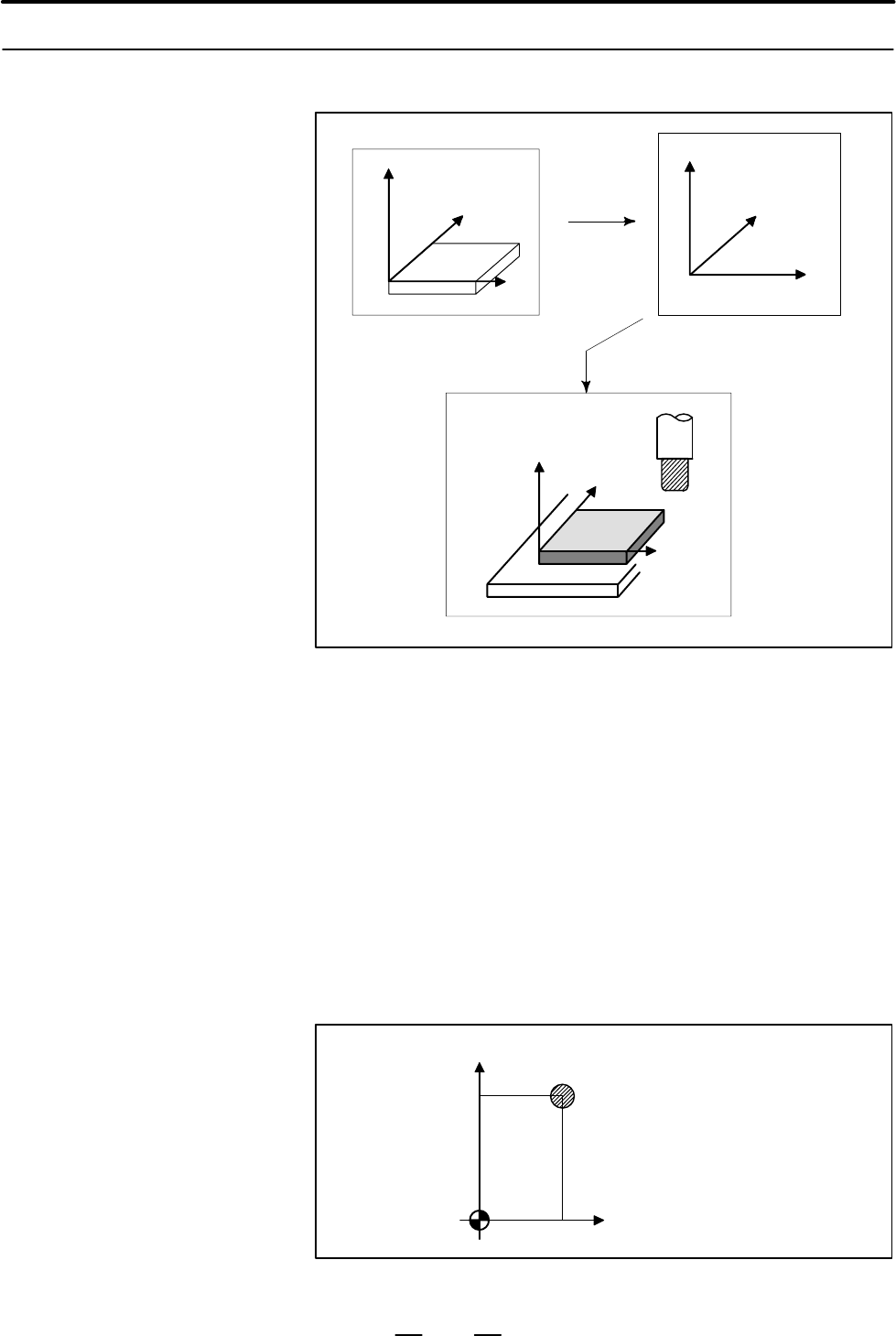 14
Z
Y
X
Part drawing
Z
Y
X
Coordinate system
Z
Y
X
Tool
Workpiece
Machine tool
Program
Command
CNC
Fig. 1.3.2 (a)
The following two coordinate systems are specified at different locations:
(1)Coordinate system on part drawing
The coordinate system is written on the part drawing. As the program
data, the coordinate values on this coordinate system are used.
(2)Coordinate system specified by the CNC
The coordinate system is prepared on the actual machine tool table.
This can be achieved by programming the distance from the current
position of the tool to the zero point of the coordinate system to be set.
230
300
Program
zero point
Distance to the zero point of a coor-
dinate system to be set
Present tool position
Y
X
Fig. 1.3.2 (b)
Coordinate system specified by the CNC
1.3.2
Coordinate System on
Part Drawing and
Coordinate System
Coordinate System
Explanations