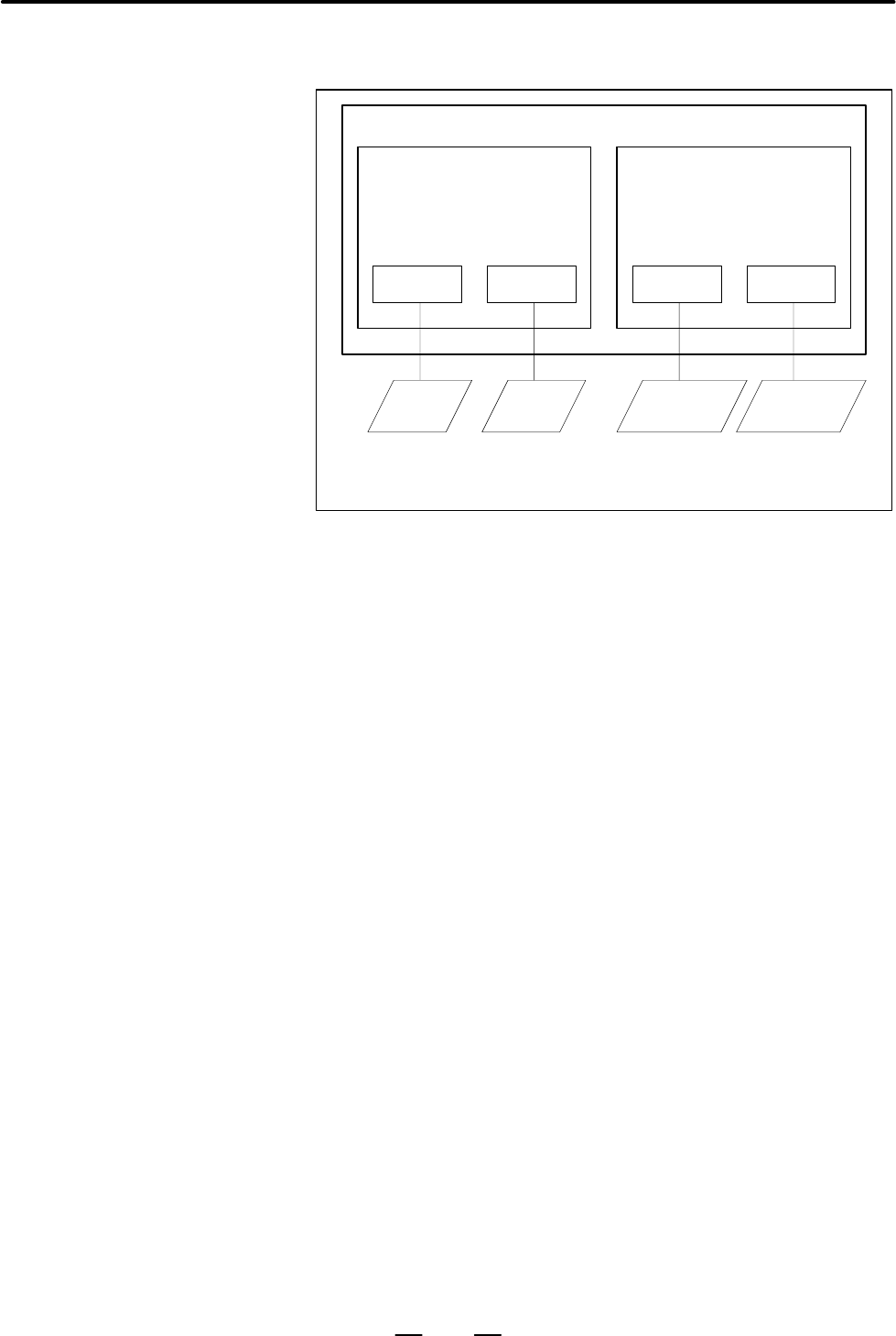 OPERATION
2. OPERATIONAL DEVICES
378
Before an external input/output device can be used, parameters must be
set as follows.
CNC
MOTHER BOARD
OPTION
–
1 BOARD
Channel 1
Channel 2
Channel 3
Reader/
puncher
Host
computer
Host
computer
Reader/
puncher
I/O CHANNEL=0
or
I/O CHANNEL=1
I/O CHANNEL=2
I/O CHANNEL=3
I/O CHANNEL=3
This CNC has a total of three channels of reader/puncher and remote
buffer interfaces. It also has a memory card interface. The input/output
device to be used is specified by setting the channel (interface) connected
to that device in setting parameter I/O CHANNEL.
The specified data, such as a baud rate and the number of stop bits, of an
input/output device connected to a specific channel must be set in
parameters for that channel in advance. (These settings are not required
for the memory card interface.)
For channel 1, two combinations of parameters to specify the input/output
device data are provided.
The following shows the interrelation between the reader/punch interface
parameters for the channels.
Parameter