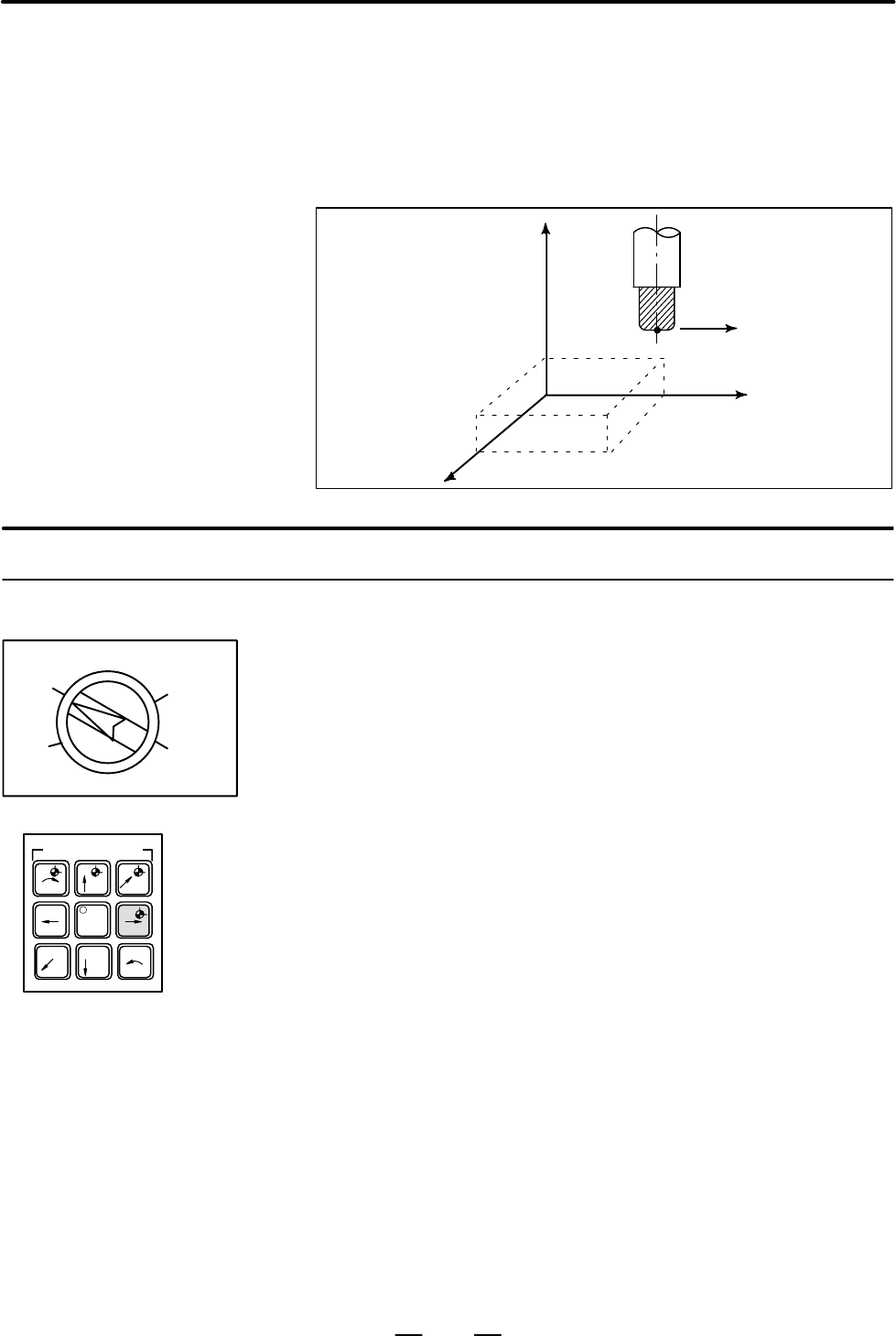 OPERATION
3. MANUAL OPERATION
388
In the incremental (INC) mode, pressing a feed axis and direction
selection switch on the machine operator
'

s panel moves the tool one step
along the selected axis in the selected direction. The minimum distance
the tool is moved is the least input increment. Each step can be 10, 100,
or 1000 times the least input increment.
This mode is effective when a manual pulse generator is not
connected.
Tool
Each time a switch is
pressed, the tool moves
one step in the direction
specified by the switch.
Z
X
Y
Procedure for Incremental Feed
1
Press the INC switch, one of the mode selection switches.
2
Select the distance to be moved for each step with the magnification
3
Press the feed axis and direction selection switch corresponding to the
axis and direction the tool is to be moved. Each time a switch is
pressed, the tool moves one step. The feedrate is the same as the jog
feedrate.
4
Pressing the rapid traverse switch while pressing a feed axis and
direction selection switch moves the tool at the rapid traverse rate.
Rapid traverse override by the rapid traverse override switch is
effective during rapid traverse.
The above is an example. Refer to the appropriate manual provided
by the machine tool builder for the actual operations.
The incremental feed is not applicable to the T
–

axis.
3.3
INCREMENTAL FEED
Procedure
Limitations
RAPID
AXIS DIRECTION