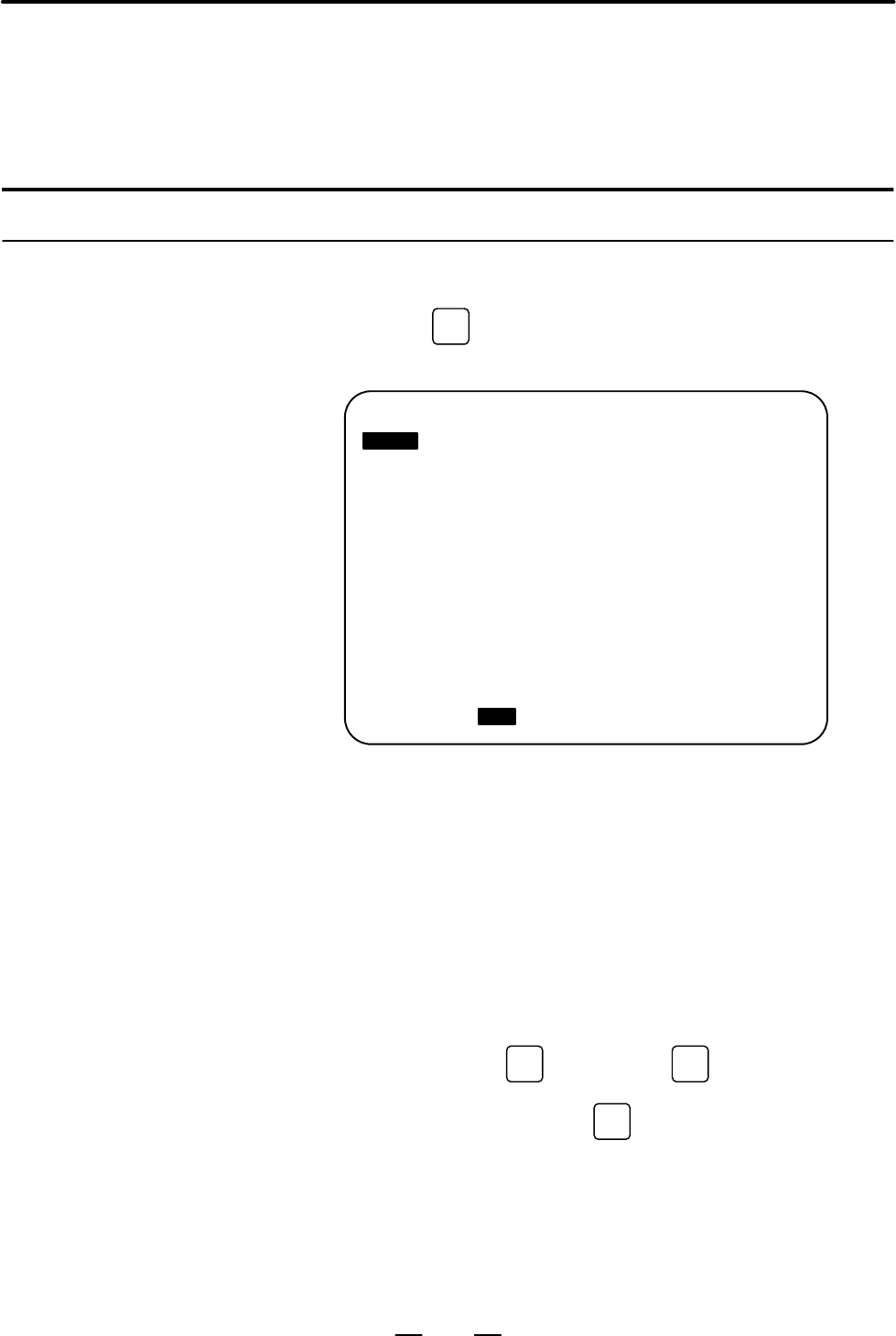 OPERATION
4. AUTOMATIC OPERATION
400
In the
MDI
mode, a program consisting of up to 10 lines can be created
in the same format as normal programs and executed from the MDI panel.
MDI operation is used for simple test operations.
The following procedure is given as an example. For actual operation,
refer to the manual supplied by the machine tool builder.
Procedure for MDI Operation
1
Press the

MDI

mode selection switch.
PROG
function key on the LCD/MDI panel to select the
program screen. The following screen appears:
PROGRAM (MDI)
O0017 N00000
O0000
%
HM
TD
FS
)_
MDI **** *** ***
11:22:05
[ PRGRM ][
MDI
][ CURRNT ][ NEXT ][ (OPRT) ]
Program number O0000 is entered automatically.
3
Prepare a program to be executed by an operation similar to normal
program editing. M99 specified in the last block can return control to
the beginning of the program after operation ends. Word insertion,
modification, deletion, word search, address search, and program
search are available for programs created in the MDI mode. For
program editing, see Chapter 9.
4
To entirely erase a program created in MDI mode,use one of the
following methods:
O
, then press the
DELETE
key on the MDI panel.
b.
Alternatively, press the
RESET
key. In this case, set bit 7 of
parameter 3203 to 1 in advance.
4.2
MDI OPERATION
Procedure