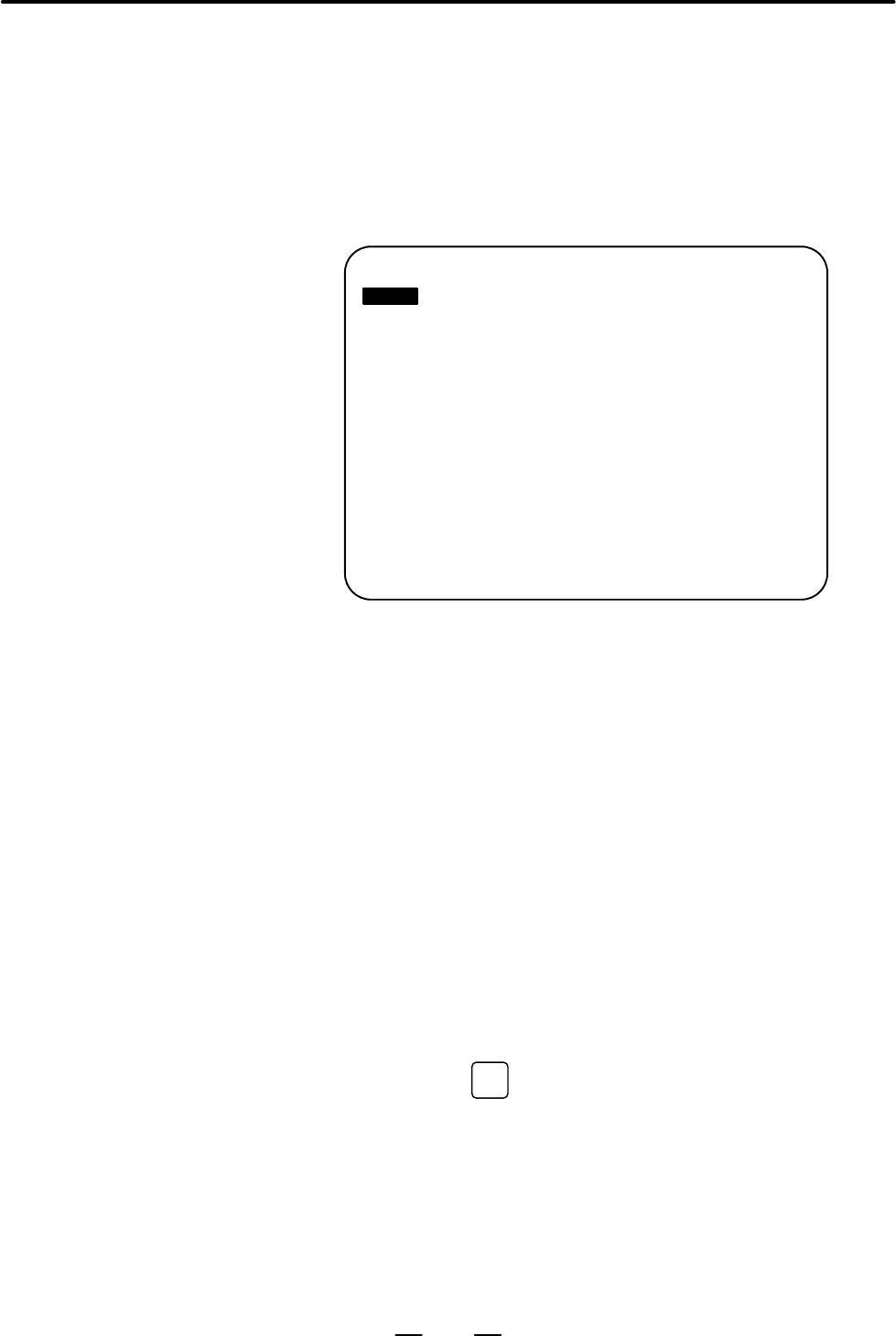 OPERATION
4. AUTOMATIC OPERATION
401
5
To execute a program, set the cursor on the head of the program. (Start
from an intermediate point is possible.) Push Cycle Start button on
the operator
'

s panel. By this action, the prepared program will start.
When the program end (M02, M30) or ER(%) is executed, the
prepared program will be automatically erased and the operation will
end.
By command of M99, control returns to the head of the prepared
program.
PROGRAM (MDI)
O0017 N00000
O0000
G00

X100.

Y100.

T10 ;
%
HM
TD
FS
)_
MDI **** *** ***
11:23:21
[ ][
][ SRH

±

][ SRG

°

][ REWIND ]
6
To stop or terminate MDI operation in midway through, follow the
steps below.
a.
Stopping MDI operation
Press the feed hold switch on the machine operator
'

s panel. The
feed hold LED goes on and the cycle start LED goes off. The
machine responds as follows:
(i)
When the machine was moving, feed operation decelerates
and stops.
(ii)
When dwell was being performed, dwell is stopped.
(iii)
When M, S, or T was being executed, the operation is
stopped after M, S, or T is finished.
When the cycle start switch on the machine operator
'

s panel is
pressed, machine operation restarts.
b.
Terminating MDI operation
Press the
RESET
key on the MDI panel.
Automatic operation is terminated and the reset state is entered.
When a reset is applied during movement, movement
decelerates then stops.