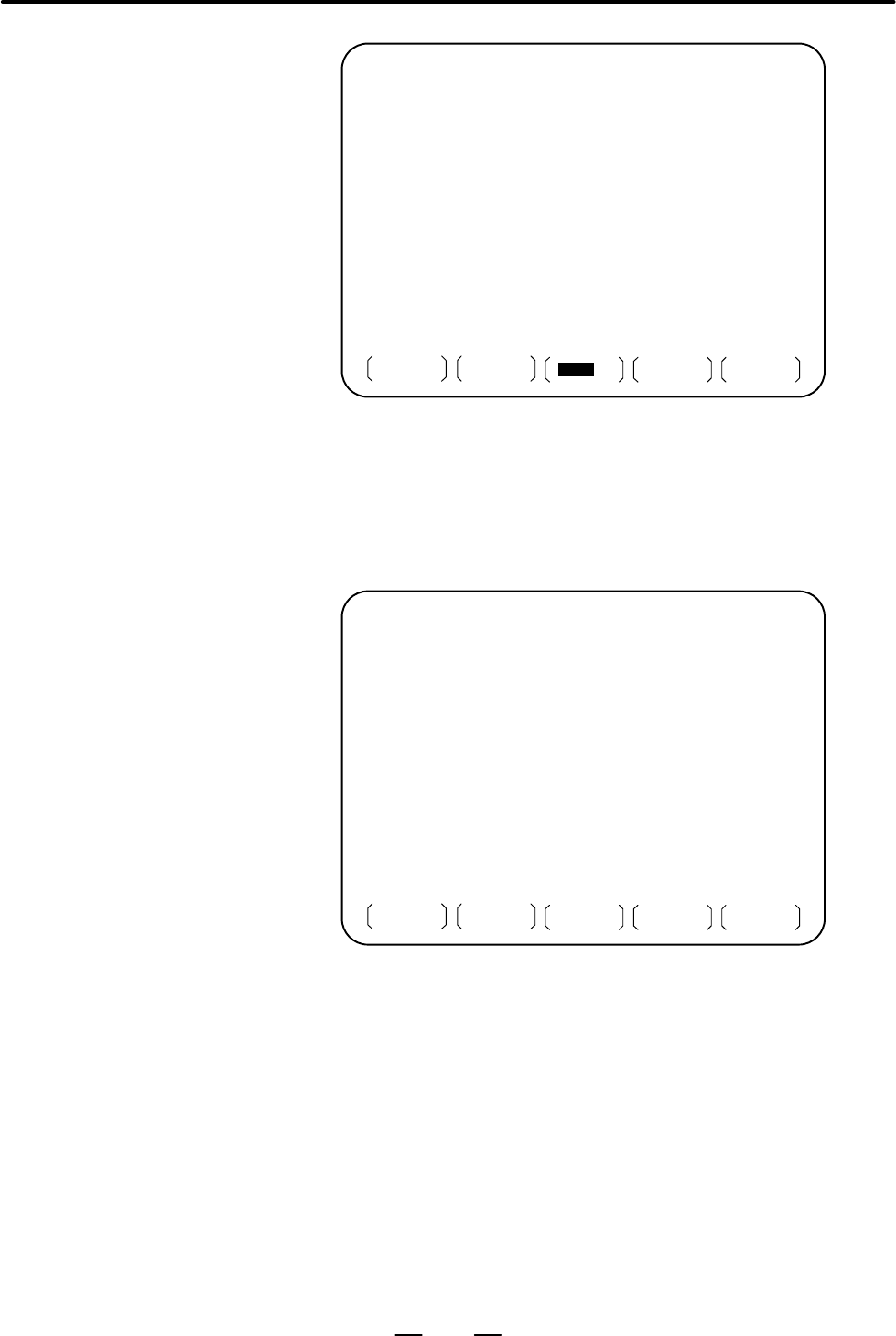 OPERATION
4. AUTOMATIC OPERATION
410
FILE DIRECTORY
O0001 N00000
MEM
19 : 14 : 47
PRGRM
(OPRT)
CURRENT SELECTED : SCHEDULE
SCHDUL
Screen No.1
DIR
3
Press the

[(OPRT)]

and

[SELECT]

soft keys to display
"

SELECT
FILE NO.
"
(on screen No. 2). Enter a file number, then press the
[F SET]
and
[EXEC]

soft keys. The file for the entered file number is
selected, and the file name is indicated after
"
CURRENT
O0001 N00000
MEM
19 : 17 : 10
FILE DIRECTORY
CURRENT SELECTED:O0040
SELECT FILE NO.=7
F SET
EXEC
Screen No.2
>_
4
Press the

REMOTE

switch on the machine operator
'

s panel to enter
the
RMT
mode, then press the cycle start switch. The selected file is
executed. For details on the
REMOTE
switch, refer to the manual
supplied by the machine tool builder. The selected file number is
indicated at the upper right corner of the screen as an F number
(instead of an O number).