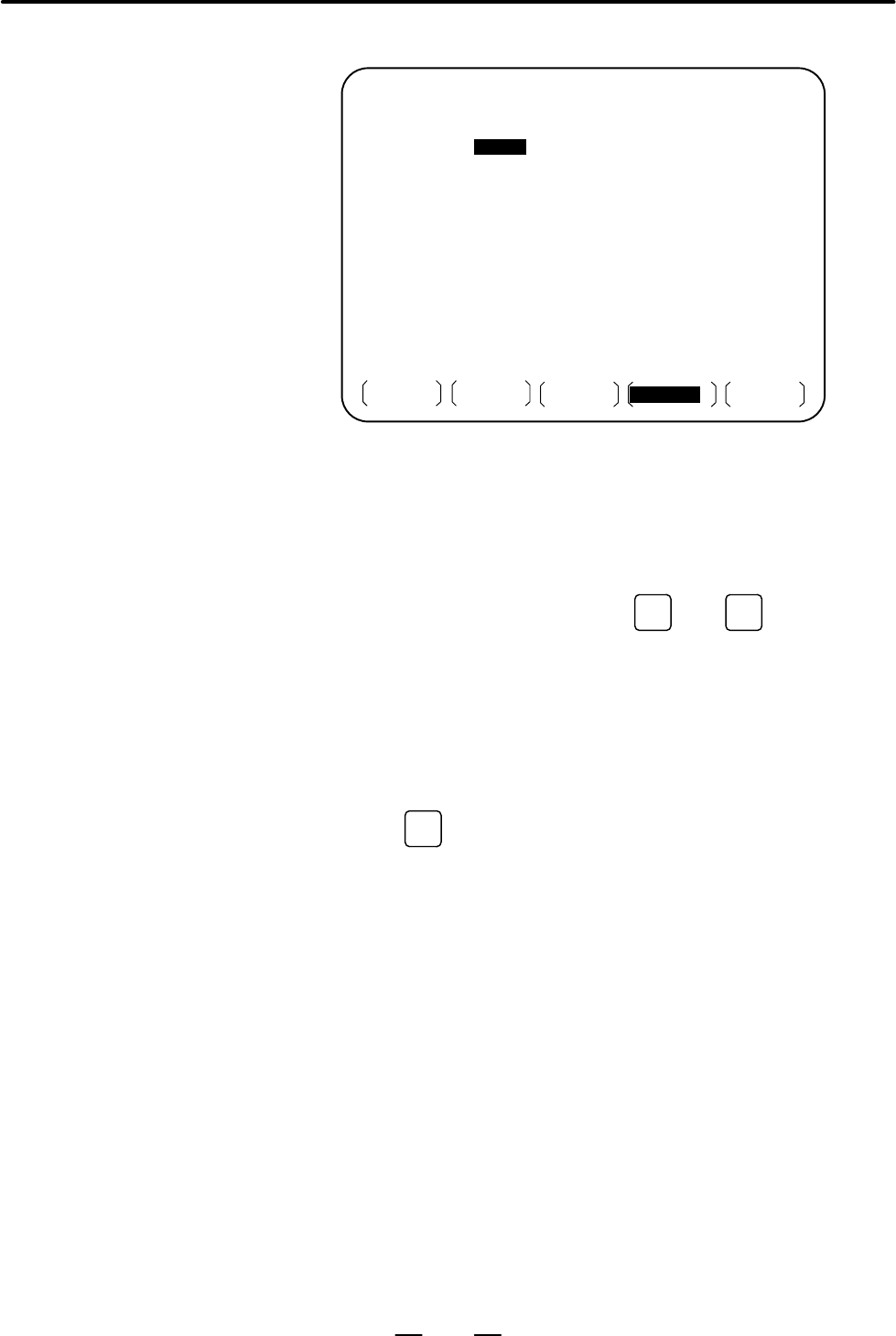 OPERATION
4. AUTOMATIC OPERATION
412
O0000 N02000
RMT
10 : 10 : 40
FILE DIRECTORY
ORDER
FILE NO.
REQ.REP
CUR.REP
05
06
07
08
09
10
PRGRM
(OPRT)DIR
Screen No.5
SCHDUL
0007
If no file number is specified on screen No. 4 (the file number field is left
blank), program execution is stopped at that point. To leave the file
number field blank, press numeric key
0
then
INPUT
.
If a negative value is set as the number of repetitions,
displayed, and the file is repeated indefinitely.
When the
[(OPRT)]
,
[CLEAR]

, and

[EXEC]

soft keys are pressed on
screen No. 4, all data is cleared. However, these keys do not function
while a file is being executed.
When the
PROG
soft key is pressed on screen No. 1, 2, 3, 4, or 5, the
program screen is displayed.
Up to 9999 can be specified as the number of repetitions. If 0 is set for a
file, the file becomes invalid and is not executed.
By pressing the page key on screen No. 4, up to 20 files can be registered.
When M codes other than M02 and M30 are executed in a program, the
current number of repetitions is not increased.
During the execution of file, the floppy directory display of background
editing cannot be referenced.
To resume automatic operation after it is suspended for scheduled
operation, press the reset button.
Explanations
number
screen
Restrictions
registered
disk directory during file
execution
operation