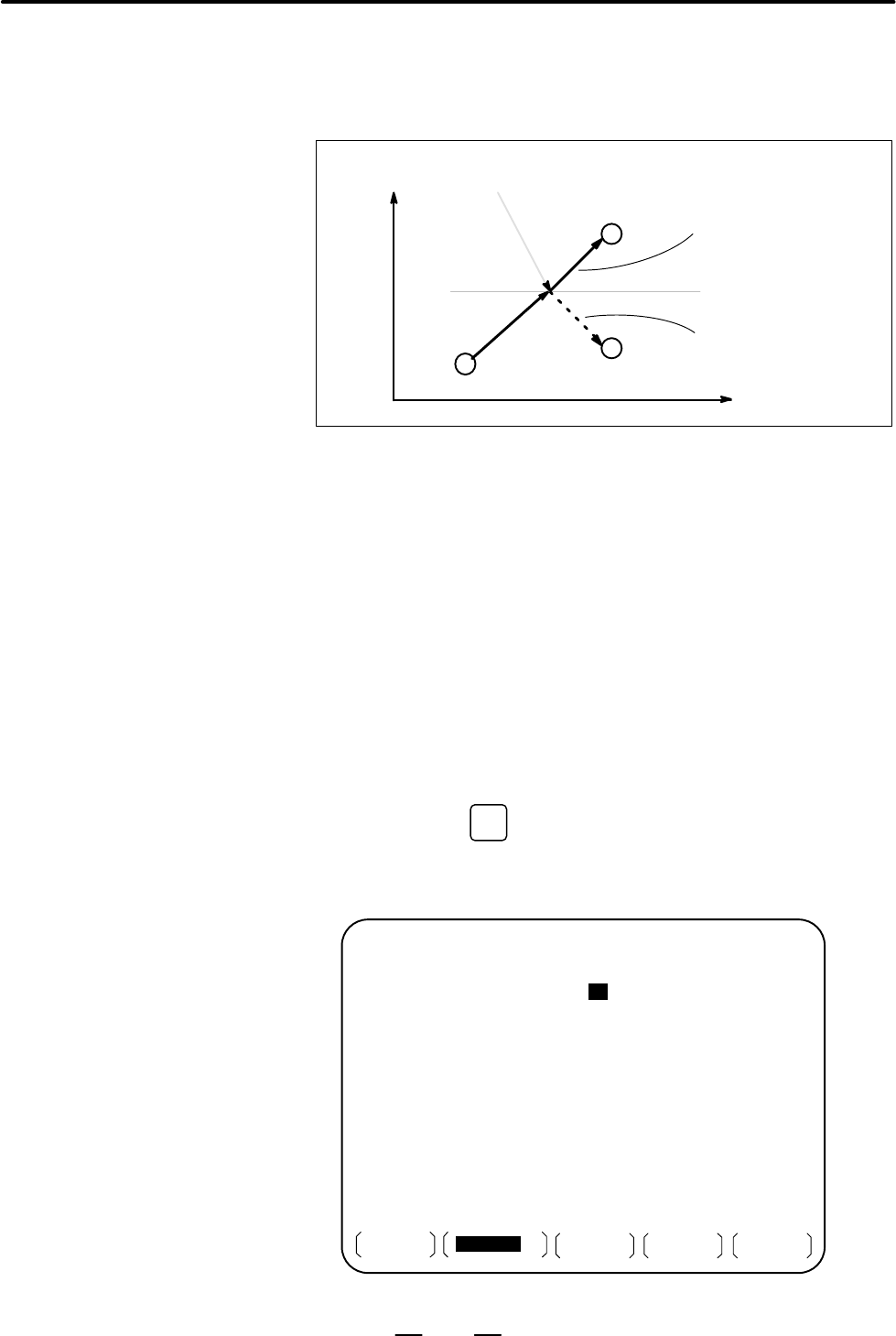 OPERATION
4. AUTOMATIC OPERATION
419
During automatic operation, the mirror image function can be used for
movement along an axis. To use this function, set the mirror image switch
to ON on the machine operator
'

s panel, or set the mirror image setting to
ON from the LCD/MDI panel.
Y
X
Y
–
axis mirror image goes on.
Programmed tool path
Tool path after the mirror
image function is used
Tool
Fig.4.8 Mirror image
The following procedure is given as an example. For actual operation,
refer to the manual supplied by the machine tool builder.
1
Press the single block switch to stop automatic operation. When the
mirror image function is used from the begining of operation, this step
is omitted.
2
Press the mirror image switch for the target axis on the machine
Alternatively, turn on the mirror image setting by following the steps
below:
OFFSET
SETTING
function key.
[SETING]
soft key for chapter selection to display
the setting screen.
SETTING (MIRROR IMAGE)
O0020 N00001
MEM
14 : 47 : 57
MIRROR IMAGE
X = (0 : OFF 1 : ON)
MIRROR IMAGE
Y = 0 (0 : OFF
1 : ON)
MIRROR IMAGE
C = 0 (0 : OFF
1 : OM)
OFFSET
>_
1
SETING
4.8
MIRROR IMAGE
Procedure