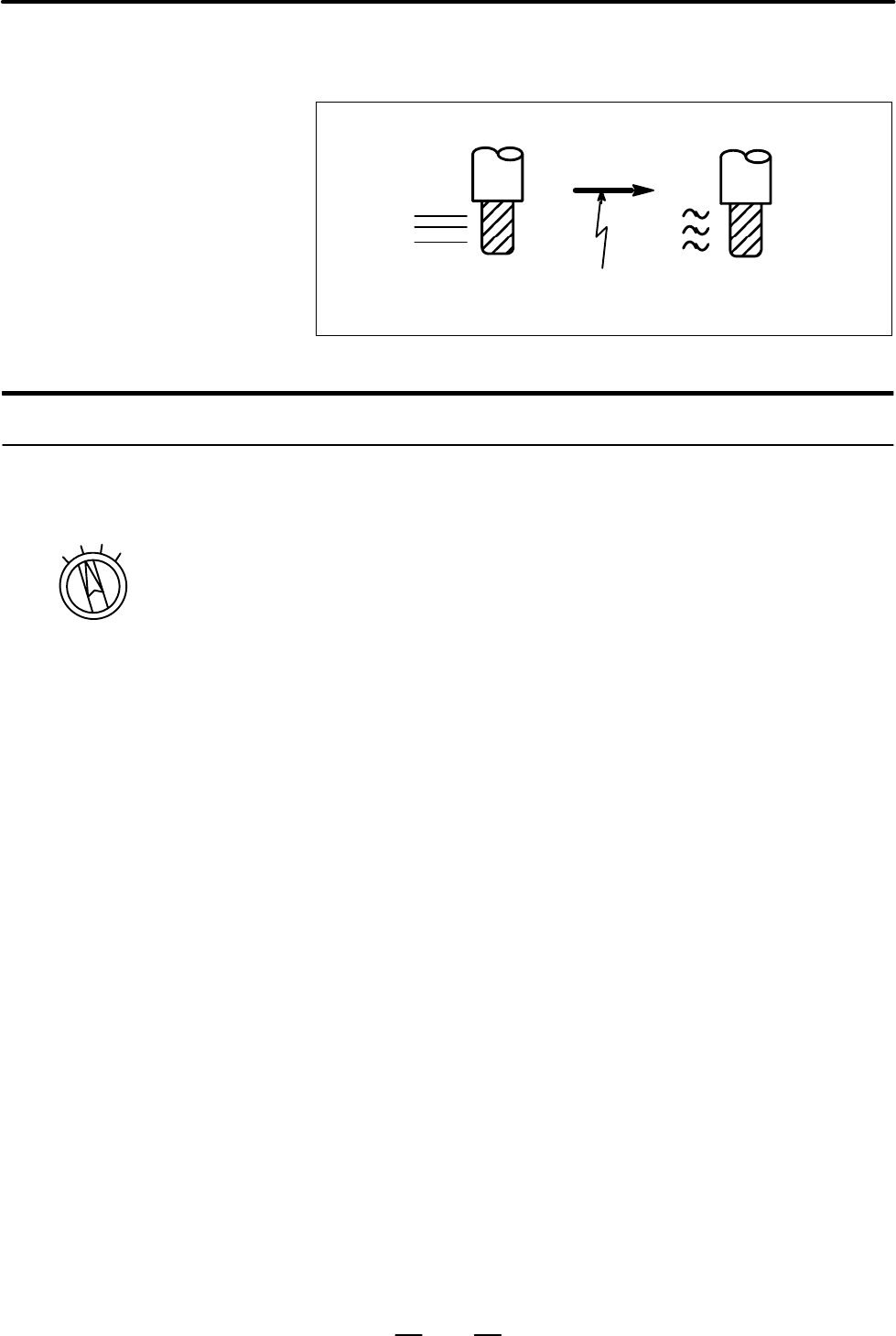 OPERATION
5. TEST OPERATION
441
An override of four steps (25%, 50%, 75% and 100%) can be applied to
the rapid traverse rate.
Rapid traverse
rate10m/min
Override
50%
5m/min
Fig.5.3 Rapid traverse override
Rapid Traverse Override
Select one of the four feedrates with the rapid traverse override switch
during rapid traverse. Refer to the appropriate manual provided by the
machine tool builder for rapid traverse override.
The following types of rapid traverse are available. Rapid traverse
override can be applied for each of them.
2)
Rapid traverse in pattern function (G26, G76, G77, G78, G79)
3)
Rapid traverse during positioning to the first punch point in nibbling
function (G68, G69, and nibbling by M function)
4)
Rapid traverse by positioning & punch off (G70)
5)
Rapid traverse in automatic repositioning (G75)
6)
Rapid traverse in automatic reference point return (G28)
For the T axis, the rate is 100% of the T
–
axis rapid traverse rate when the
switch is set to 100 or 75, while the rate is 50% of the T
–
axis rapid traverse
rate when the switch is set to 50 or 25.
However, the override is always set to 100% by parameter setting TROC
(No. 0423#1).
5.3
RAPID TRAVERSE
OVERRIDE
Procedure
100
25
Rapid traverse override
Explanation