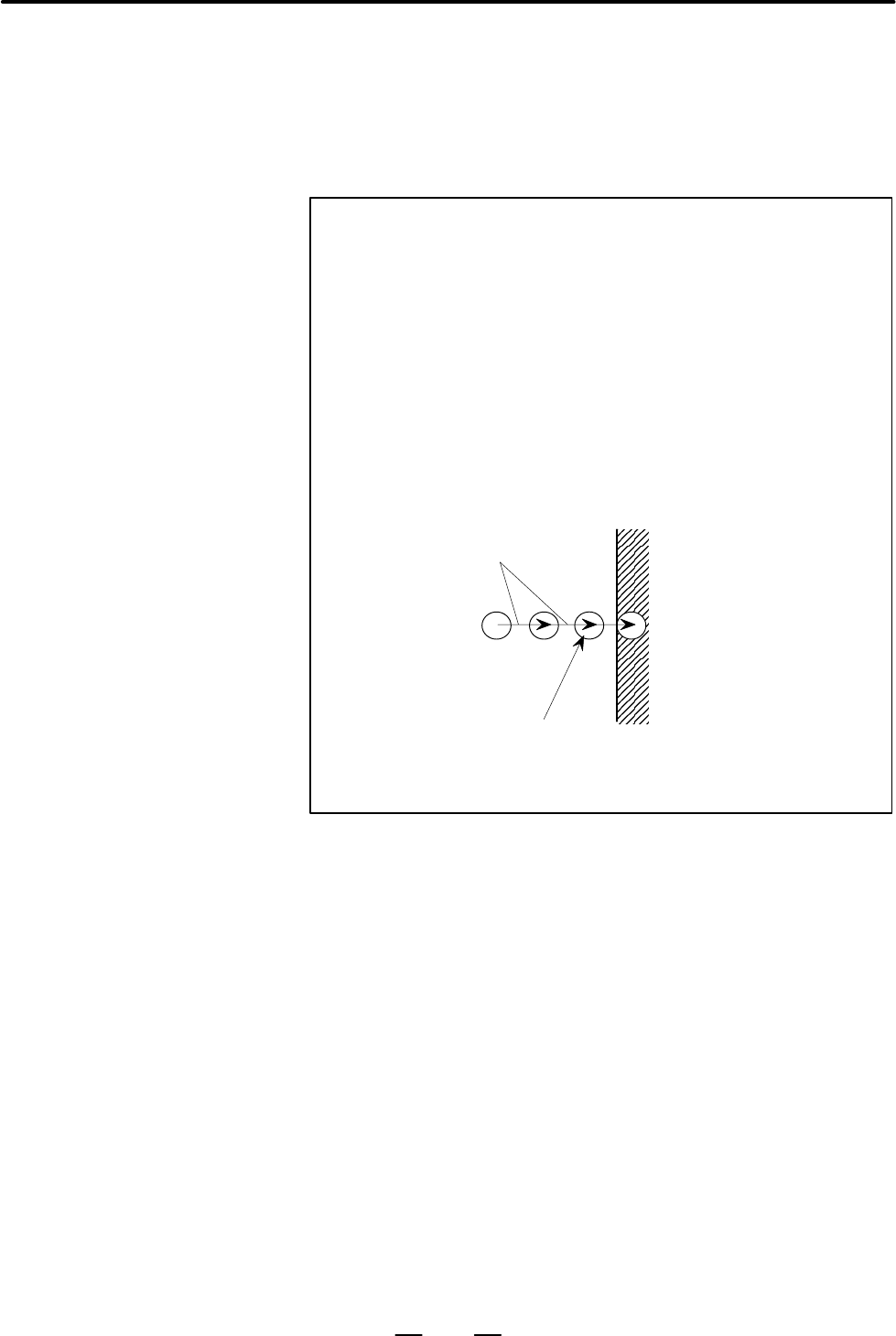 OPERATION
6. SAFETY FUNCTIONS
455
When the tool starts to move for positioning by rapid traverse (G00) of
automatic operation, this function checks the end point coordinates from
the machine
'

s current position and the specified amount of movement.
It checks if the tool will enter a forbidden area of stored stroke limit 1 and
if it does, it stops the tool immediately after the start of movement for that
block and displays an alarm.
WARNING
1
This function checks whether the end point coordinates of
the tool enter a forbidden area or not, but does not check the
path of the tool during the move command.
The stored stroke check 1, or the stored stroke check 2,
however, will output an alarm when the tool reaches a
forbidden area.
2
The previous check in pattern function and nibbling function
blocks causes an alarm, if the end point is located in a
forbidden area of the stored stroke check 1 when individual
positioning is started.
(Example) In case of line at angle (G76)
This positioning
is done.
An alarm is sent at
this position.
Start point
Valid only for the X and Y axes.
6.4
STROKE CHECK
BEFORE MOVEMENT