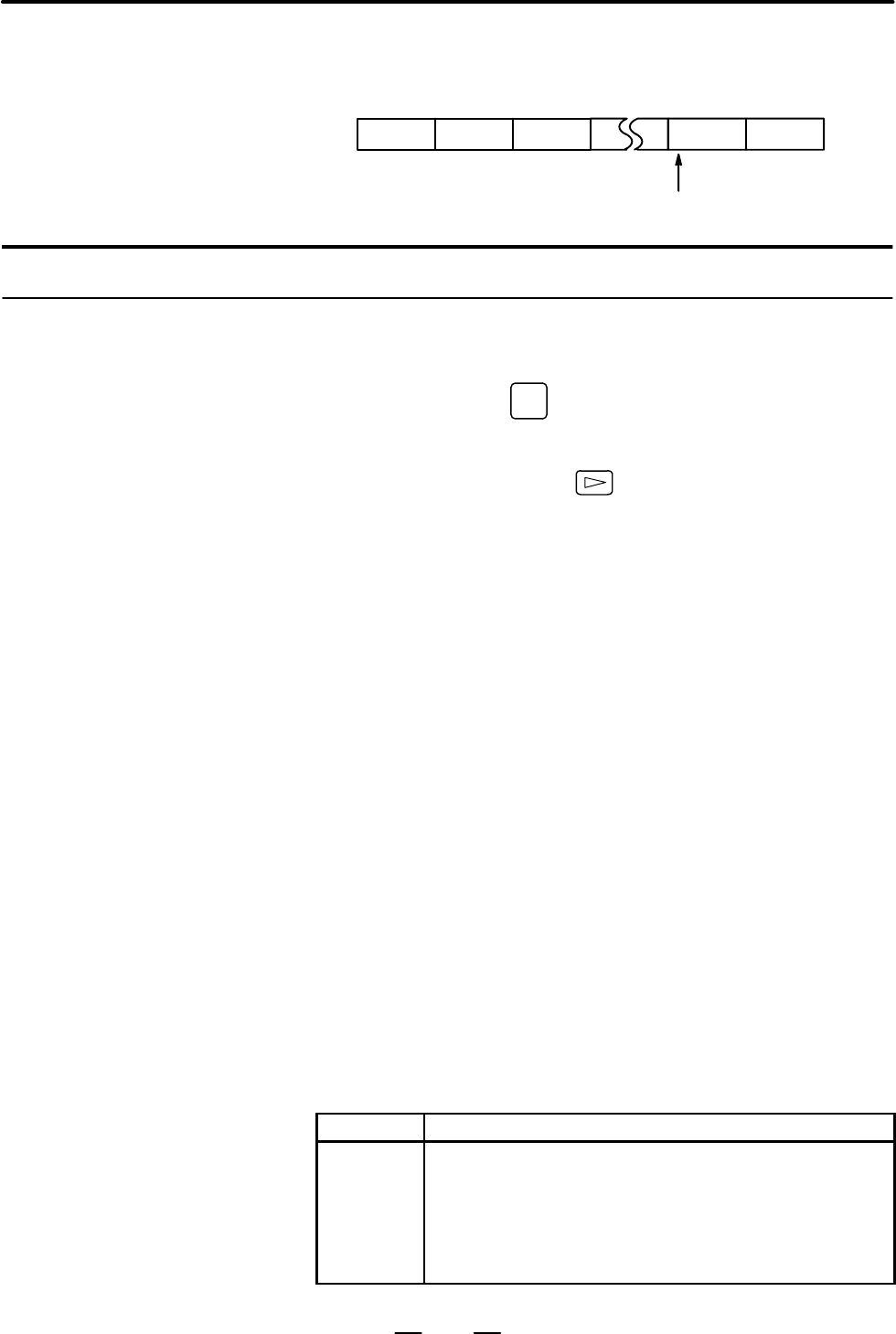 OPERATION
8. DATA INPUT/OUTPUT
479
When the program is input from the floppy, the file to be input first
must be searched.
For this purpose, proceed as follows:
File 1
File searching of the file n
File n
File heading
1
Press the EDIT or MEMORY switch on the machine operator'

s
panel.
PROG
.
[(OPRT)]
4
Press the rightmost soft key

(next
–

menu key).
6
Enter the number of the file to search for.
The beginning of the cassette or card is searched.
Of the file Nos. 1 to 9999, a designated file is searched.
The file next to that accessed just before is searched.
When N
–
9998 is designated, N
–
9999 is automatically
inserted each time a file is input or output. This condition is reset by
the designation of N1,N1 to 9999, or N
*
9999 or reset.
The specified file is searched for.
The same result is obtained both by sequentially searching the files by
specifying Nos. N1 to N9999 and by first searching one of N1 to N9999
and then using the N
–

9999 searching method. The searching time is
shorter in the latter case.
86
The ready signal (DR) of an input/output device is off.
An alarm is not immediately indicated in the CNC even when
an alarm occurs during head searching (when a file is not
found, or the like).
An alarm is given when the input/output operation is performed
after that. This alarm is also raised when N1 is specified for
writing data to an empty floppy. (In this case, specify N0.)
8.2
FILE SEARCH
Procedure
Explanation
Alarm