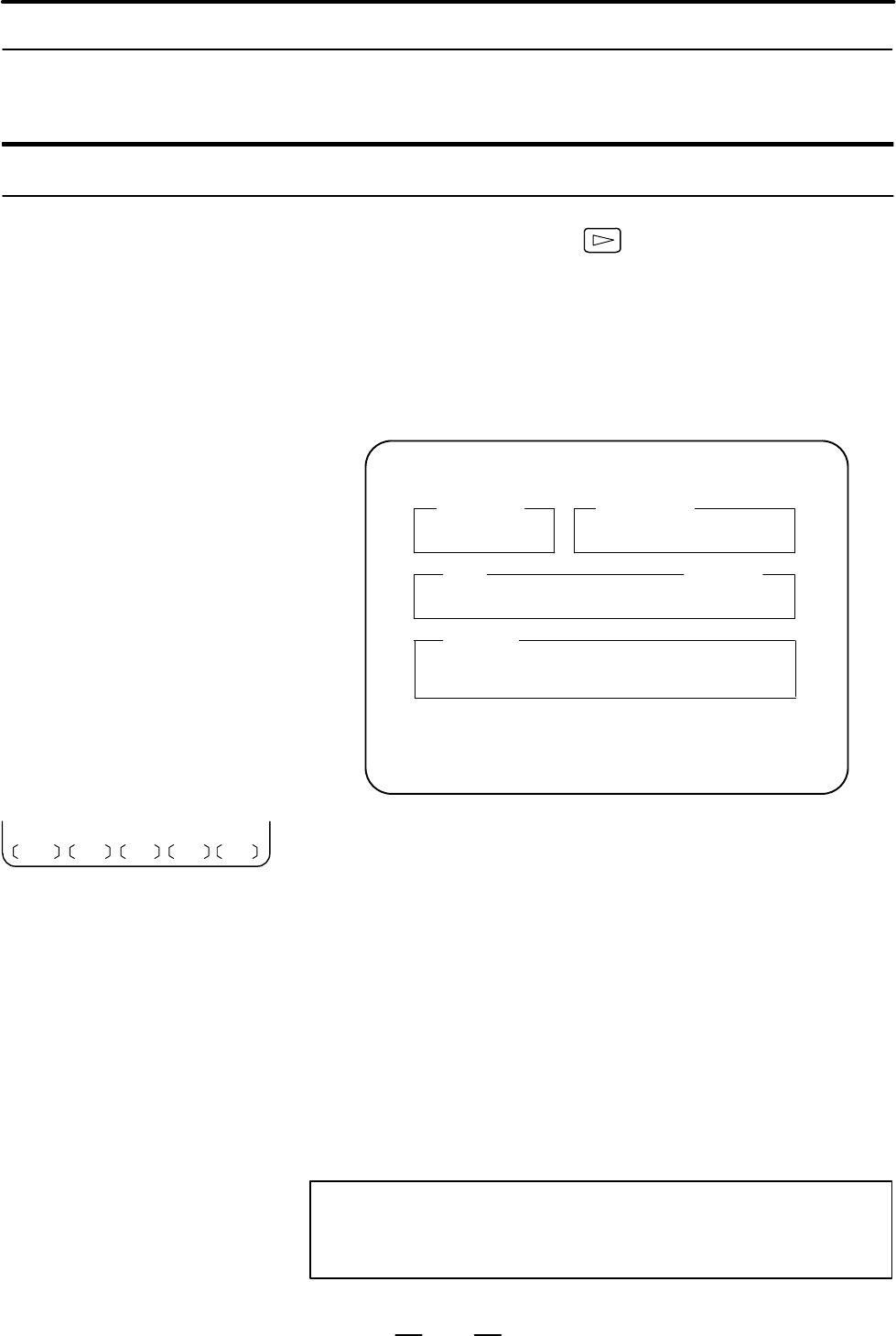 OPERATION
8. DATA INPUT/OUTPUT
524
Data held in CNC memory can be saved to a memory card in MS
–

DOS
format.
Saving memory data
1
Press the rightmost soft key

(next
–

menu key) on the ALL IO
screen, described in Section 8.11.1.
3
Place the CNC in the emergency stop state.
4
When a memory card is inserted, the state of the memory card is
displayed as shown below.
S 0 T0000
EDIT **** - - EMG- - 12: 15: 00
[FORMAT]
[
SAVE
]
[
LOAD
]
[DELETE]
[
]
READ/PUNCH(M
–
CARD)

O1234 N12345
CNC RAM
512K byte
2. 000M byte S- RAM
SRAM0_5A. FDB
524288 byte 01/ 01/ 23
Select : All data
Memory card
Message
6
A message prompting the user to confirm the operation is displayed.
Press soft key
[EXEC]
to execute the save operation.
7
As the data is being saved to the card, the message
"

RUNNING

"
blinks, and the number of bytes saved is displayed in the message
field.
8
Once all data has been saved to the card, the message
"
COMPLETED
"
is displayed in the message field, with the message
"
PRESS RESET KEY.

"

displayed on the second line.
9
Press the RESET key. The displayed messages are cleared from the
screen, and the display of the memory card state is replaced with that
of the saved file.
NOTE
All CNC memory data is saved to a memory card. CNC
memory data cannot be saved selectively.
Saving memory data
Procedure
EXECCAN