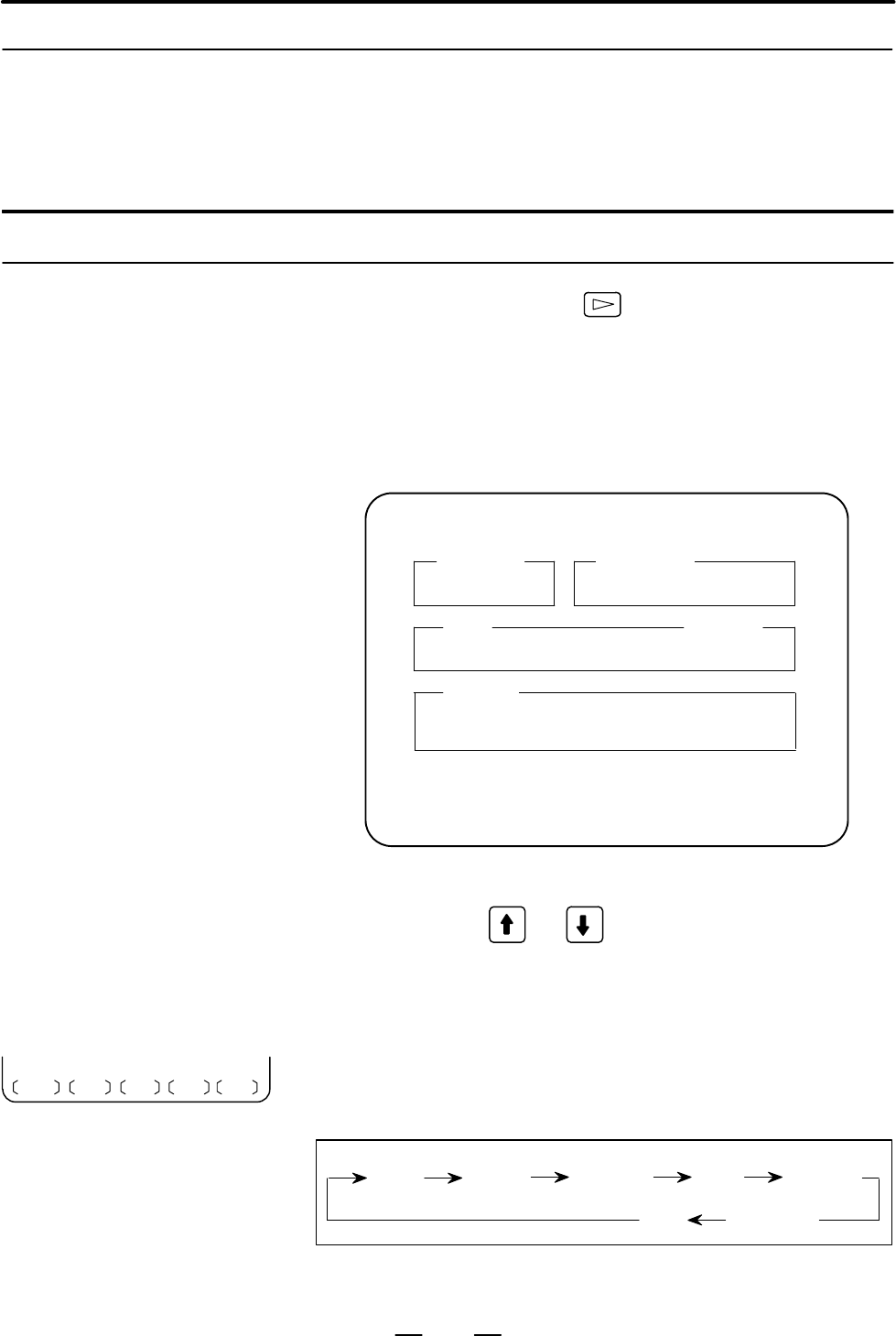 OPERATION
8. DATA INPUT/OUTPUT
526
CNC memory data that has been saved to a memory card can be loaded
(restored) back into CNC memory.
CNC memory data can be loaded in either of two ways. In the first
method, all saved memory data is loaded. In the second method, only
selected data is loaded.
Loading memory data
1
Press the rightmost soft key

(next
–

menu key) on the ALL IO
screen, described in Section 8.11.1.
3
Place the CNC in the emergency stop state.
4
When a memory card is inserted, the state of the memory card is
displayed as shown below.
S 0 T0000
EDIT **** - - EMG- - 12: 15: 00
[FORMAT]
[
SAVE
]
[
LOAD
]
[DELETE]
[
]
READ/PUNCH(M
–
CARD)

O1234 N12345
CNC RAM
512K byte
2. 000M byte S- RAM
SRAM0_5A. FDB
524288 byte 01/ 01/ 23
Select : All data
Memory card
Message
and
, select the file to be loaded from the
memory card.
A system having 1.0MB or 2.5MB of CNC RAM may require the
loading of multiple files. All or selective data load can be specified
for each file.
7
To perform selective data loading, press soft key
select the data to be loaded. Each time the soft key is pressed, the
information displayed changes cyclically, as shown below.
All data
Program
Parameter
Offset
PMC data
8
After checking the file selection, press soft key
[EXEC]
.
Loading Data into
Memory (Restoration)
Procedure
EXECCANSELECT